ETC Students Dig Into Pittsburgh's Hill District History
CMU did a story on the fall 20 semester project, August Wilson Cycle. The article is copied below:
A new augmented reality game provides a look into playwright August Wilson's inspirations
By Heidi Opdyke 
In the early 20th century, Pittsburgh's Hill District was one of the most vibrant Black neighborhoods in the U.S. Jazz greats like Lena Horne, Billy Strayhorn and Miles Davis would perform at the Crawford Grill. Black social clubs, restaurants and churches thrived. Many men had high-paying jobs at steel mills, and families prospered. The Pittsburgh Courier, a nationally circulated Black newspaper, chronicled it all through the lens of photographers like Charles "Teenie" Harris.
This was the environment that award-winning playwright August Wilson grew up in. Wilson, who was born in 1945 and died in 2005, is best known for a series of 10 plays known as August Wilson's American Century Cycle, which dramatize a century of African American life. His work won many awards including Pulitzer Prizes and Tony Awards; and Netflix released a movie based on "Ma Rainey's Black Bottom" in December.
Students at Carnegie Mellon University's Entertainment Technology Center (ETC) captured some of the historical context of his plays in an immersive new game that honors Wilson's legacy, "Explore August Wilson's Hill District.
Players use a smartphone or tablet to work their way through the mission of filling a photo album with historical images taken by Harris and others from two decades: the 1910s and the 1960s. The augmented reality (AR) mode relies on a printed-out map of the Hill District, which then can be used to show how the buildings and infrastructure change over time. The app can run with AR or without, as much of the experience is an exploration and collection game within 2D scenes in these two epochs.
"The core of the experience is to engage the player in the culture and events of the Hill District," said Em Tyminski, a second-year graduate student studying costume design and a 2D artist and narrative designer for the team. She is splitting her time between the ETC and the School of Drama.
Led by Hyoeun Kim, the team also includes Shera Zhan, Yifan Deng and Zoltan Jing. Brendan Valley supplied sound design work as well. All are graduate students in the ETC program. Professors Mike Christel and Ralph Vituccio serve as faculty advisers. Not only did the team members cross department lines, but because of the COVID-19 pandemic, they collaborated across multiple time zones. Some members were on the West Coast while others were working in China where there is a 13-hour time difference with Pittsburgh.
"They were able to work distributed around the world to get something done. These stories sing inside the application," Christel said.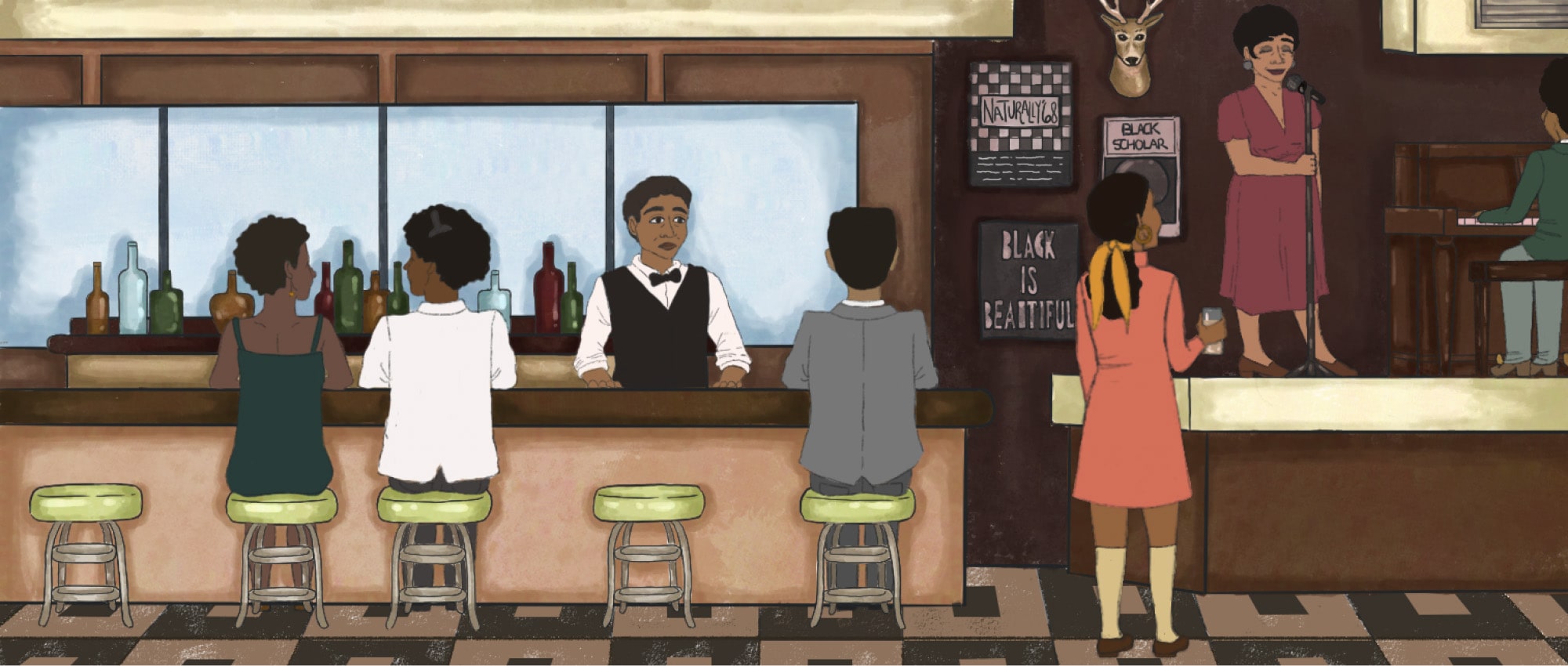 Kim said that the project was an excellent opportunity to combine storytelling with augmented and virtual reality. Prior to joining the ETC, she worked as a game designer and marketing analyst in South Korea.
"I was interested in emerging technology and I studied literature during undergrad. [This was an] opportunity where I could leverage my skills as well as challenge myself," Kim said. "Our concept evolved a lot. We wanted to have an authentic feeling of the Hill District for users."
Zhan worked as a 3D artist for the team. After graduation, she and other team members aim to work in the gaming industry. Her skill set also includes working on user interactions and graphics.
"I am proud of the mechanics we came up with to explore past objects to help players get a better sense of the history," Zhan said.
Jing, who served as the team programmer, said that he gained a lot of experience not only in dealing with AR applications but also deploying the game on Android and iOS platforms.
"I also learned a lot about August Wilson's plays, his life and the Hill District," he said.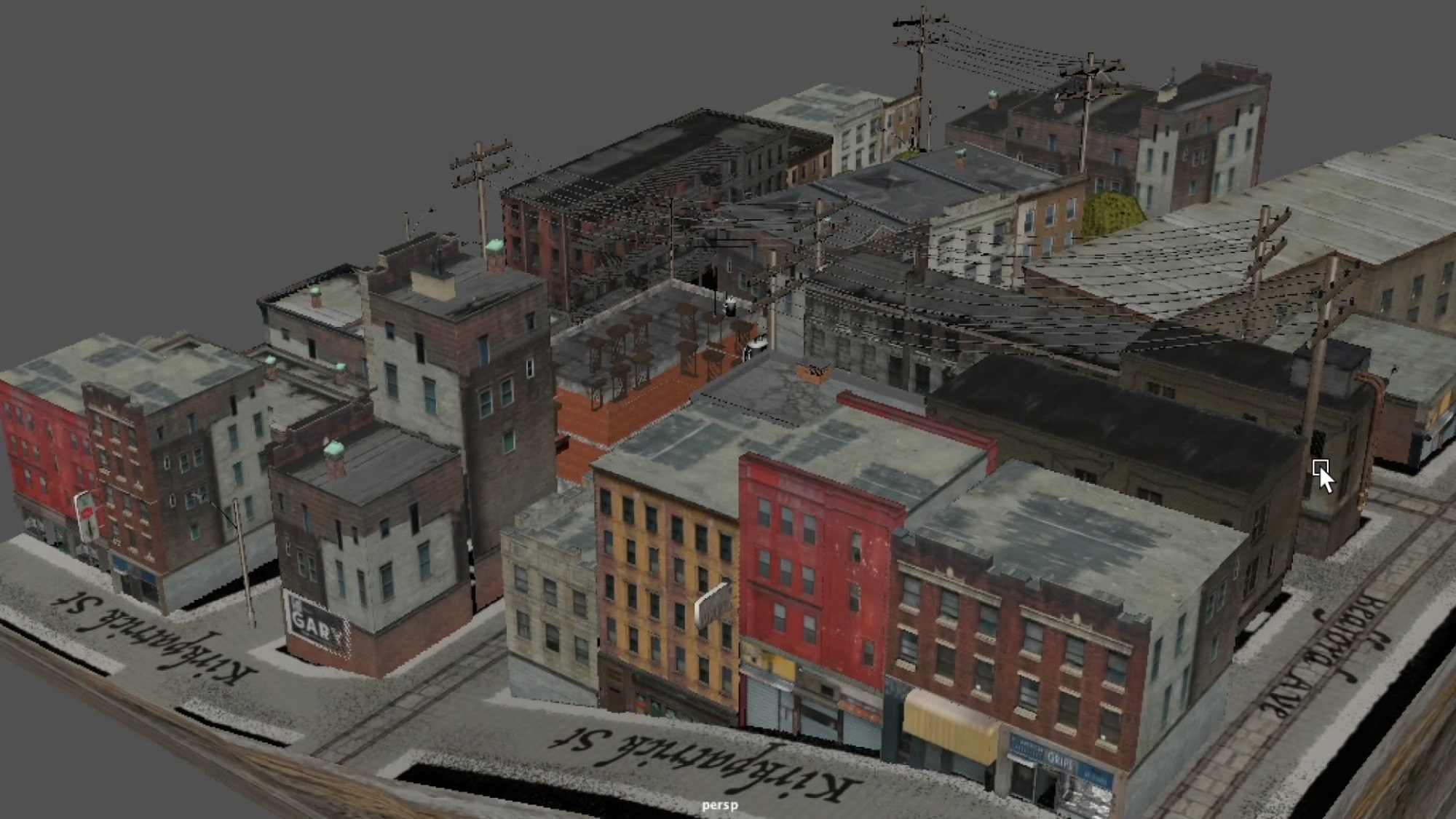 Vituccio said the benefit of the project goes beyond the technical skills learned.
"The experience of learning about African American culture is — to me — a more incredible experience than building this app," Vituccio said.
Christel agreed.
"We're right next to a neighborhood with a collection of rich stories that August Wilson worked with to make really great plays. It was a great project for me. I'm very proud of what the students did."
After an introductory semester where ETC students learn foundational skills related to the gaming and entertainment industry, the program focuses on in-depth projects that often include outside clients. The work was created for August Wilson House, a nonprofit organization dedicated to the revitalization of Wilson's childhood home and the Hill District.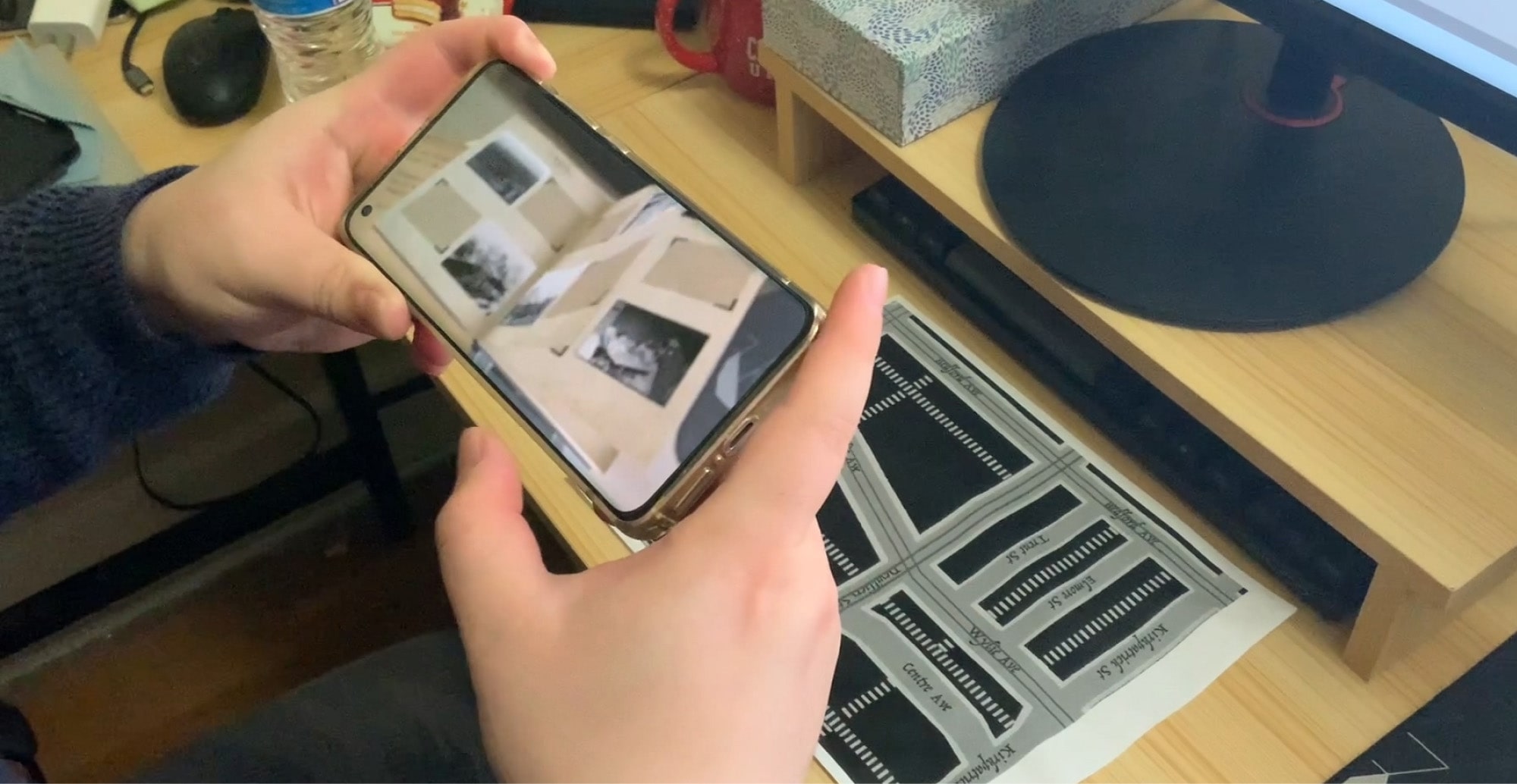 "We came to the ETC and asked what could be possible from the graduate students," said Chris Rawson, who co-authored "August Wilson: Pittsburgh Places in His Life and Plays" and is a member of August Wilson House's Board of Trustees. "This is what has evolved — this wonderful game that takes you back into two of the decades in the 20th century context in which August Wilson's plays are set."
This is the second collaboration between the organization and the university. Several years ago, CMU's Urban Design Build Studio asked to help with the restoration of the façade of Wilson's childhood home, which is being renovated to serve as an arts center.
Core to its mission, Carnegie Mellon's ETC has been known for its strength in project-based learning both for CMU students and other institutions that the program works with. Since its founding, the ETC has been involved in educational outreach, especially in developing interactive learning experiences for regional K-12 partners. John Balash, the ETC's director of educational engagement, said that teacher supplemental materials will be created to be used with high school students while learning about Wilson's plays as part of the August in Schools initiative by August Wilson House.
"The relationship between August Wilson House and CMU will continue and there is hope that we will pilot this in August in Schools," Balash said. "This is an opportunity for the app to supplement and bolster engagement with already existing curricula being deployed in various learning environments."
---