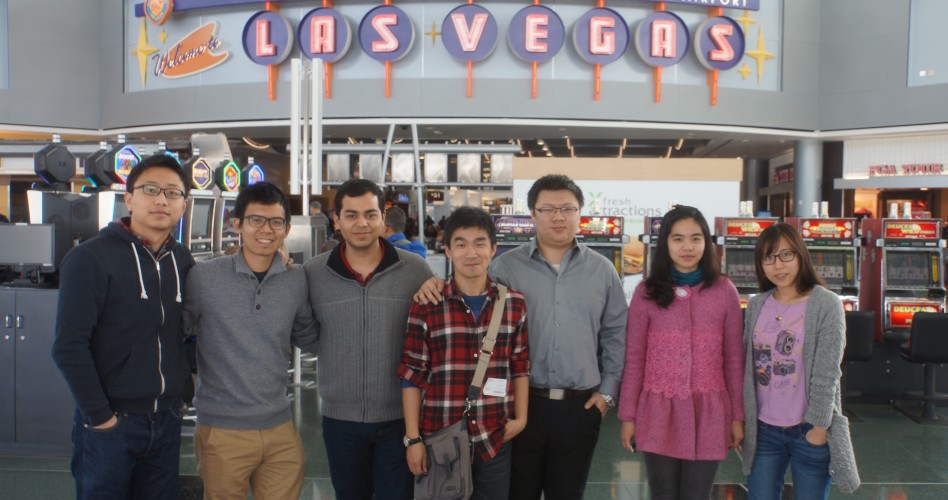 Qing Li (Ronny)  – Producer & Programmer 
Majored in Digital Media Technology, Ronny uses both his left and right brains to think, he regards himself as half artist and half technician. He likes travelling and exploring new things, which perfectly meets the concept "globalization" of ETC. Through the process of doing various projects, Ronny aspires to work as a technical artist in entertainment industry.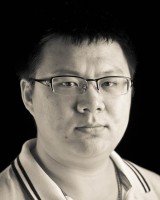 Yilin Fan (Gus) – Co-producer & Programmer
Born and raised in China. Yilin acquired solid programming skills in his bachelor degree. It was lucky for him to participate in a national project in his Junior and Senior. However,Yilin found his true passions about gaming ever since he was a child. After programming his first game,Yilin discovered creating games was even more fun than playing them. After graduation,Yilin ended up working in the national project and decided to come to Entertainment Technology Center to turn his interest into a fulfilling career. He hopes to become a programmer in the game industry where he can use his potentials and passions to the fullest.
Tzu-Hsun Lu(Jason) – Porgrammer
Playing video games has always been Tzu-Hsun Lu's favorite hobby. After received degree in computer science from National Taiwan University, he entered the interdisciplinary program Entertainment Technology Center to pursue further learning. With his professional skills and passion to the video games, he hopes to make contribution to the gaming community and brings joys to gamers around the world.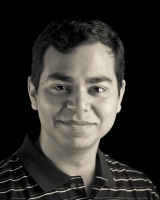 Atulit Kumar – Programmer 
Atulit has been interested in Computer Graphics ever since he saw 'The Prince of Egypt' produced by DreamWorks Animation way back in grade 5. He is an alumnus of Birla Institute of Technology and Science, Pilani (BITS Pilani) and hopes to use his engineering and programming experiences in both the video gaming and animation industries.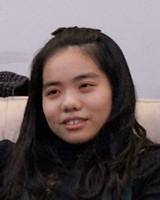 Chunxue Luo – Programmer 
Before she came to ETC, she was majored in Digital Media Technology in Beijing University of Posts and Telecommunications. At the ETC she uses her skill in programming, 2D animation, UI design and filmmaking to create fun games. She really enjoys playing games, developing games and working with various peoples. Hopefully she could finally find something to do which combine programming and art perfectly. Since this is her first semester-long project at ETC and she does love the project, she would throw herself heartily into it.
Hongsa Chen – Artist
I'm sasa. My background is digital media as a undergraduate student before and now study at Entertainment Technology Center, Carnegie Mellon University. I used to do some coding work in gaming, but I'm doing art work now, for both 2d art like concept and 3d art like modeling. I like gaming industry and plan to learn more, about thiese skills.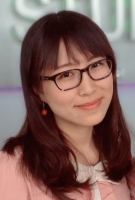 Kelin Zhao – Artist
Kelin Zhao grew up in Beijing, China and then earned her Bachelor of Arts degree in Beijing Film Academy majoring in animation and game design. She has been crazy about game since she was very young and decided to become a game artist at that time. Besides majoring in 3D Animation in her undergraduate years, she learnt concept design and digital painting by herself because of strong interests in 2D art.
Now at ETC with all her past experience, she is passionate to work in interdisciplinary team and make art work using her knowledge in both 3D and 2D. And she aspires to work in Game Industry as a 2D artist after graduation.
Shirley Saldamarco – Advisor/ETC faculty
Shirley Saldamarco is the Director of Creative Services and a member of the Faculty at the Entertainment Technology Center. Shirley has been at Carnegie Mellon for most of her adult life. In the early '70s, she was a student in the School of Drama where she studied Theater Administration. She returned to the School of Drama in 1990 and continues to teach classes in Producing for Television and Film and master class workshops; she has also taught classes in "Creative Enterprises" to students in the Heinz School Master of Entertainment Industry Management Program. Shirley is President of Interactive Media Productions, the company she founded in 1982, which provides clients with Custom Broadcast and Non-broadcast Video Production, DVD and Intranet Training, Web-casting, Meeting Planning, Staging, Power-point Presentations, Video Walls, Computer Generated Graphics and Animation. As an Independent Producer, her projects include documentaries, public affairs programs, and special programming, which have aired on PBS, network and cable television. "After the Tears," a program produced for United Mental Health has been screened internationally, winning awards and acclaim in Egypt, Israel and Europe, as well as the United States. She proudly displays a number of awards including an Emmy nomination, Matrix Award in Broadcast News and Documentary, Golden Cine, a Pennsylvania Cable Arts Network Award, an American Psychological Association Award, and several Telly Awards. She has a particular interest in producing quality programming for children ages two to six and produced the pilot, "Charlie's Sharing Adventure" which has found an audience in daycare organizations and preschools. This same interest landed her the position of Dialogue Director for 52 episodes of "Johnson and Friends," on the Fox Network. Most recently she produced, "Once Upon a Toon", a co-venture between the Entertainment Technology Center, cartoonist and storyteller, Joe Wos and Production Masters, Inc.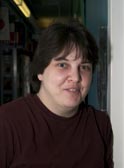 Ruth Comley – Advisor/ETC faculty
Ruth is an alumnus of the Entertainment Technology Center and is now returning to take up a position as a member of the faculty.
For more then ten years now, Ruth has been giving students the education that they need to survive in the gaming industry. She has taught 3D computer graphics classes in both the Media Arts and Animation Department and the Game Art and Design department at The Art Institute of Pittsburgh. Ruth is a 'jack-of-all-trades' in modeling, texturing, lighting, animation, and compositing; her focus is teaching others these skills.
Before this, Ruth worked for the IBM Corporation in Poughkeepsie, NY. There she was an Associate Programmer working on the Work Load Manager development and testing team.
Her MET was completed at the Entertainment Technology Center, Carnegie Mellon University. She received her BS in Computer Science at The State University of New York at Plattsburgh. Also, she completed an Associate in Specialized Technology degree majoring in Industrial Design Technology from The Art Institute of Pittsburgh.
In recent years, Ruth has turned her life long hobby of scaring people into a profession. Her and a close-knit team design, build, and manage a local haunted house during the Halloween season. In past years she has produced The Art Institute of Pittsburgh's Khymira Experiment and Khymira II as well as the Nightmare in North Versailles. Here in the realm of darkness and shadow, Ruth uses all of her skills in art and technology to weave together characters and storylines that prey upon mans deepest fears. "When in the graveyard – beware of a sinking feeling, for the ground may be trying to claim you."