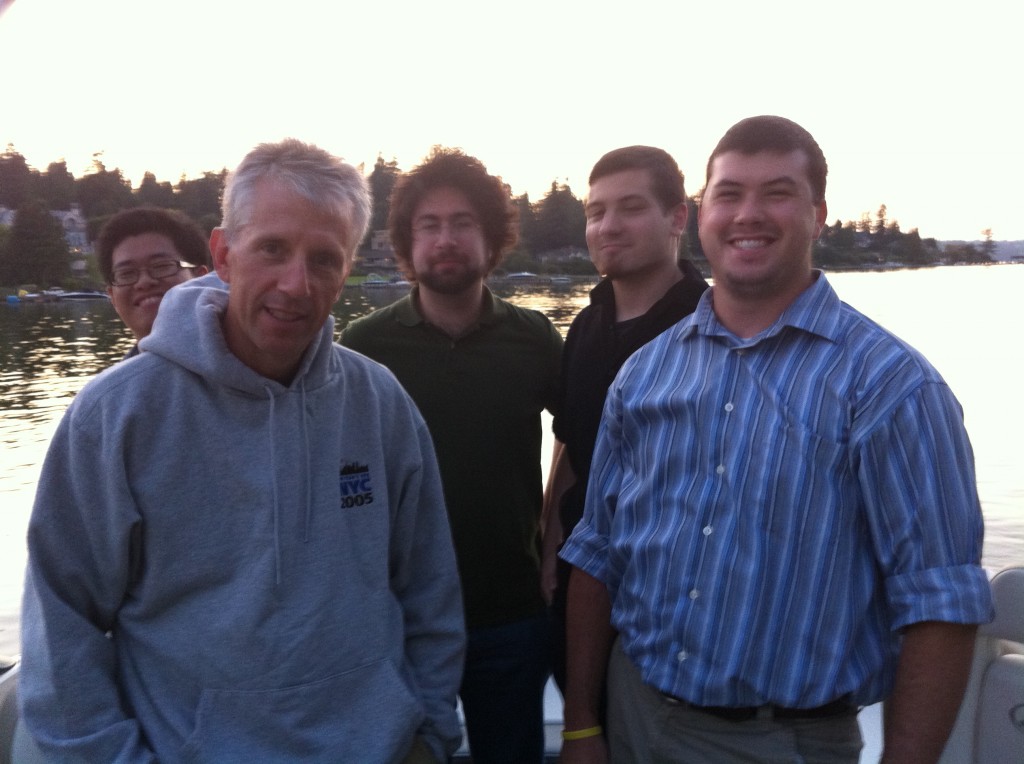 Action in Motion is a four-man pitch team consisting of:
Patrick Jalbert
Adam Lederer
Pei Hong Tan
Chenyang Xia (2nd semester member)
Anthony Palma (1st semester member, left with the team's blessing to found a comedy game studio)
Patrick Jalbert graduated from Rennselaer Polytechnic Institute in 2009 with a degree in Electronic Media and Animation, and a minor in game design. Before coming to the ETC he worked for Lockheed Martin Aeronatics as a rigger and technical artist for the Multimedia division. Over the past summer he was able to intern at Red Fly Studios, animating for several unannounced next-gen action titles. On the Action-in-Motion team, he has brought that experience back to the group, and acts as the project's modeler, rigger, and animator.
Adam Lederer received his B.S. in Electrical and Computer Engineering from Carnegie Mellon University.  Adam has interned several times as a gameplay engineer at Electronic Arts (working on titles such as The Sims 3, Star Wars: The Old Republic), this past summer at Visceral Games as part of the combat and control group for an unannounced AAA console action title.  He serves as Action in Motion's lead programmer and sound designer.
Pei Hong Tan has a degree in Industrial Design from Rochester Institute of Technology. He has also worked as an illustrator for children's books. Over the past summer, he did an internship at the Children's Museum of Pittsburgh, where he worked on prototyping the design of the new MakeShop space. As part of the prototyping process, he facilitated activities for visitors, such as woodworking, sewing and simple electronics. On the Action in Motion project, Pei serves as the team's primary 2D artist, which includes concepts and textures.
Chenyang Xia graduated from UCLA with a degree in Computer Science. Before coming to ETC he interned at PG&E, Visa, and RAND Corporation. In the past summer he worked on a project with University of Pittsburgh Medical Center on a game that encourages patients on weight loss programs to track their diet and activities more consistently. Chen serves as a programmer on the team in its second semester.
Previous team members:
Anthony Palma attended West Virginia University and obtained Bachelor's degrees in Computer Science and Computer Engineering with a minor in Mathematics. He came straight to the ETC from WVU, but during the summer before his immersion semester at the ETC Anthony worked as a gameplay programmer and game designer for an iPhone game developer start-up in Pittsburgh. This past summer, Anthony interned with Walt Disney Imagineering in Glendale, CA with their Creative Technology Group where he worked as the lead programmer on an unannounced ride concept.  Anthony was the producer and a programmer for the Action in Motion team in its first semester.