About Saving Hearts
About Saving Hearts
How do you convince adults to change their negative behavior and improve their lives? The Heart Rate Café team aims to answer this question! In collaboration with the Allegheny Health Network, our goal is to create an experience to support patient education and improve the interactions between patients and caregivers. We are developing a tablet experience, Saving Hearts, which will assist doctors in educating patients about the disease and empower patients with the knowledge they need to improve their life with the disease. The team will aim to make learning fun and accessible, especially for people over the age of 50. Welcome to the Heart Rate Café!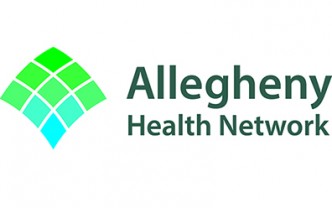 Contact Info
700 Technology Drive, Pittsburgh, PA
Product
Guided Education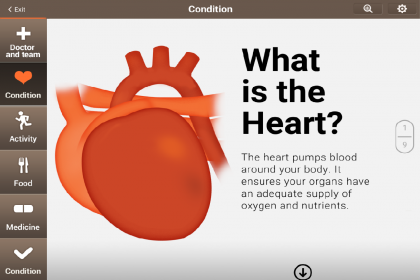 The app is split into different sections, each containing educational content with a minigame. The education sections provide text with associated animations to make the experience interactive and help users understand the content better. To control the length and direction of the experience, we created a guided mode that all user's will go through during their first use of the app. The design is made to be understandable and functional to anyone who uses the app.
Gaming Reinforcement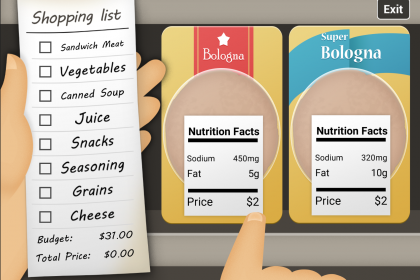 The minigames in the app use gamification and psychology concepts to reinforce the educational content. There are four minigames: Heart 101 Quiz, Exercise Training, Shopping, and Situational Medication Trivia. Each game makes players use their new knowledge in different, yet familiar ways to relate the situations to real life. We took advantage of the iPad's different inputs like the gyroscope, swiping, and dragging to provide unique and fun interactions for the games.