Team VT Newsletter
3/20/2012
Spring break normally evokes thoughts of college students, alcohol and frolicking at the beach under the bright sun but not when it comes to Team VT. Despite the beautiful spring weather that cleared the skies above Pittsburgh we sat in our room, enjoying our view of the Monongahela River and continued to push forward on our goals before halves presentations this Friday. With clear goals set on the certain functionalities, design aspects and testing we wanted to get accomplished in a short week we knew it would be difficult to succeed. It is clear now that 'difficulty' is not something that will impede our humble team of four.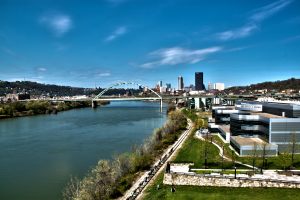 Siddhesh implemented an entirely new system into our virtual destination called path finding. In conjunction with the navigation mesh system (nav mesh for short) built into Unity he was able to place specified targets in key areas in throughout the tour. These targets function as way points joined together by the nav mesh to determine the most efficient path between two targets. In the end this system was integrated into the original UI developed by Sun-Moon that allows for a guest to negate the need to walk and simply enjoy a guided tour through High Point Pittsburgh. In the future, audio cues will accompany this tour to help the guest know a little bit more about the room or area they are in.
Another addition to the UI functionality is the teleport feature. This new addition gives guests, hopefully returning guests, the ability to quickly and easily transport themselves to any Kiosk or location they wish to see or experience. The idea behind both the teleportation and guided tour features is to give a fun and exciting way to travel throughout the space if a guest lacks interest in the walking process and only wants to see the highlights and move on.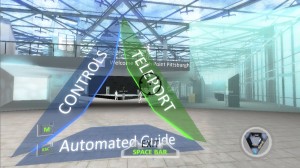 The amount of flaws present in the first iteration of the building model made us unable to have them function as true to life elevators until we received the newly completed model a mere three weeks ago. Since then, Sun-Moon did lots of cleanup to simplify the geometrical make-up of the model and handed it off to Cintia. Once simplified, she was able to add triggers, colliders and the executable code to allow guests to decide which floor like would like to go to; all through the original UI design.
We have been trying to create a simple UI that is the portal for all functionality within the building. By doing this we create one-button commands for all possible actions. We hope this will allow for ease of access getting into the simulation and getting the most out of each experience to the virtual destination of High Point Pittsburgh.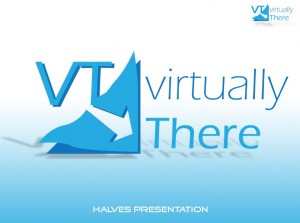 Please join in on Friday, March 23rd for our halves presentation at the ETC. Because space is limited we send out a live stream of all the projects presenting and the link (mms://soundwave.etc.cmu.edu/rpis) can be opened within VLC as a network stream. Clicking on the link will start the download, right clicking will allow you to 'open with…' and begin viewing. Presentations start at 2:30pm and as we are going fourth on the day we will be live at approximately 3:15/3:30pm EST. We would love to have you watch and please direct any feedback to our website or individual emails.