"If you want a happy ending, that depends, of course, on where you stop your story"
-Orson Welles
OVERVIEW
This week was decided to be the final week for the team to work on the app. As decided now the app has a credits page, settings has options for selecting "basic" or "advanced" mode, achievements page is now called "Quests unlocked". A new menu page now with Hello ocean logo makes the app complete.Whale, Octopus and Eel have been added. Boga fish now can be seen shoaling. Terrain edges fixed and app optimized to work on android devices and iOS too.
PROGRESS
Final week to work on the app development and it began with addition of new Basic level quests. Also the user can now switch between basic and advanced mode by toggling the options in settings. While choosing to explore without quests is still an option. UI for the same was made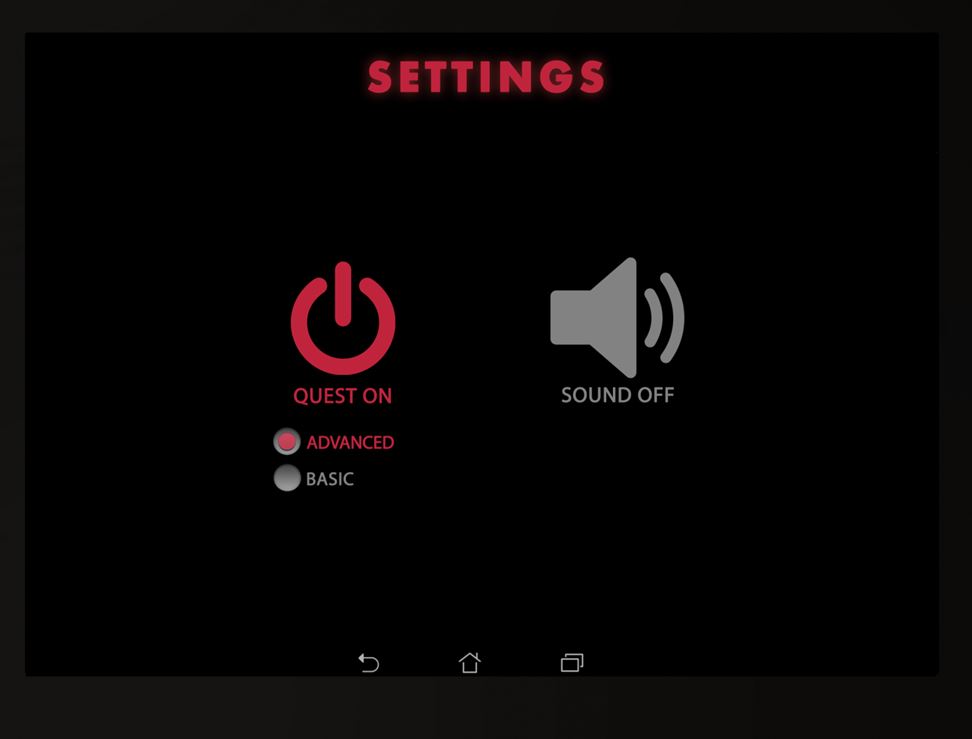 and added in the app. The interactive tutorial last time had minor bugs which now has been fixed. The addition of whale, octopus and eel now completes are 14 creature list as decided. The boga fish is now seen shoaling in the environment as a visual treat to the users. Only fun fact interaction is allowed with boga fish. The octopus camouflages and the whale is magnificent as it should be. The terrain has edges have been smoothed and a slope is provided so that the user is not able to see the end of the world. We now have a new main menu screen with a brand new logo of "Hello Ocean". A credits page has been created as well. The optimization of the whole app was done to make it work on various devices.
The app is now complete and ready to be handed off to our client. The team is happy and equally proud of their hard work finally to have come to a good end. We hope to have achieved the goal of motivating students about the underwater biome with our Hello Ocean experience.
The Imagica website has been updated with the teacher resource page which has all the quests, fun facts, fish list and map of the terrain. It also has gallery management steps and guide to troubleshoot the app.
The team has started working on their final presentation which is due next week Wednesday, May 7th, 2014.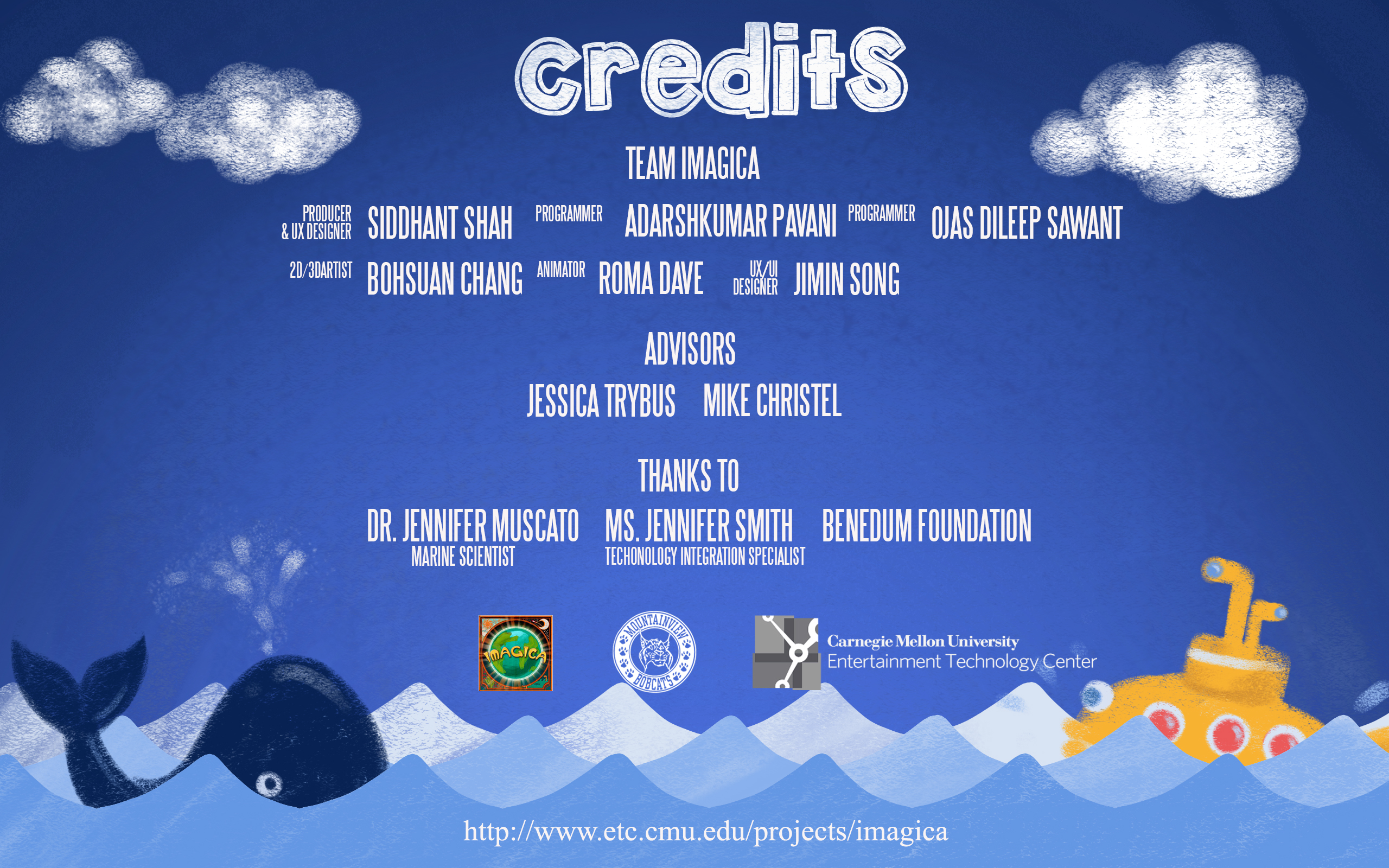 PROSPECT
Next week on Wednesday the team will present the final work to the entire ETC faculty and friends. Our client Ms. Jenn from Mountainview Elementary school is expected to visit us at the ETC for our Final presentation. The team will prepare the presentation and review it with the advisors before Wednesday.
Our client has graciously invited the team to demo the product to the school and celebrate the success of the project on Friday, May 9th. The project will be handed-off the same day.