Team
  Arseniy Klishin: Producer
My name is Arseniy Klishin, I am an Interactive Media designer. I am a graduate of Lomonosov Moscow State University, faculty of Computational Mathematics and Cybernetics. I was going to become a game designer since the age of 8, and now I finally am making this dream come true. I believe Interactive Media is art. This is NOT about killing monsters, space marines and aliens. This is NOT about raising your level in order to buy more powerful armor. This is NOT even about having fun with your friends online by finishing pointless fantasy quests. For me Interactive Media is a new form of passing your thoughts and emotions to a person. It is about telling the story, it is about sharing your feelings with a player. Not only it has visual, audio, text component, it has interactivity. This tool is very difficult to handle, but in the right hands, it may become extremely powerful. In fact, I would argue with a "game" term. This is not something you can win. You don't win anything when you read a book, but you get life experience. And in my opinion, this is exactly how it should work with Interactive Media.
  Neerav Mehta: Programmer
Since his days in high school computers excited Neerav, especially because of computer games. To explore more about computers he did his undergraduate studies in Information Technology. During this period his attraction towards computer games turned into passion for them. He then worked in the software industry to gain some professional experience. He joined the Entertainment Technology Center to realize his passion for games. Neerav looks forward to a career in designing and developing exciting games.
Yilin Fan: Programmer
Born and raised in China. Yilin acquired solid programming skills in his bachelor degree. It was lucky for him to participate in a national project in his Junior and Senior. However,Yilin found his true passions about gaming ever since he was a child. After programming his first game,Yilin discovered creating games was even more fun than playing them. After graduation,Yilin ended up working in the national project and decided to come to Entertainment Technology Center to turn his interest into a fulfilling career. He hopes to become a programmer in the game industry where he can use his potentials and passions to the fullest.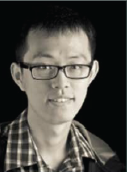 Mu Ni: Programmer
Borned in Xinjiang province, and grew up in Tianjin and Beijing, Mu is able to get familiar with different environment and be optimistic. Graduated from The Hong Kong Polytechnic University with Bsc in Internet and Multimedia Technology, Mu not only gained a lot of experience on communicating with people from different culture, but also learned practical skills in Internet and Game Development.
Now Mu is a student of ETC in CMU, to make further process on becoming a game programmer and designer. Mu likes games from his childhood. He played a lot of games since primary school. During his undergraduate studies, he started to concern about the game industry, and began to enjoy developing games.
  Sakar Khattar: Programmer
Sakar is a person with diverse interests like programming, photography, film production/editing, singing, reading fiction literature. As a child, he enjoyed almost every subject in school, be it sciences, social sciences, languages or mathematics. Since moving out of school environment he's been striving to replicate a similar pursuit of knowledge.
ETC is the perfect environment for him, where he's currently enjoying polishing his skills and picking up new ones. He hopes it'll lead to exciting places blending creativity with technology.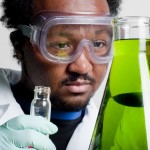 Sean Brice: Art & Design Consultant
Sean's background is in digital art, specifically in 3D modeling for games. He is also capable of game design concepts, iteration, and user interface design. This semester, Sean is serving as the lead game designer to make Teeter-Totter-Go! more fun and interesting, in terms of gameplay as well as inquiry and SEL.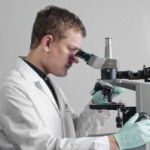 Matt Champer: Art Consultant
Matt's expertise lies within level design. His background consists mostly of 2D and 3D art asset creation, as well as some design experience.  This semester, Matt is working on maintaining the previous games developed on the ENGAGE project, RumbleBlocks and Beanstalk, to incorporate more educational aspects into the games.
  Sam Collier: Art Consultant
Samantha is a media artist with a back ground in graphic design and illustration. All her life she has to feed your hunger for knowledge and love of the arts. With interests in the fine arts at a early age, Samantha has tried her hand at any art form that she came across. She expanded her knowledge in the arts when she went for her bachelors degree at the Art Institute of Pittsburgh where she got her bachelors of Science in Media Arts and Animation. Samantha does a wide range of art from Illustration and design to 3d modeling and digital animation.