Issue 8: Playtest Prep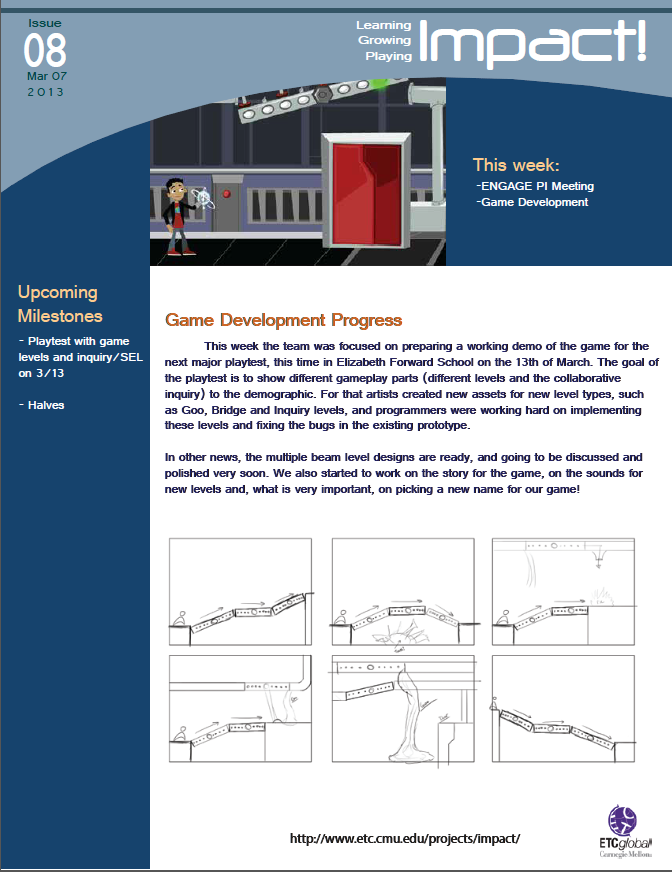 This Week
-ENGAGE PI Meeting
-Game Development
Game Development Progress
This week the team was focused on preparing a working demo of the game for the next major playtest, this time in Elizabeth Forward School on the 13th of March. The goal of the playtest is to show different gameplay parts (different levels and the collaborative inquiry) to the demographic. For that artists created new assets for new level types, such
as Goo, Bridge and Inquiry levels, and programmers were working hard on implementing these levels and fixing the bugs in the existing prototype. In other news, the multiple beam level designs are ready, and going to be discussed and polished very soon. We also started to work on the story for the game, on the sounds for new levels and, what is very important, on picking a new name for our game!
UpcomingMilestones
– Playtest with game levels and inquiry/SELon 3/13
– Halves