Welcome to our project website. This is a collaborative project between Carnegie Mellon University's Entertainment Technology Center and Salford University of Manchester.
TEAM
Students
Björn Ahlstedt – Compositor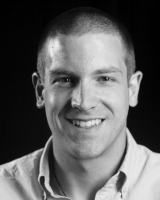 Throughout Björn's undergraduate studies at the University of Pittsburgh, he was involved with Theater and Film projects. After acting/editing an interactive stage show with Pitt's Shakespeare in the Schools program, he ended up at the ETC. His professional goal is to work in the film industry as a compositor. Björn also enjoys web design, special effects, and of course, he is an avid gamer. For Madhouse, Björn will be involved mostly will film work, but fills in any loose gaps.
Heidi Hastings – 2D Artist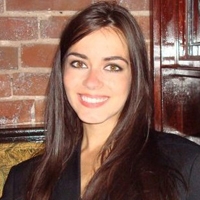 Heidi has been drawing since she was old enough to hold a pencil. Heidi pursued her love of art into musical theater and music. A summa cum laude graduate of the University of Kentucky, Heidi enjoyed her art studio classes as well as video production and web design. Heidi is a professional musician and has written songs with Grammy and Oscar award winner, Paul Williams. Heidi designed the artwork and website for Linkin Park's Projekt Revolution. She received the Oexmann Art Award for her originality and creativity in studio art. She wants to go into the film industry with a job in post production. As a college student, Heidi loved to manipulate fine art and photography with the computer. Because of her art/computer affiliation, Carnegie Mellon's ETC seemed the perfect choice as a graduate school . Heidi's role for Madhouse is that of 2D artist and film.
Danah Kim – 2D Artist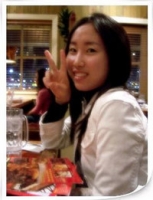 Danah was born in Seoul, South Korea and has lived in over 7 different places including: California, Pittsburgh, Illinois, and many different cities within South Korea. Now she is living and studying in Manchester. Being in diverse environments taught her the importance of communication, adaptability, and perception in culture. These experiences and her passion for visual arts solidified her goal to study graphic design. After graduating from the University of Illinois-Urbana Champaign with a BFA in Graphic Design, she worked in the IT industry. Danah then decided to pursue her dream of becoming a game designer at the ETC. In the Madhouse project, Danah is working as 2D Artist and Interaction designer.
Bhavna Mahadevan – Programmer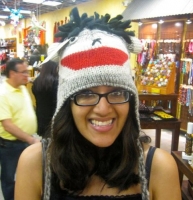 Bhavna graduated from the Georgia Institute of Technology in May of 2011, where she received a BS in Computer Science and a Certificate of Social and Personality Psychology. At Georgia Tech, Bhavna specialized in Digital Media and Human-Computer Interaction. After receiving her MET degree from the ETC, she plans to pursue a career in the film industry as an Effects TD. This semester, Bhavna is working as lead programmer in the Madhouse project.
Brandon Perdue – Producer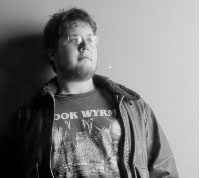 Brandon has been interested in storytelling and video games since basically forever, so it only makes sense to try to combine the two. While at the ETC he hopes to push the boundaries of his own abilities and work with many talented people. Before he applied to the ETC, he completed undergraduate work at the University of Mary Washington to earn degrees in Computer Science and English Literature, then worked as a Java developer for a small contractor with the US Navy. He has worked towards a career in games for years by spending his free time writing and designing his own. Tabletop RPGs have always been a favorite creative outlet where he can practice design and storytelling at once, and get feedback from players in real-time. Brandon's aspirations include working on the next Star Trek television series and writing a bestselling novel or three. He is a regular contributor to game criticism blog Tap-Repeatedly.com and has had a featured article on Gamasutra. Also, he has a shiba inu.
Advisors
Anthony Daniels
Anthony studied law before finally admitting that he needed to be an actor. Graduating after three years at drama college in England, he had already won the prestigious BBC Radio Award. After two stage productions he was invited to join the National Theatre of Great Britain at the Young Vic, appearing in their London theatre and their international productions. He left the company when George Lucas employed his acting and mime skills to give life and voice to the golden robot, C-3PO. Now the only actor to feature in all six Star Wars movies, Anthony has been involved in numerous spin-offs of the Saga, notably The Muppet Show, Sesame Street, Disney's Star Tours and The Clone Wars movie and TV series. He has become a spokesman for the popular Art of Star Wars exhibitions around the world, working with the Discovery Channel on science projects and with the Museum Of Science, Boston on their innovative exhibition, Where Science Meets Imagination, currently touring the USA and Australia. He has also scripted and hosted a series of symphony concerts across the States and Canada. Although the movie-related work has formed a major part of his career, Anthony has continued to appear in a range of British TV productions from sitcoms and soaps to more series dramas. Non-theatrically, Anthony has created and produced exhibits for the London Dungeon, the Waafi Center, Dubai and a multi-sensory immersive exhibition for Guinness. He has written a series of children's musicals for BBC radio and produced an award-winning arts documentary for BBC TV.
Shirley Saldamarco
Shirley Saldamarco is the Director of Creative Services and a member of the Faculty at the Entertainment Technology Center. Shirley has been at Carnegie Mellon for most of her adult life. In the early '70s, she was a student in the School of Drama where she studied Theater Administration. She returned to the School of Drama in 1990 and continues to teach classes in Producing for Television and Film and master class workshops; she has also taught classes in "Creative Enterprises" to students in the Heinz School Master of Entertainment Industry Management Program. Shirley is President of Interactive Media Productions, the company she founded in 1982, which provides clients with Custom Broadcast and Non-broadcast Video Production, DVD and Intranet Training, Web-casting, Meeting Planning, Staging, Power-point Presentations, Video Walls, Computer Generated Graphics and Animation. As an Independent Producer, her projects include documentaries, public affairs programs, and special programming, which have aired on PBS, network and cable television. "After the Tears," a program produced for United Mental Health has been screened internationally, winning awards and acclaim in Egypt, Israel and Europe, as well as the United States. She proudly displays a number of awards including an Emmy nomination, Matrix Award in Broadcast News and Documentary, Golden Cine, a Pennsylvania Cable Arts Network Award, an American Psychological Association Award, and several Telly Awards. She has a particular interest in producing quality programming for children ages two to six and produced the pilot, "Charlie's Sharing Adventure" which has found an audience in daycare organizations and preschools. This same interest landed her the position of Dialogue Director for 52 episodes of "Johnson and Friends," on the Fox Network. Most recently she produced, "Once Upon a Toon", a co-venture between the Entertainment Technology Center, cartoonist and storyteller, Joe Wos and Production Masters, Inc.
Ben Shirley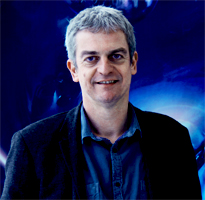 Ben's current role as MediaCityUK Coordinator involves coordinating all of the Media City related activity for the College of Science & Technology at University of Salford. This includes managing internal structures to respond to the needs of the project as a whole and also liaison and managing relationships with external organisations with an aim to developing partnerships in learning, research and commercial activity. Research interests include audio broadcast, media and accessibility and the interesting places where science and creativity meet. Ben carries out most of the research within the Acoustics Research Centre at University of Salford. His teaching to MSc and BSc students is in audio post production, sound design, audio technology and social technologies. Outside of work Ben plays guitar, harmonica, banjo and mandolin (in order of diminishing competence) and can often be found sailing on Coniston Water in Cumbria.
Top