The biggest challenges this week were
-1) Finalizing Chapter One
-2) Complete the on-boarding for chapter one
-3) Preparing for Halves presentation
Halves presentations are coming up and we are starting to finalize the chapter one prototype as we're shifting gears for production soon. We also recently learned that GDC (Games Developers Conference) has been postponed therefore we're given more time to work on the project with the team now here for an extra week.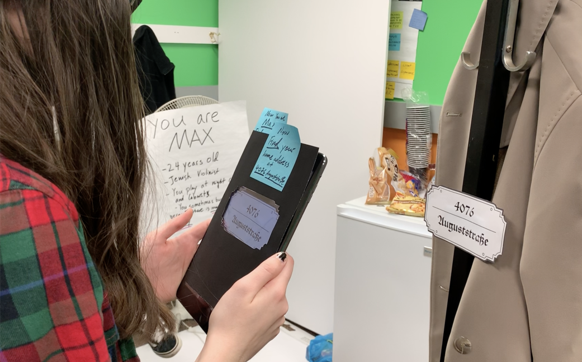 We were also able to outline the flow chart of the finalized version of Chapter One and we can use that as the building blocks for the Chapters going forwards. This will help us better explain the story so we can receive better feedback while also making sure the team is on the same page.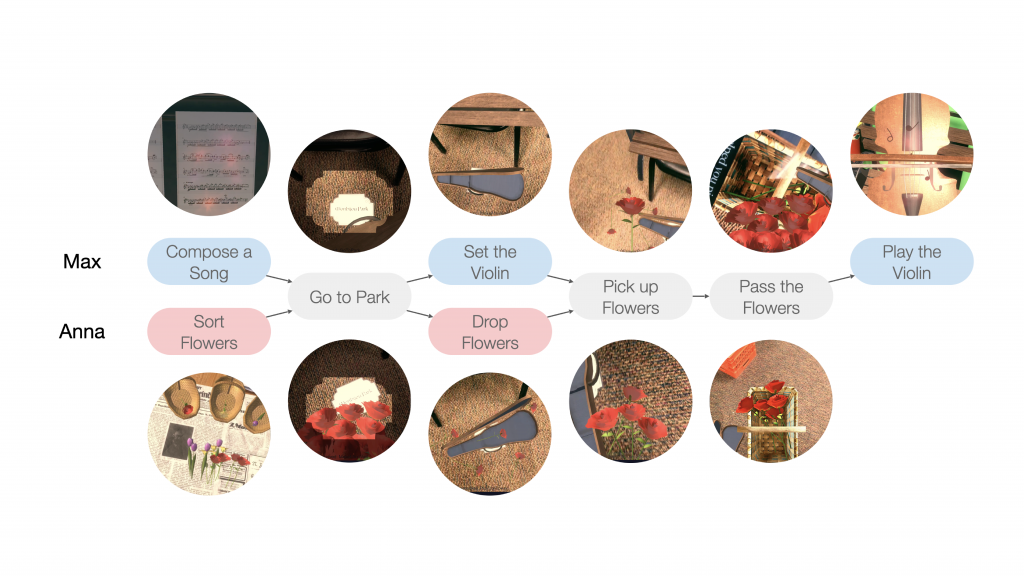 Last week we received more feedback that there was still more work to be done to learn the mechanics therefore we worked on introducing an on-boarding phase to prepare guests with instructions on how to play the game. We made further development on the UI and we added a new mechanic where players can now play the violin on the iPad. Something that many people expressed desire to do in our game.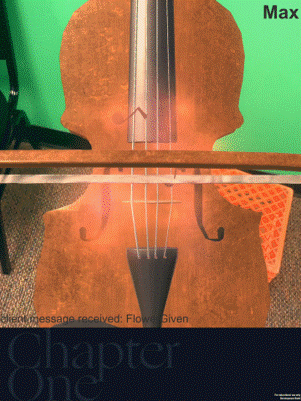 To better prompt the players to look at the screen we added a new typing feedback effect to the instructions so that they become more aware of the changes on the screen and once role playing begins we turned off the camera function so they can recognize when we want them to role play. Now players will hear typewriter sounds and see a typing animation in the UI so they will notice when there is new dialogue to be read.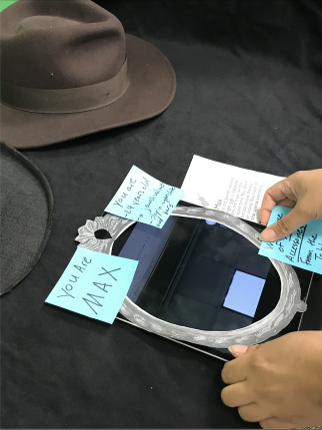 Everyone is hard at work as we each focus on our own individual tasks so we are ready for Halves.
Derek – Worked on the paper prototype for on-boarding.
Sally – Started preparation on halves presentation and acquired a new space to set up our demo.
Ryan – Programmed new violin mechanic and added more UI feedback.
Minz – Updated UI and worked with Derek on on-boarding paper prototype.
Chelsea – Created a violin model for new game mechanic.

This week we also had the opportunity to meet Tess Tanenbaum from University of California Irvine who was on campus to talk about her experience with mixed reality. She gave us a lot of feedback on our current build and how we can improve on the overall role playing experience.
Now that halves is quickly approaching we split our times working on the build and getting ready for the halves presentation. We revised it numerous times with our faculty advisers and Jessica Hammer in order to best convey what our project is about and how we got to where we are now.
After halves is the start of spring break and we will finally start building the final chapters of our demo and start preparing our materials for the conference in June.