We arrived in Florida on Monday and we jumped right into work.  Monday we spent some time unpacking and setting up our computers and catching up with ITEC and the progress of the tower. There was a lot completed, but still a lot left to do, both inside and out.
In addition to the building design, ITEC designed a daily outdoor show where the Star Fairy will come out of her cupola and greet the families below. Matt was eager to jump onto the lift and help hoist her into place.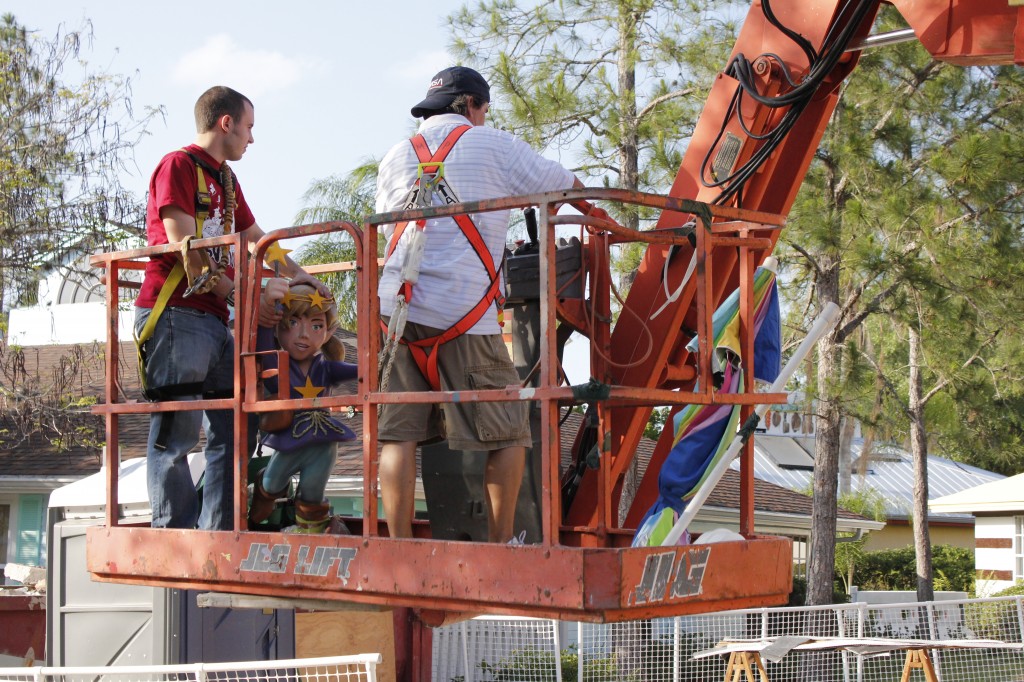 There were a few hiccups along the way, though, and that Star Fairy… well, she really lost her head for a little while there.
The second day we began connecting everything to everything else.  There was a lot to do to get installation of the Tower's cameras and lights up to speed, so we put in some extra hours to help get things running.  Basically, Matt's been in some sort of lift ever since we got off the plane…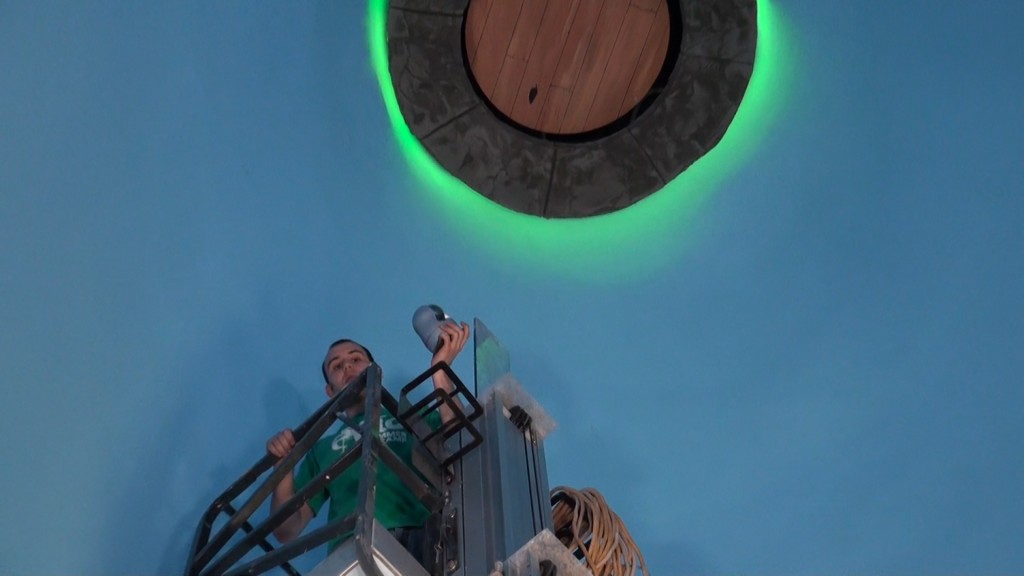 The rest of us have been working hard, though mostly from the ground. The server has decided to retire now that we're in Florida, and there are still tweaks to the rest of the systems. There are registration stars to design, documentation to write, presentations to prepare for and videos to film and assemble.
Now, some might say that our project room at the ETC was rather spacious (which is definitely true). Its a good thing we all shower regularly, and like each other a lot, because we're in much tighter quarters down here!