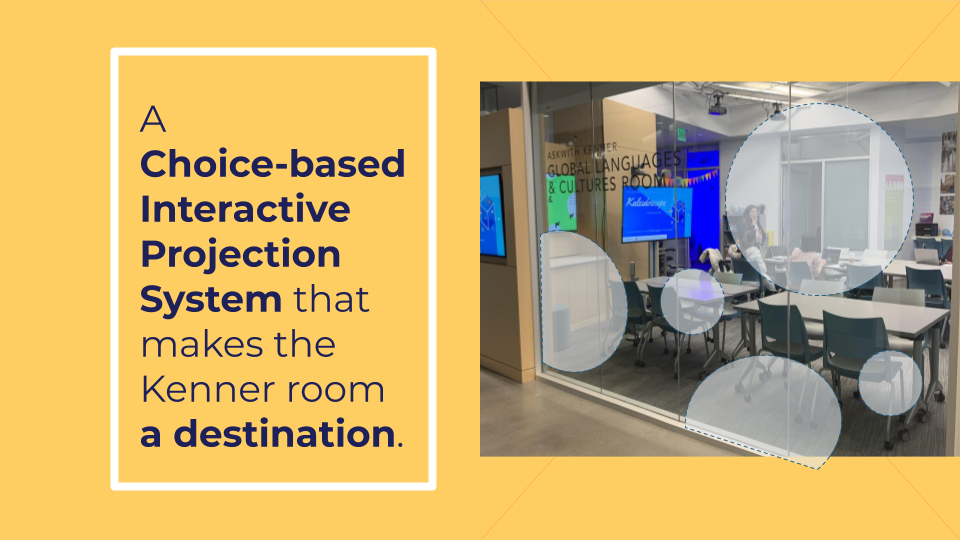 Introduction
We're creating a choice-based interactive projection system for the Kenner Room, located in the Tepper School of Business on the CMU main campus.
To engage more audience, to eventually create a destination.
Prototype
Deliverable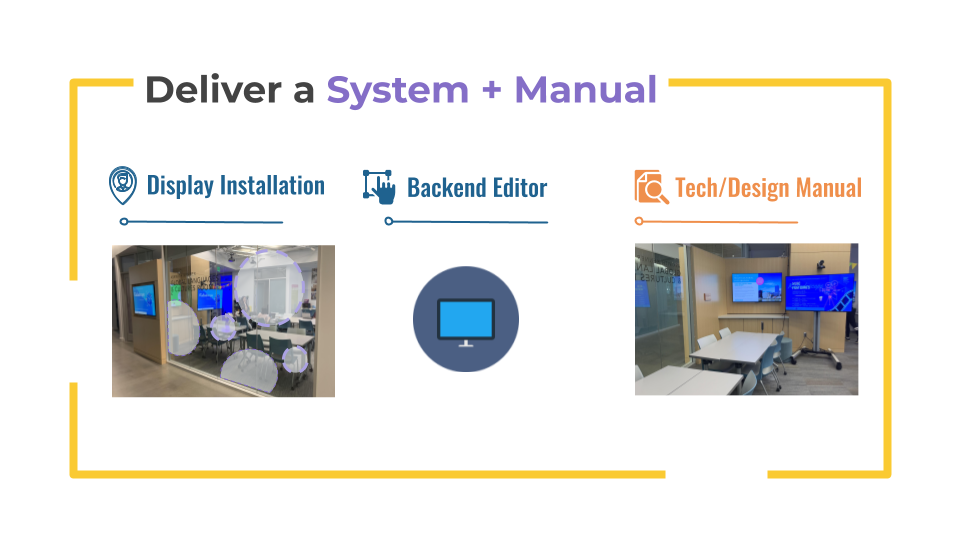 Display Installation
The display of the system is designed to be projected on a glass wall, where all the passersby can easily notice, read what's being displayed on the installation. It includes installing projection, phidget sensors, and the containers that hold the sensors.
Back-end Editor + Bonus Manual
The design is a system tool with an open access to the contents, which will be realized by a back-end editor. And for the sustainability, we'll be delivering documented manuals from both tech and design development, to encourage more users to utilize the system.
Location-Based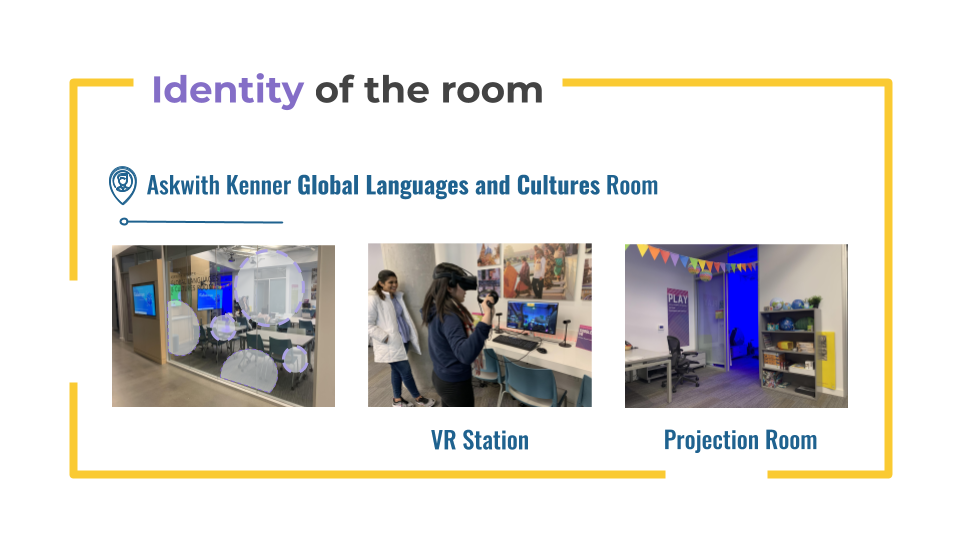 We're working with The Askwith Kenner Global Languages and Cultures Room. It was established as a sharing space where the guests can experience VR, and an interactive projection room, where it still holds a past ETC project, the Kaleidoscope.
The biggest differences between us and the Kaleidoscope is that, we're looking to create a new platform for the room.
Research
Define the Problem
The room is a best-kept secret on the CMU campus.
Not many people have been using this space, and most CMU students are NOT aware of its existence. The room is asking us to discover a group of new audience.
We identified two main traffic spots in close proximity to the room, people that are passing by to get to these busy spots are our potential audience. And During school days, the room is mainly functioning as a lecture space. There are restricted opening hours for the room, which brought up a concern of the accessibility to our design. And, besides the students from the lectures, there is only an average of 1~2 new visitors, which were mostly the passersby, each day. And these visitors were mostly the passersby.
Target Audience: The Passersby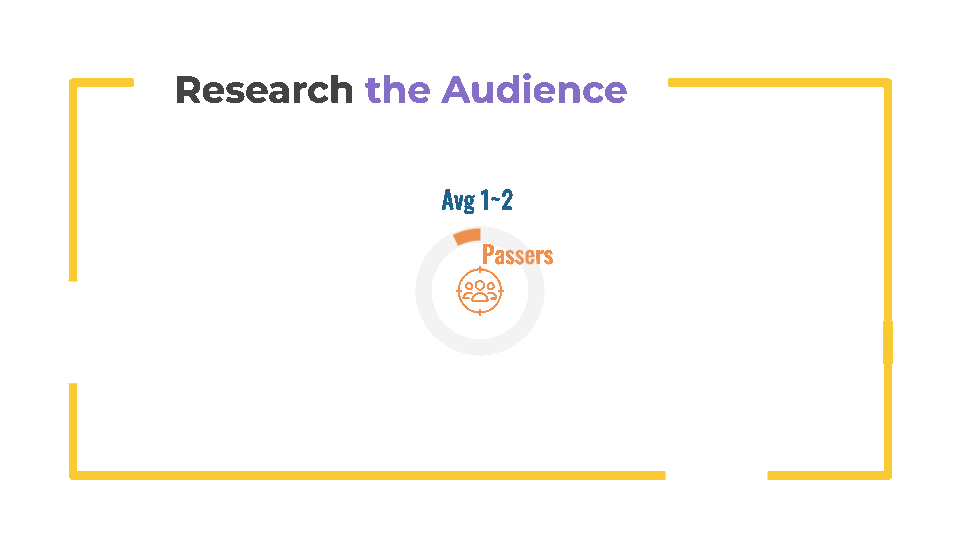 We further discovered that people usually came into the Tepper with a very clear intention on why they're here. It is generally not a place where people wander around, exploring for new things.
Before we came in, they had not been stopping by the room.
We're targeting these people that are physically just one step away from engaging.
And we learned from the quarters that attracting more traffic could easily fall under the false impression that it's about advertising and promotion.
No, it's not just about the advertising.
We're looking to create more engagement and connection to the room.
Gradually, these new connections engage more and more people, to eventually make it an inviting destination.
We worked closely with the client, and the instructors to come to the decision to create a destination. By half, we've identified our problems, goals, and kept testing on our theories and concepts, to layout our delivery plan.