(By Ruchi Hendre/03282020)
Work Done This Week
This week we polished and created a conversation template VR playtest build for the ETC playtest day. Along with it we continued our efforts to build an backend interface system and documentation for the future installation and how to use our choice based interactive projection system
PlayTesting Through VR
Here are images from the final VR build for the conversation template, this build works for both PC and VR systems as not all playtesters might have a VR headset with them.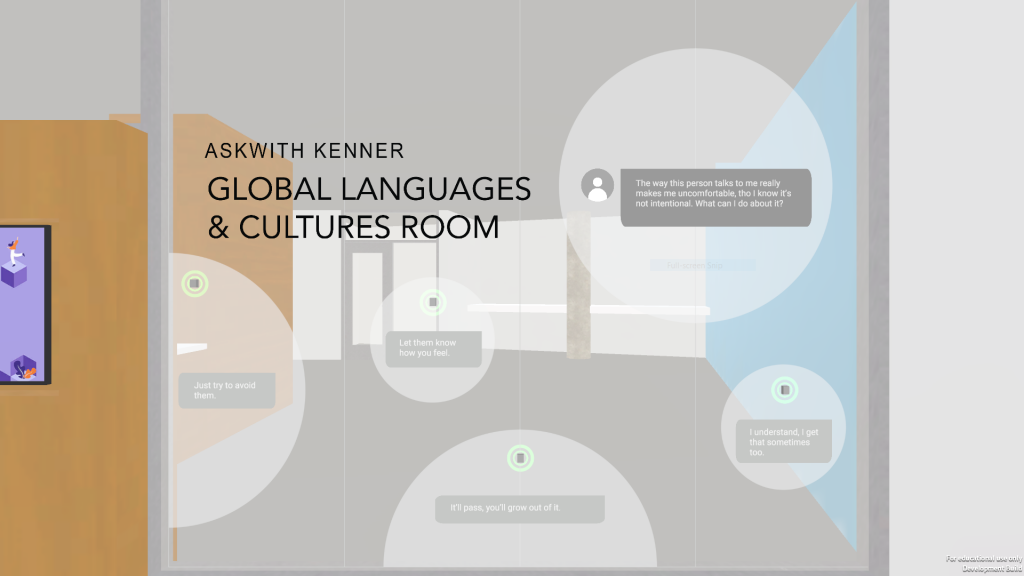 At the end of the playtest there was a survey for the playtesters to fill so that we can iterate on our interactions and design. You can learn more about the playtest here.
Changes Made
Deadlines have been put in for individual tasks on trello board, Documentation is being done through Design and Tech Manual which are a part of our deliverables to our client.
Plan for Next Week
Continue our efforts to complete the functionality, merge front-end and backend systems and document everything.