ABOUT THE PROJECT
Raise awareness and
reflect identity of the room
from experience design.
The Other Side has been working with the client, Stephan Caspar, the assistant teaching professor of Media Creation & Multi-Cultural Studies at the CMU.

The Other side was set out to turn The Askwith Kenner Global Languages and Cultures Room into a destination. Our solution will help promote cultural understanding and reflects the intercultural community of the CMU students.

We've developed an interactive polling system by transforming a regular glass wall into an interactive projection installation. It creates a new platform where everyone can engage and share their opinion! It fosters an interactive learning experience that students can also participate in creating contents, and further develop and implement extended features on the system.
We hope that our product will transform this room into a cultural hub for fellow CMU students!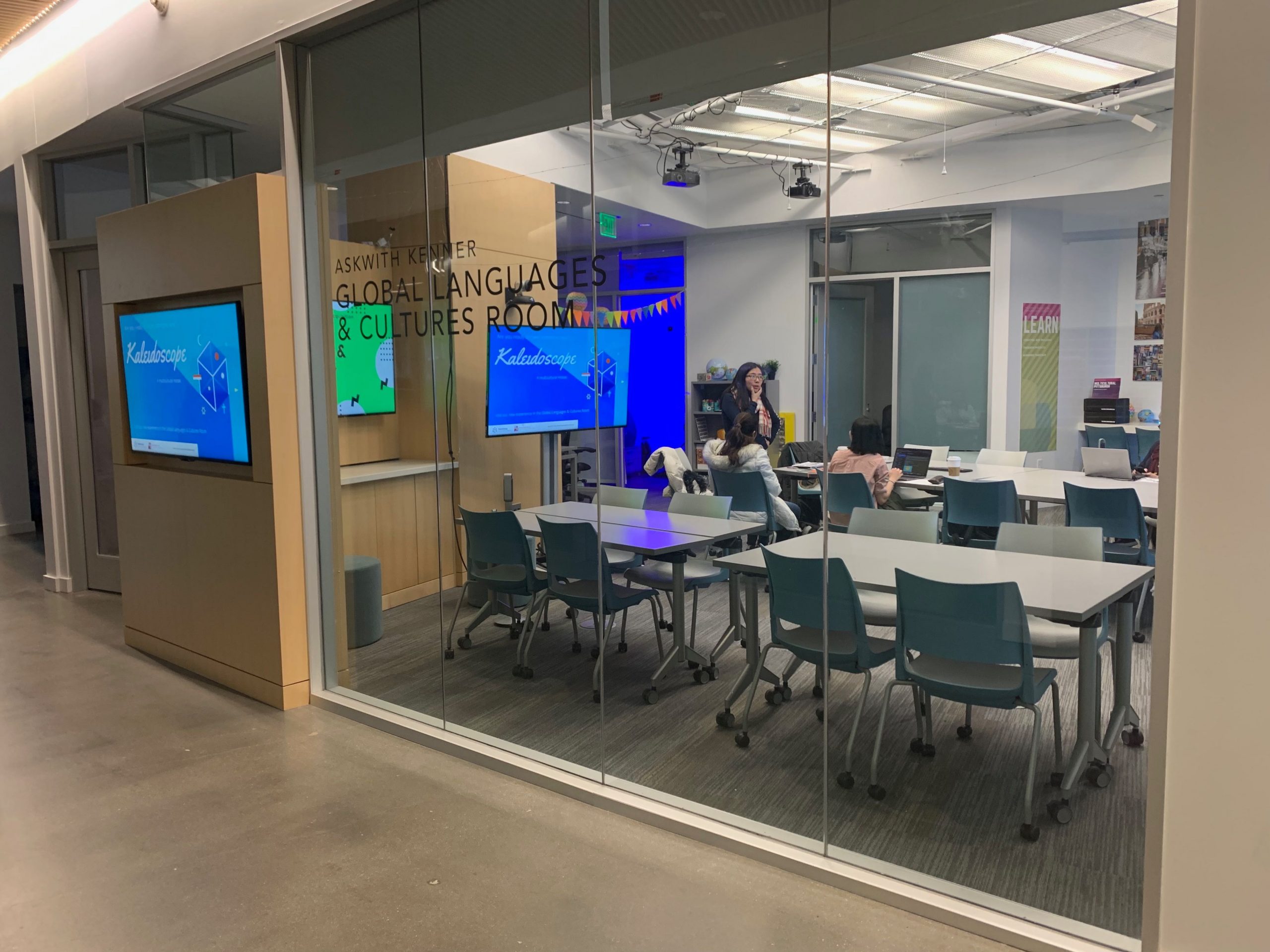 LOCATION-BASED
The Kenner room is located at the Tepper School of Business on the CMU campus.
It provides an immersive space for members of the campus community and visitors to interact with each other, and experience novel technology. The room operates as a flexible learning space, a research lab and a meeting place that holds events, showings, and performances.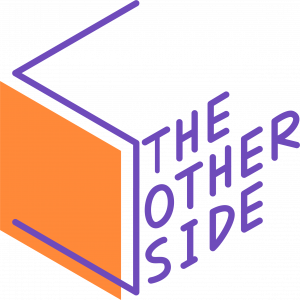 Cultures x languages
"We want to invite people to this space to explore the technologies in this room and share stories, capture experiences, and reflect on the cultures, identities, and groups that connect Pittsburgh and CMU to the rest of the world."
— Stephan Caspar, Director of Askwith Kenner Global Languages & Cultures Room
Interactive experience
Our team is aiming at building an interactive experience which gives an identity to this multipurpose room.
Keeping in mind the potential and characteristic of the room, we want to provide a tool which the administrators can keep creating contents, and a design manual which assists the administrators to bring in more talents for everlasting contents.
USER-CENTERED
This experience will engage CMU students and residents to contribute content and share their opinions on topics regarding cultures and languages.
The system creates meaningful interaction that encourages reflection and empathy to include diverse cultures. And, developing it as a tool with design manual provides infinite possibilities for the director of the room to keep feeding in new creations.
Stephan Caspar
The director of the Kenner room, whom would be using the tool to help host the room and guide the students to create contents.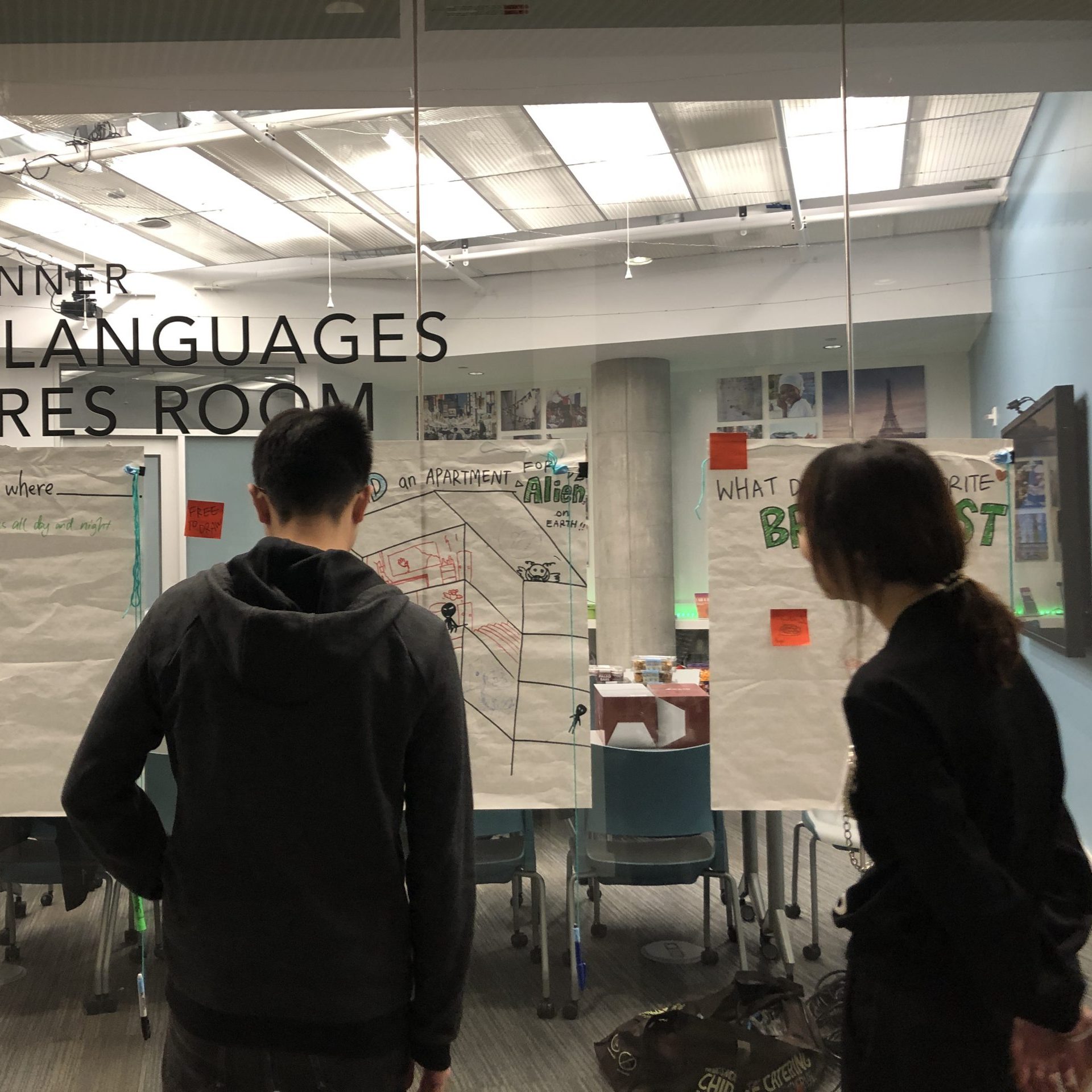 CMU Students
CMU students could potentially engage in both interacting with the display, learning from the contents, and creating new contents for it.