Issue #4: Art Styles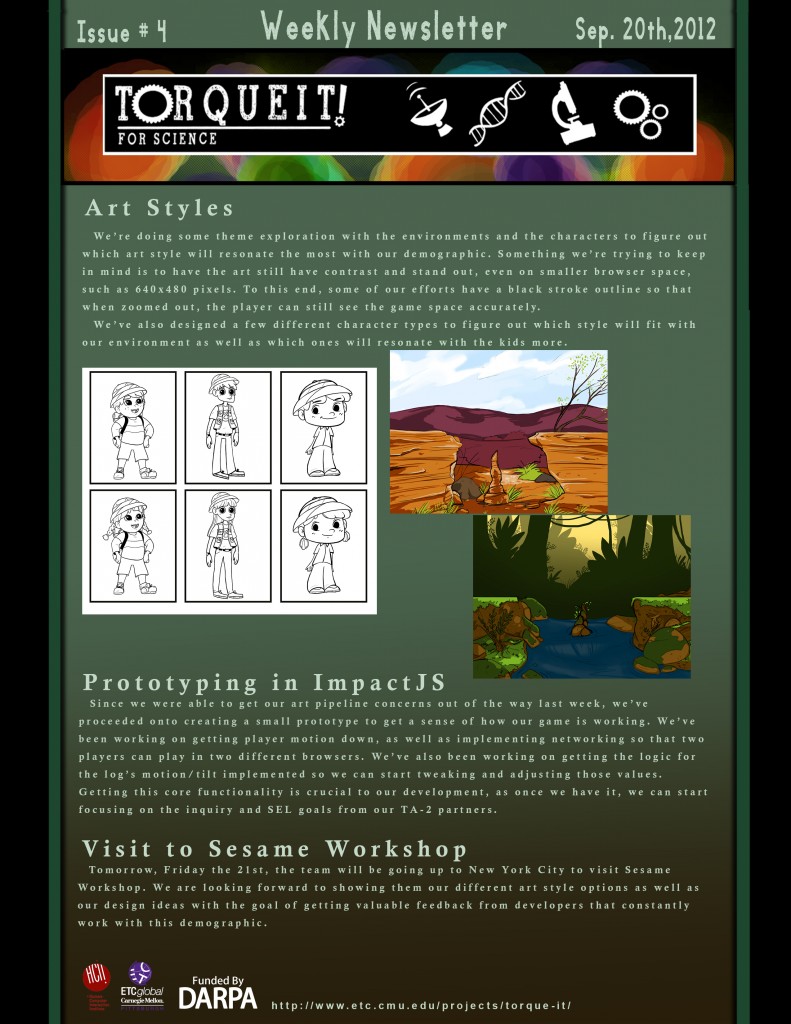 Art Styles

We're doing some theme exploration with the environments and the characters to figure out which art style will resonate the most with our demographic. Something we're trying to keep in mind is to have the art still have contrast and stand out, even on smaller browser space, such as 640×480 pixels. To this end, some of our efforts have a black stroke outline so that when zoomed out, the player can still see the game space accurately.
We've also designed a few different character types to figure out which style will fit with our environment as well as which ones will resonate with the kids more.

Prototyping in Impact
Since we were able to get our art pipeline concerns out of the way last week, we've proceeded onto creating a small prototype to get a sense of how our game is working. We've been working on getting player motion down, as well as implementing networking so that two players can play in two different browsers. We've also been working on getting the logic for the log's motion/tilt implemented so we can start tweaking and adjusting those values. Getting this core functionality is crucial to our development, as once we have it, we can start focusing on the inquiry and SEL goals from our TA-2 partners.
Visit to Sesame Workshop
Tomorrow, Friday the 21st, the team will be going up to New York City to visit Sesame Workshop. We are looking forward to showing them our different art style options as well as our design ideas with the goal of getting valuable feedback from developers that constantly work with this demographic.