The Team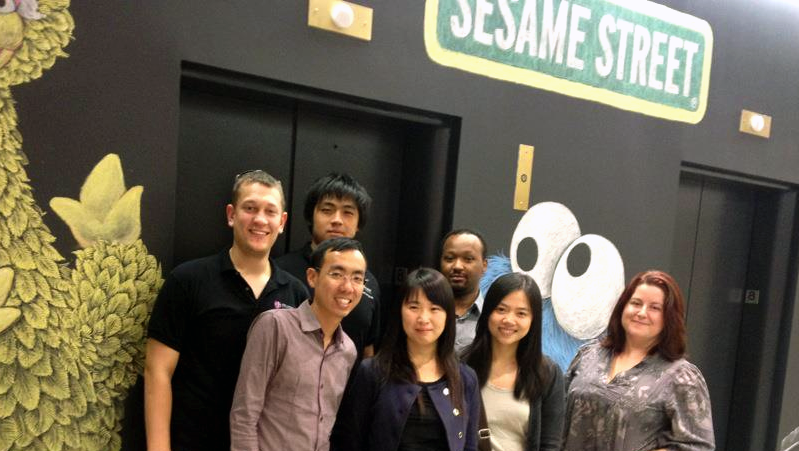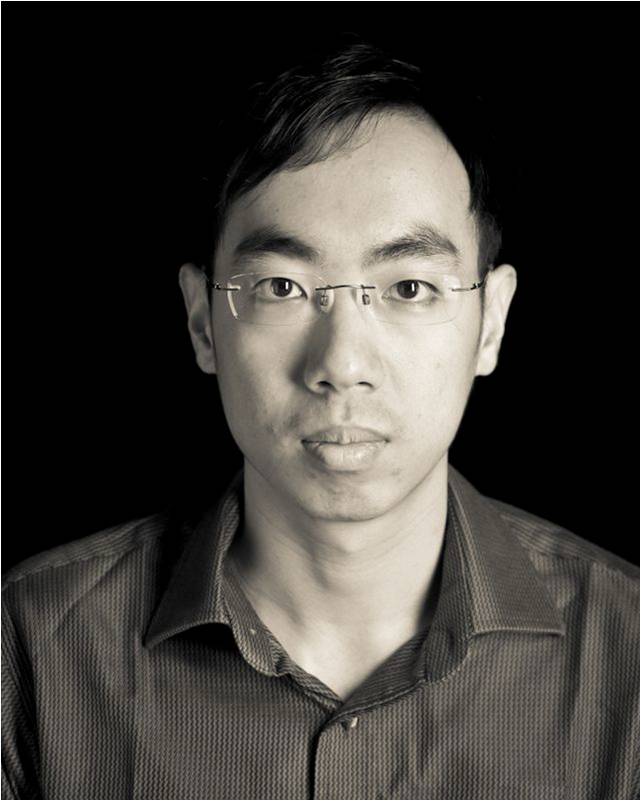 Meng Hui Koh – Producer
Meng Hui did his undergraduate studies in computer science at the National University of Singapore. He is really excited about this project, which is his first time at producing. Meng Hui also contributes to the game design and development of the game this semester. It is also his first time working on a HTML5 game project.
 Jingyi Feng – Designer

Jingyi Feng was born on a snowy night in Hangzhou, a small but beautiful city in the east of China. In her Childhood, she enjoyed playing games with her lovely little peers creating game tools by themselves. She was curious of everything new and would like to experiment.
She earned her BS in Industrial Design and Master in Design and Arts, both from Computer Science College, Zhejiang University. She also worked as an intern of Interaction Design in Alibaba Group R&D, the largest E- business web company in the world. She obtained a good sense of application in art, design and technology field, and was thinking of how to integrate all of them to create exhilarating experience to people.
Also, Jingyi enjoys traveling. She has backed in many undeveloped areas in Southeast Asia and most of rural areas in China, communicating with the local and teaching children in poor villages. She refers to it as a "Spiritual Journey", which gives her fresh imagination to her work and inspires her to a deep reflection on culture, society, and human feelings for her work.
Combining her past design experiences in college with her "spiritual journeys", Jingyi joined the Entertainment Technology Center, Carnegie Mellon University in the Fall of 2011 seeking novel experience to enrich human's life. Her interest is exploring the efficient and innovative connection between physical objects and digital information, between human and computer, and between realistic world and virtual world, for learning, play and communication goals. She believes that application of interactive or locative media with new technology, such as game, film, or other mediums, can help bring great fun and some special experience to encourage people to think – love, friendship, familial affection, etc.
So, be to exactly, Jingyi is an Experience Designer, in Interactive Media field.
  Qianru "Sherry" Ma – Programmer
Qianru is a girl who loved computers more than dolls. There is no strange that she has patient to sit in front a computer and do some coding stuff. She used to be a Software Engineering student in Shanxi University and did a lot of interesting projects in her part- time, such as a mine game and a Simple Lexical Analyzer. Also she is a good researcher liked to challenge herself by reading abstruse algorithms. But… That does not mean she do not understand art. She built a lot of models in Maya and knows how to use Motion Capture.
In her graduate study, she improved herself so fast in every aspect, and knows more and more about what is the thing she wants. Now she is persistent in pursuing her computer skills especially in large data processing and cloud computing and dreamed that one day she can use technology to change the world. I bet she can do a fantastic job in the future.
 Weichuan Tian – Programmer
Weichuan Tian never stops exploring knowledge in different themes in order to find his own interests. Approximately eight hours a day will be occupied by working or studying, which means if the stuffs he is tackling with are not appealing to him, it is definitely a waste of time. The longstanding grumbling traditional Chinese education withholds its own advantages. Chinese students are required to take courses from different disciplines and learn intensively. Though someone argues that some courses are not where their interests lies in, these scientific knowledge helps the students to better understand the different realms of study. In this process, Weichuan found his love with computer science. With the assistance of this cutting-edge technology, the scientists are making tons of tools to make our lives easier. This idea was quite captivating which encouraged him to take computer science as his major during his four-year study in Beijing University of Posts and Telecommunications. However, along with the further understanding of this industry, he found out the variety branches of this direction and got lost. To attain a good position in the future, Weichuan realized that he was not capable to be a generalist, which means narrowing down was a must. The selection of the area kept confusing him until he got to the third year. In the classes of operating system and computer graphics, he told himself that this was what he was waiting for. Without operating system, no software could be supported. And the computer graphics was the brushes held in the scientists' hands which could turn the imagination into reality. He combined his ideas and chose ETC to continue his study in which Video games or other interactive media are visually spectacular. Wherein a better understanding of operating system and computer graphics was a demand to best design and develop these awesome works. Weichuan Tian is a programmer now, but he hopes to also contribute to design and producing jobs.
 Sean Brice – Art Consultant
Sean's background is in digital art, specifically in 3D modeling for games. He is also capable of game design concept and iteration. This semester, Sean is working on maintaining the previous games developed on the ENGAGE project, RumbleBlocks and Beanstalk, to incorporate more educational aspects into the games.
  Matt Champer – Art Consultant
Matt's expertise lies within level design. His background consists mostly of 2D and 3D art asset creation, as well as some design experience.  This semester, Matt is working on maintaining the previous games developed on the ENGAGE project, RumbleBlocks and Beanstalk, to incorporate more educational aspects into the games.
  Samantha Collier – Art Consultant
Samantha is a media artist with a back ground in graphic design and illustration. All her life she has to feed your hunger for knowledge and love of the arts. With interests in the fine arts at a early age, Samantha has tried her hand at any art form that she came across. She expanded her knowledge in the arts when she went for her bachelors degree at the Art Institute of Pittsburgh where she got her bachelors of Science in Media Arts and Animation. Samantha does a wide range of art from Illustration and design to 3d modeling and digital animation.