Issue #7: Prototype Progress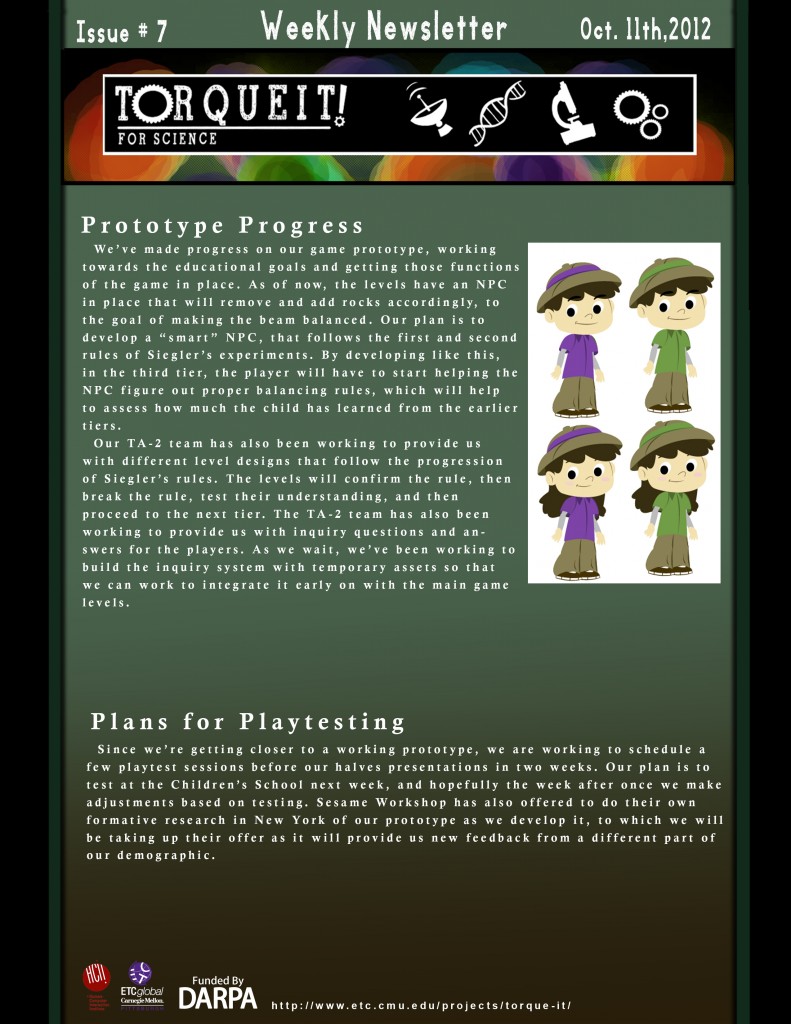 Prototype Progress
We've made progress on our game prototype, working towards the educational goals and getting the functionality of the game in place. As of now, the levels have an NPC in place that will remove and add rocks accordingly, to the goal of making the beam balanced. Our plan is to develop a "smart" NPC, that follows the first and second rules of Siegler's experiments. By developing like this, in the third tier, the player will have to start helping the NPC figure out proper balancing rules, which will help to assess how much the child has learned from the earlier tiers.
Our TA-2 team has also been working to provide us with different level designs that follow the progression of Siegler's rules. The levels will confirm the rule, then break the rule, test their understanding, and then proceed to the next tier. The TA-2 team has also been working to provide us with inquiry questions and answers for the players. As we wait, we've been working to build the inquiry system with temporary assets so that we can work to integrate it early on with the main game levels.
Plans for Playtesting
Since we're getting closer to a working prototype, we are working to schedule a few playtest sessions before our halves presentations in two weeks. Our plan is to test at the Children's School next week, and hopefully the week after once we make adjustments based on testing. Sesame Workshop has also offered to do their own formative research in New York of our prototype as we develop it, to which we will be taking up their offer as it will provide us new feedback from a different part of our demographic.