This week, we had Soft opening!
From 9am to 4pm, we had various groups of faculty come into our room and check our Cozmo World!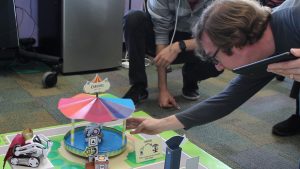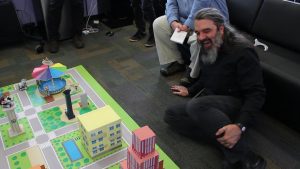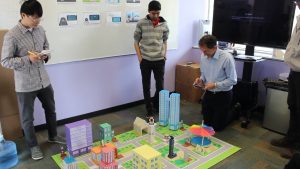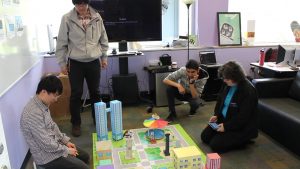 We received a lot of good feedback as well as some minor suggestion to really finish up the experience!
Here are some of the feedback from Soft opening.
How can this be 2-player experience?

merry -go-round ; nice mixture of physical interaction.

Potential for "play set" using customizable buildings and markers.

Story & character are communicated.

Sugar rush after Cozmo eats 2 icecream? – Cozmo's speed can increase during sugar rush.

SFX when Cozmo spends money needed.

Multiple Cozmos could work together as well as competition.

Focus from this point should be documentation of the project (Post Mortem).
We will be documenting, finishing, and preparing for the ETC Showcase on 5/3, next Wed.