Playtesting & Discoveries
We opened the week with a bang – a new playtest, based on what we have found out on the Thursday prior and the smooth running show format we have practiced Friday prior. We had Sam, who is in Improv II currently, and Parker who is an Improv II alumnus to playtest our setting for us.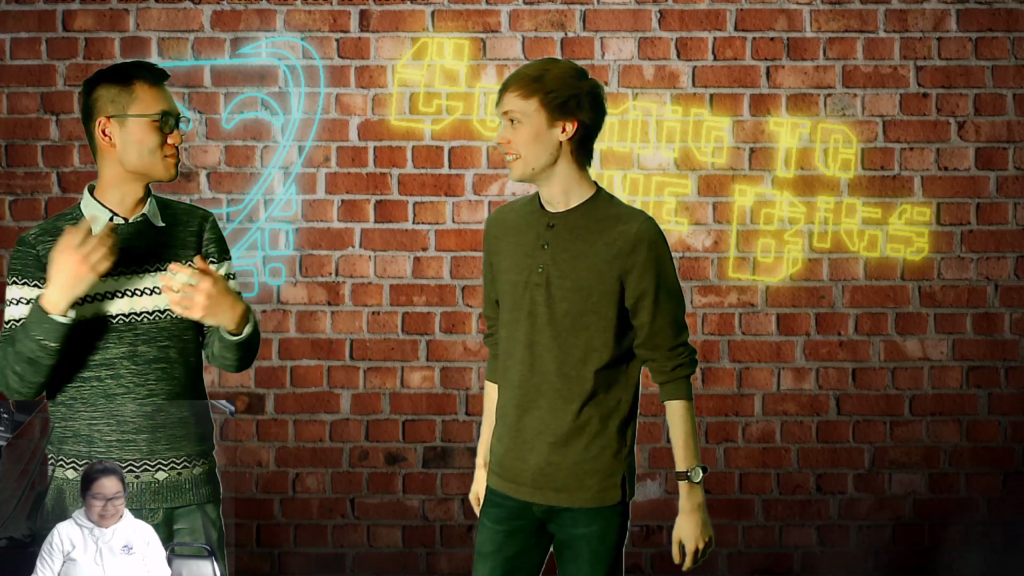 We thought the playtest went really nice and smoothly. We did think that because we are all people who have been through the playtesting process for a good amount of iterations and times, we have become more naturally good at what we do. Now, if it a theater that wants to adapt what we have discovered and built, they will have to go through a process to learn how to make the show run smoothly if the process isn't more automated for them. So our next big goal is to build a more automated and straightforward process for our guests. We are not quite sure what we are building yet, but this is definitely a good direction to head to, as validated by our instructors.
Rough show transitions
We have built a couple of rough transitions that we want to use in our show, because why not? Twitch is definitely a cool platform to corporate cool visual effects that would be otherwise hard to achieve in traditional media. This past week, we have composed new music, 3D animations as well as an overlay in Unity. Our tech teammates is spending a lot of their time to do research on how tools developed in Unity could be used in twitch.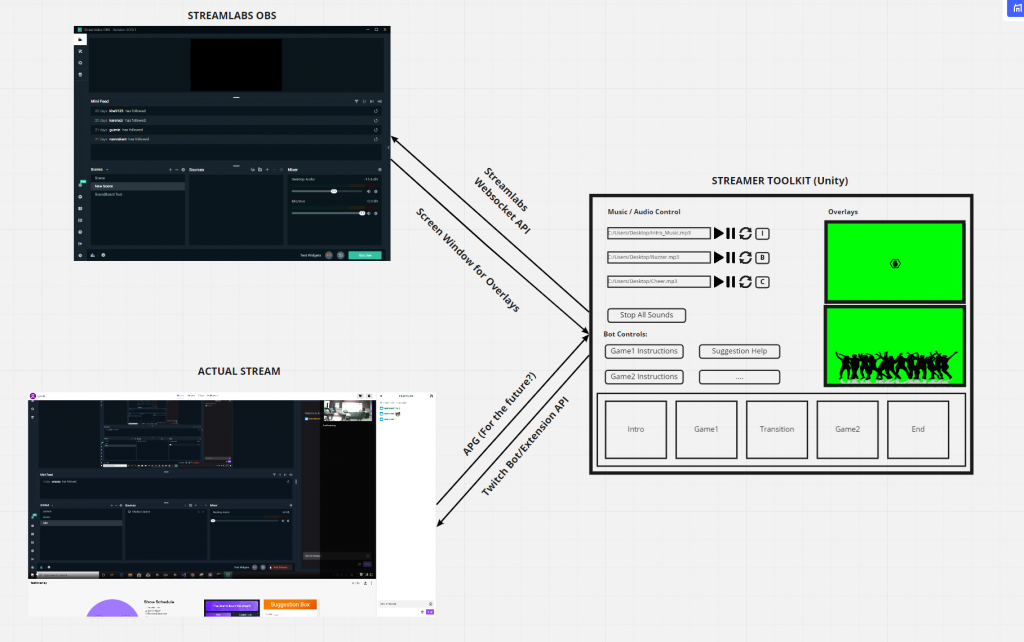 Plans for next week
We have heard back from our improvisers! We are officially going to run a show with two of them that could make it on Friday night from 6-7PM. We are very excited and nervous for their arrival and how they will truly put our product to test!
Besides for that, we will continue to work on our tech prototypes and 3D transitions. Pitch project presentations as well as halves presentation will happen next week and the week after respectively. A lot of us have exams, interviews and other projects on the side, so it is going to be a challenge to balance everything while keeping sane. But we are going to stay really busy and stay on top of things!