What We Did This Week
We focused on distilling the research we did over the past two weeks into more digestible formats, such as diagrams and matrices. What we found especially helpful was making a role matrix for improv and Twitch, which made it clear where the available roles in both areas intersected, and where there was the most room for exploration.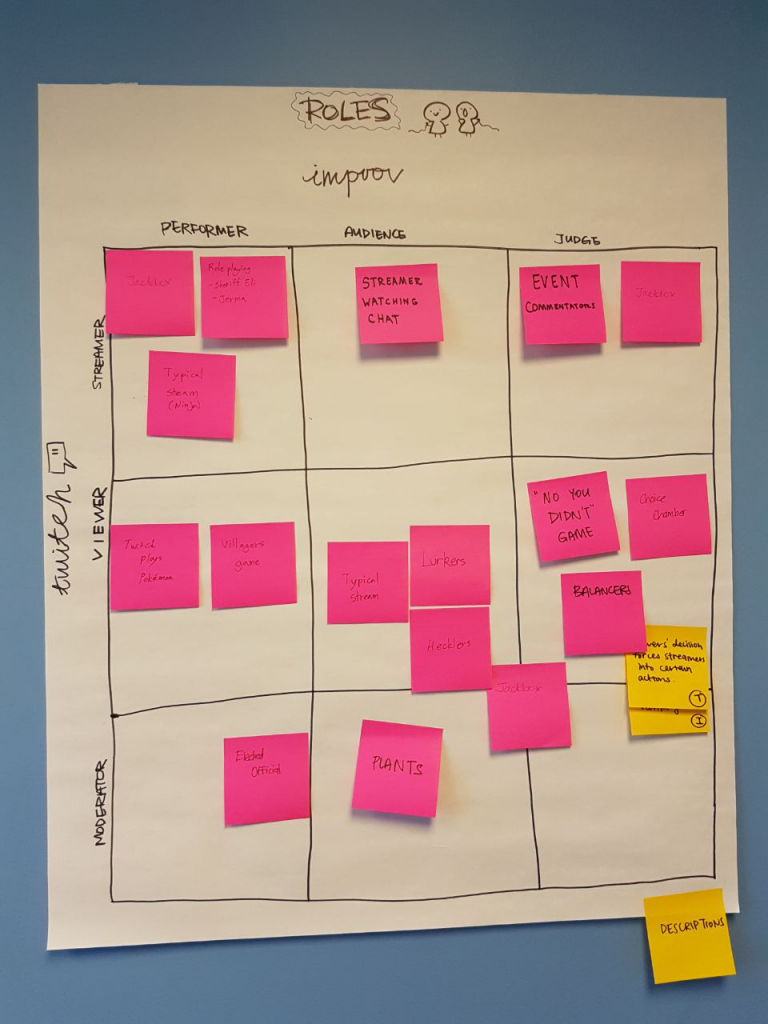 Another important diagram we made was an improv skill level matrix between performers (streamers) and audiences (viewers). Again, this made it pretty clear where there was the most potential for us to make something.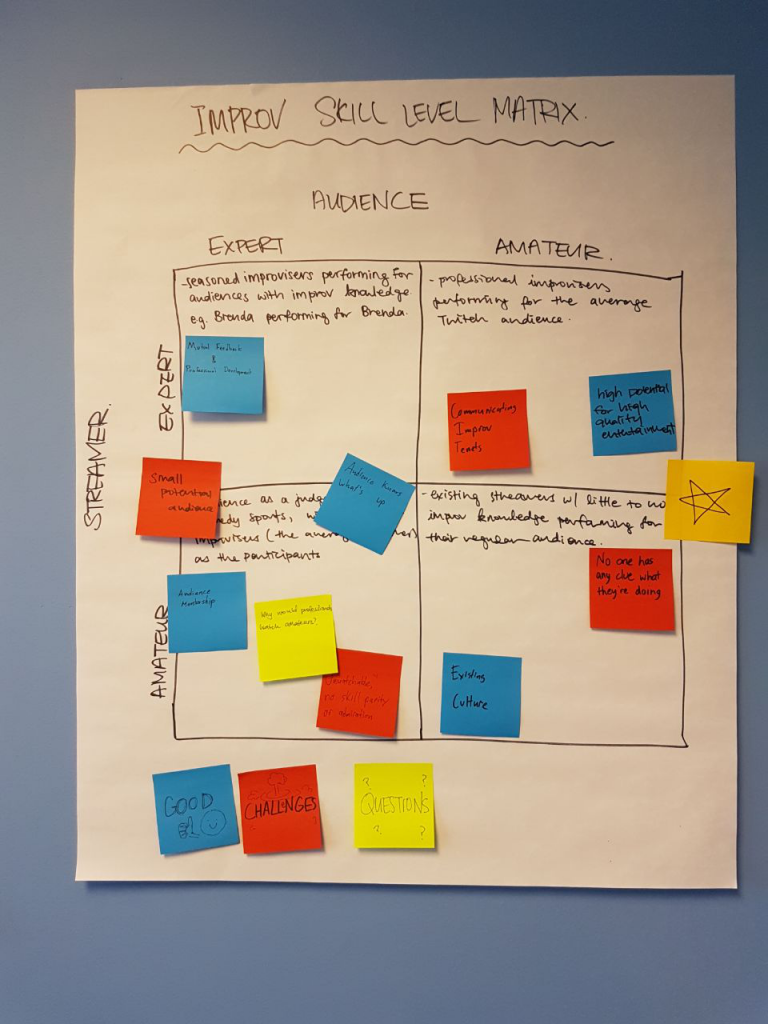 We concluded that areas with the highest amount of potential are where streamers take on the role of performers, viewers take on the role of audience members or performers, and where both streamers and audience members have an amateur amount of experience with improv. However, as a discovery project, we're planning on designing vastly different prototypes that will place the streamer and audience in a variety of roles, and see how playtesting goes from there.

To help with that, we also came up with a list of design conventions for both improv and Twitch. We're planning on referencing these heavily during our game design brainstorming sessions.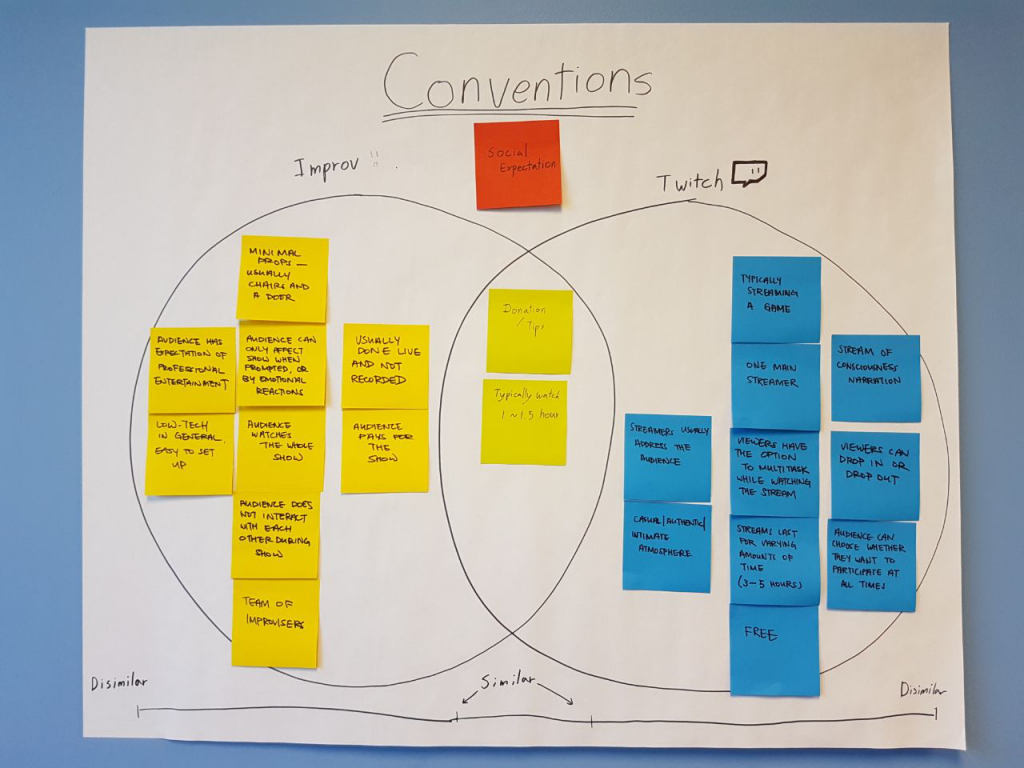 While some of our meetings this week were disrupted by the university snow days, we managed to meet with Joseph Seering, an author of some of the papers we read for research. We discussed the practical challenges of playtesting experiences developed for Twitch, as well as some other interesting developments in his research, such as a VR storytelling improv game that involved zombies. Cool!
Playtesting
We've decided that we definitely need to team up with a local improv group for design and playtesting purposes–some of our prototypes will require that the performers have a professional level of experience with improv, and having more professionals to bounce ideas off of will be helpful when iterating on our designs.

We've also decided that the audience for our designs will be the average Twitch viewer, who is someone who knows how to use Twitch, but may not necessarily have any experience with improv.

Research Paper
We've also decided as a team that we're working towards writing a paper on our findings through playtesting of our prototypes. While the final paper won't be considered a deliverable for our project because of the short time frame we have, we'll be conducting playtesting in a more rigorous manner so we can preserve the data gathered for research.

Quarters
With 1/4 walkarounds coming up next Monday, we're looking to get valuable feedback from the faculty about our process so far, and what problems they foresee us running into.