The team is still trying to resolve our WiFi based proximity detection issues. We did manage to find a new type of WiFi chip that might yield better results. That should be delivered in time for next week. In the meantime, we are still trying to improve the performance of what we have in case the new chip doesn't work out.
Manufacturing is our top priority! We have been churning out additional circuit boards on the CNC router. The 3D printed core has also seen great progress. We printed our first version (well, half of it anyway) and found a number of aspects that needed improving. V2 is now ready to print this weekend (now with the entire core in a single print job).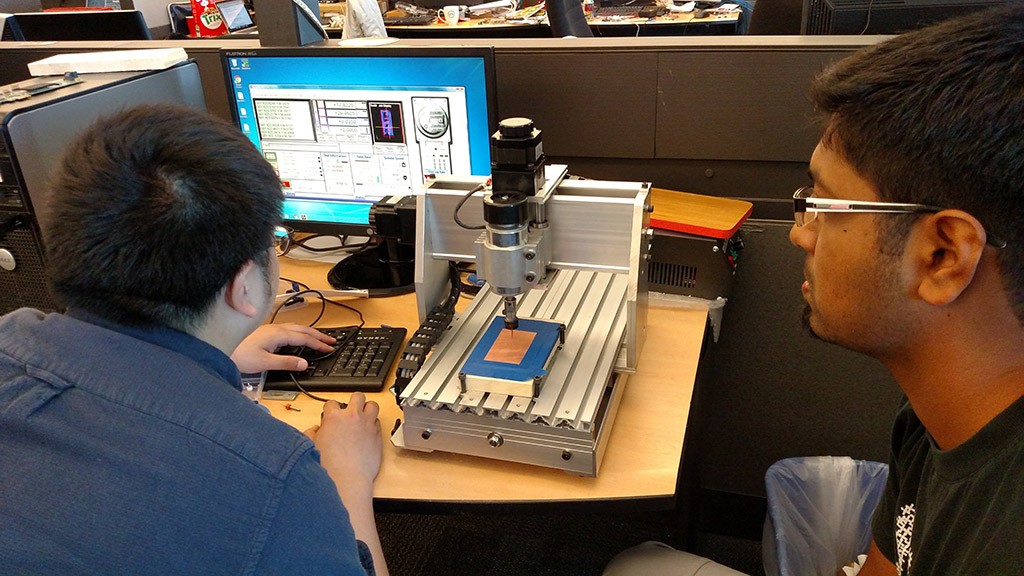 Our team also got a chance to talk to Anthony Daniels about the project. He is looking forward to seeing footage of the final product in action!
Unfortunately, we didn't refine enough in time for a Friday playtest like we had hoped. We'll aim for early next week instead. The following weekend, we will be showing our work at CMU West's Carnival, which should give us some good additional testing.