We are Front Seat. We are a group of graduate students at the Entertainment Technology Center at Carnegie Mellon University developing an experience for virtual reality chairs in collaboration with Sky Limit Entertainment.

Questions? Shoot us a note at etc-front-seat@lists.andrew.cmu.edu
Check out our project trailer here!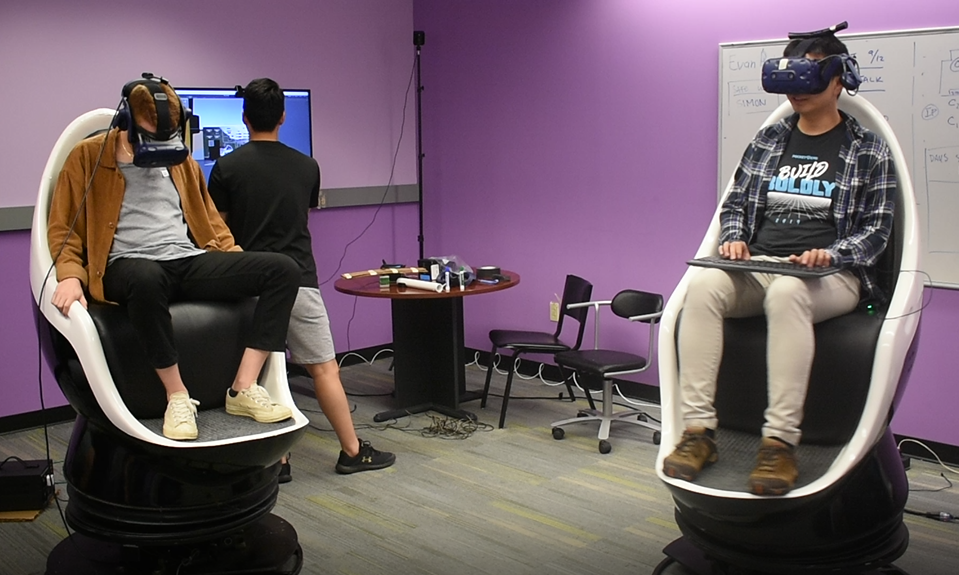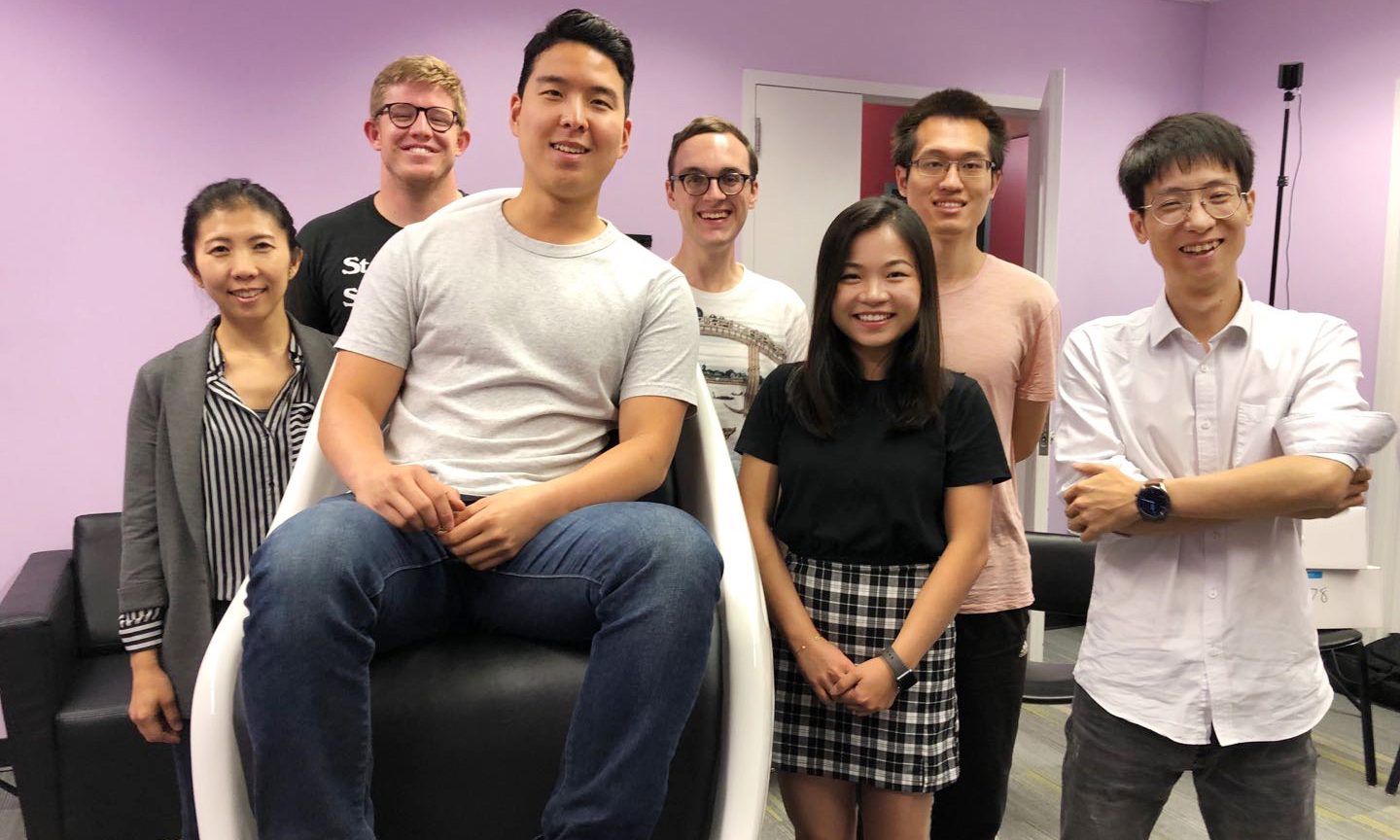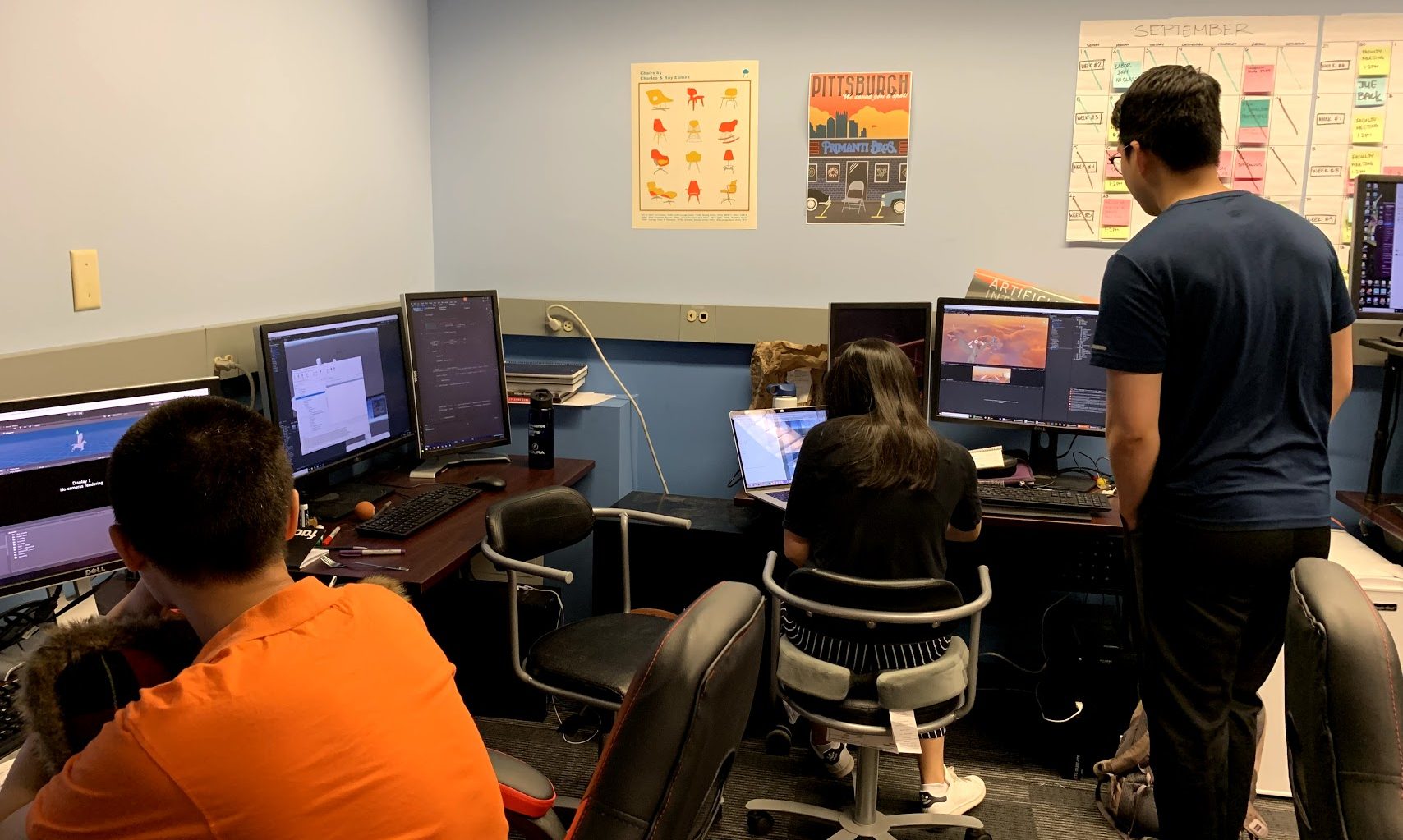 Our Partners
We cannot do it alone. Thanks to our partners' guidance and expertise, we will be able to push our ideas further than we ever thought possible.
Entertainment Technology Center
The Entertainment Technology Center is the premiere professional graduate program for interactive entertainment as it's applied across a variety of fields.
Find out more!
Sky Limit Entertainment
Sky Limit Entertainment is a technology and culture company based in Beijing that integrates content development, IP operations and digital real-scene entertainment.
Find out more!
INTERACTIVE
To take advantage of the medium, we want to focus our design on increasing interaction in both virtual and physical space.
UNIQUE
To emphasize the special capabilities of our platform, we want to discover what it does well and then craft an experience around that.
COLLABORATIVE
To create a more meaningful experience, we want to give people a chance to play with their friends and family.
Reach out!
Address
700 Technology Dr.
Pittsburgh, PA 15219

Email
etc-front-seat@lists.andrew.cmu.edu