This week we had our halves presentation, which we present our project to faculty and students who did not know a lot about our progress, and we got valuable feedback from them.
Then based on their feedback, we began to think more about storytelling as well as schedule.
Our animation budget sheet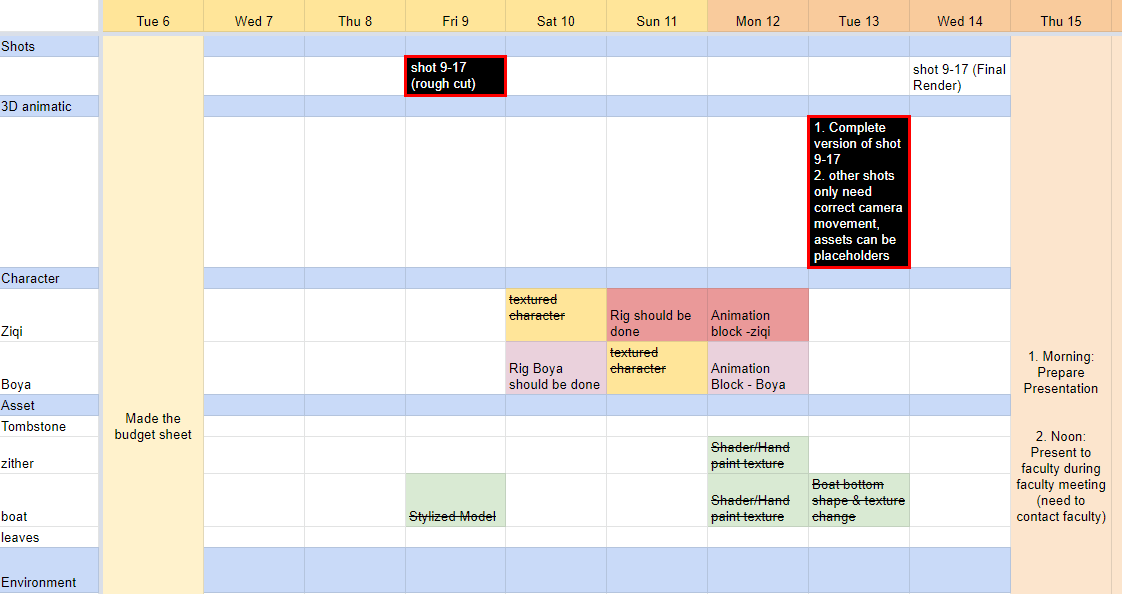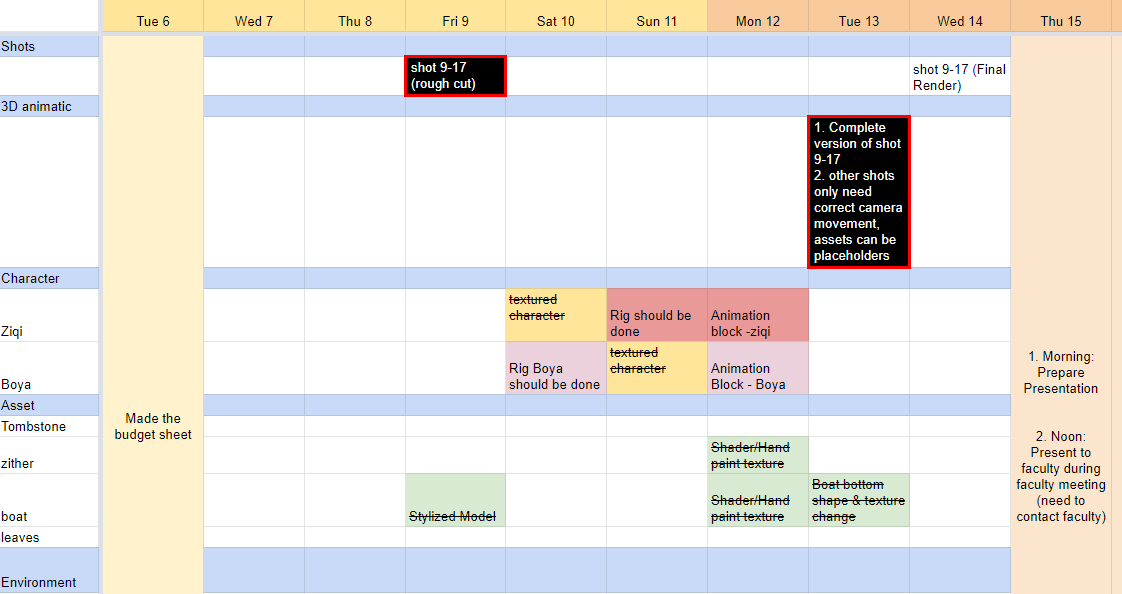 Lessons learned from faculty meeting
think about finding a narrator
think about improving story by adding 3 shots
the eyes and the nose and the beard felt really weird to people
we're still relying on the text
time jump – Color palette change: think about how to do that through transition
Progress
AJ:
2. Chelsea:
3. Keran:
Worked with team to figure out new animation for ziqi
Kept working on preproduction package
½ presentation
Updated website
4. Rosy:
5. Ruchii:
Met with Ricardo regarding the blendshapes
Worked on creating different expressions for Boya.
Working on fixing facial animation based on faculty feedback
Testing Boya new nose in 3D.
6. Isaac: