On Monday, our client gave us a clear direction that the team should go. The team should develop on our spice market demo that we showed in our previous prototype demo, and combine storytelling with puzzle design. Client also recommend the team to use Skill Flow Builder.
Timeline
We set a very specific timeline for ourselves to keep everything on track. We will develop the storyline first and then add puzzles to the storyline. We should have our Alpha build on Nov 6 so we can playtest to iterate.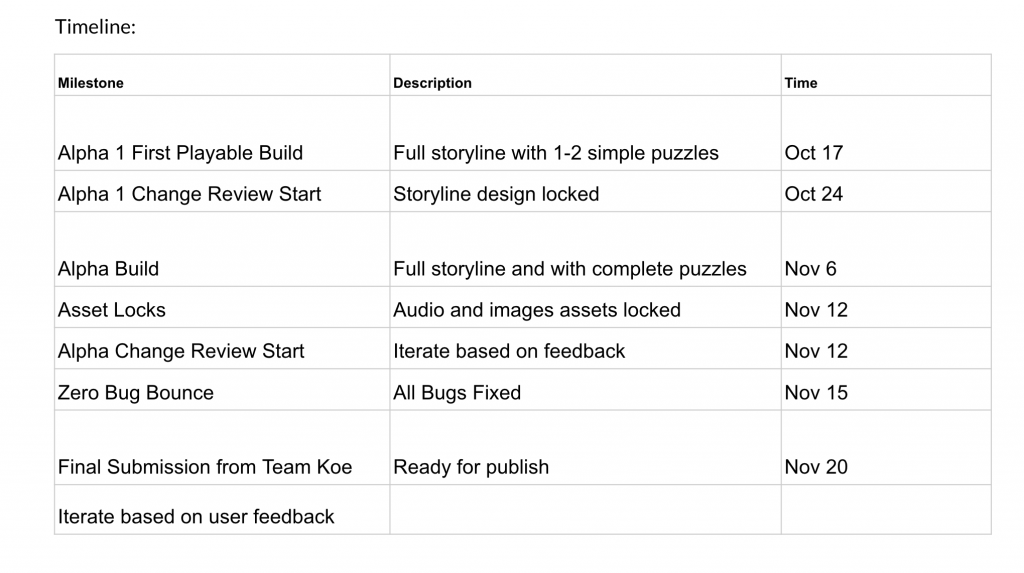 Story: Celtx
Faculty recommended us to write for ourselves first and then convert the story to Alexa format. So we started writing and then edited them in Celtx for the game script ,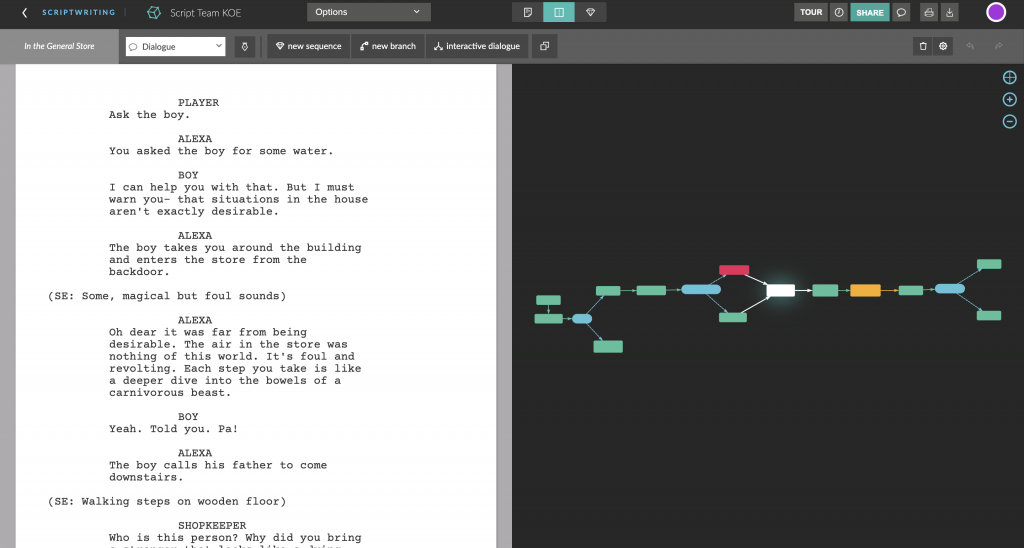 Tech: Skill Flow Builder
We used Amazon's Skill Flow Builder, a node based visual editor to add audio and storyline.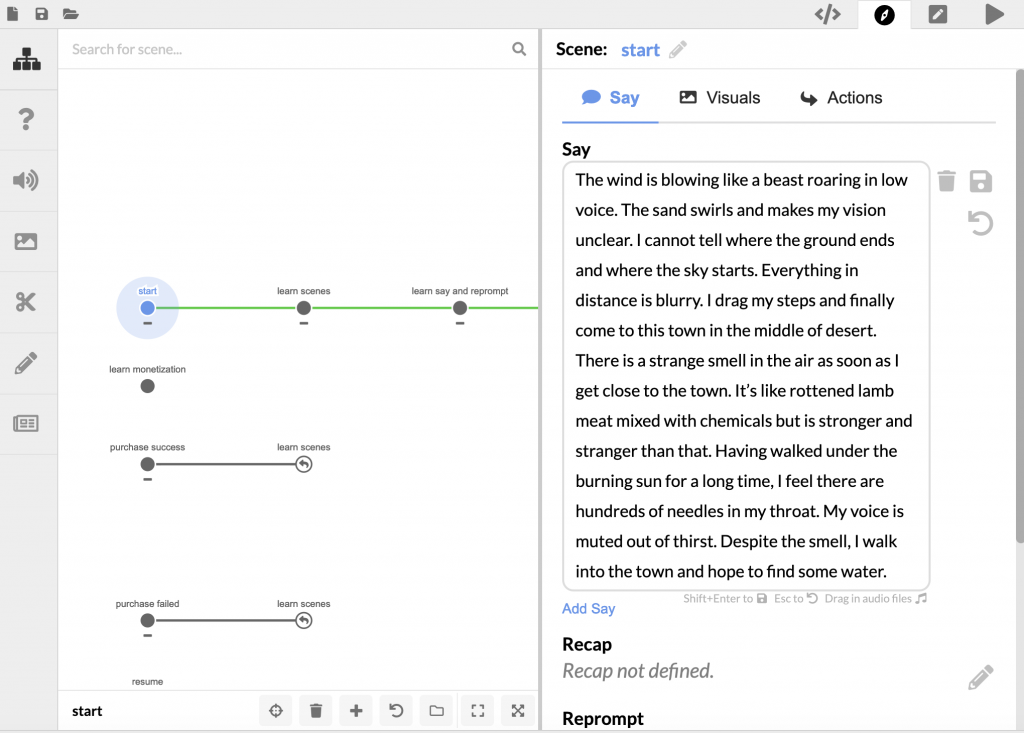 Next week, we will rehearse for the halves presentation and develop the storyline.