We developed show content by looking at the operation and daily needs for Give Kids The World.
Our initial focus was on a show to support their Good night castle experience, a nightly offering used to shut down operation at the Castle of Miracles.
We ran all of our content through the client to get their approval before taping anything with our voice actor.  This also helped us infuse the mythology and character of The Village into our shows.
The following is a graphical representation of the content we created in the Spring Term.  Although our show runs in a linear manor, the operator and narrator are given the ability to select different content depending on the immediate operational need to give Tom versatility and a breadth of personality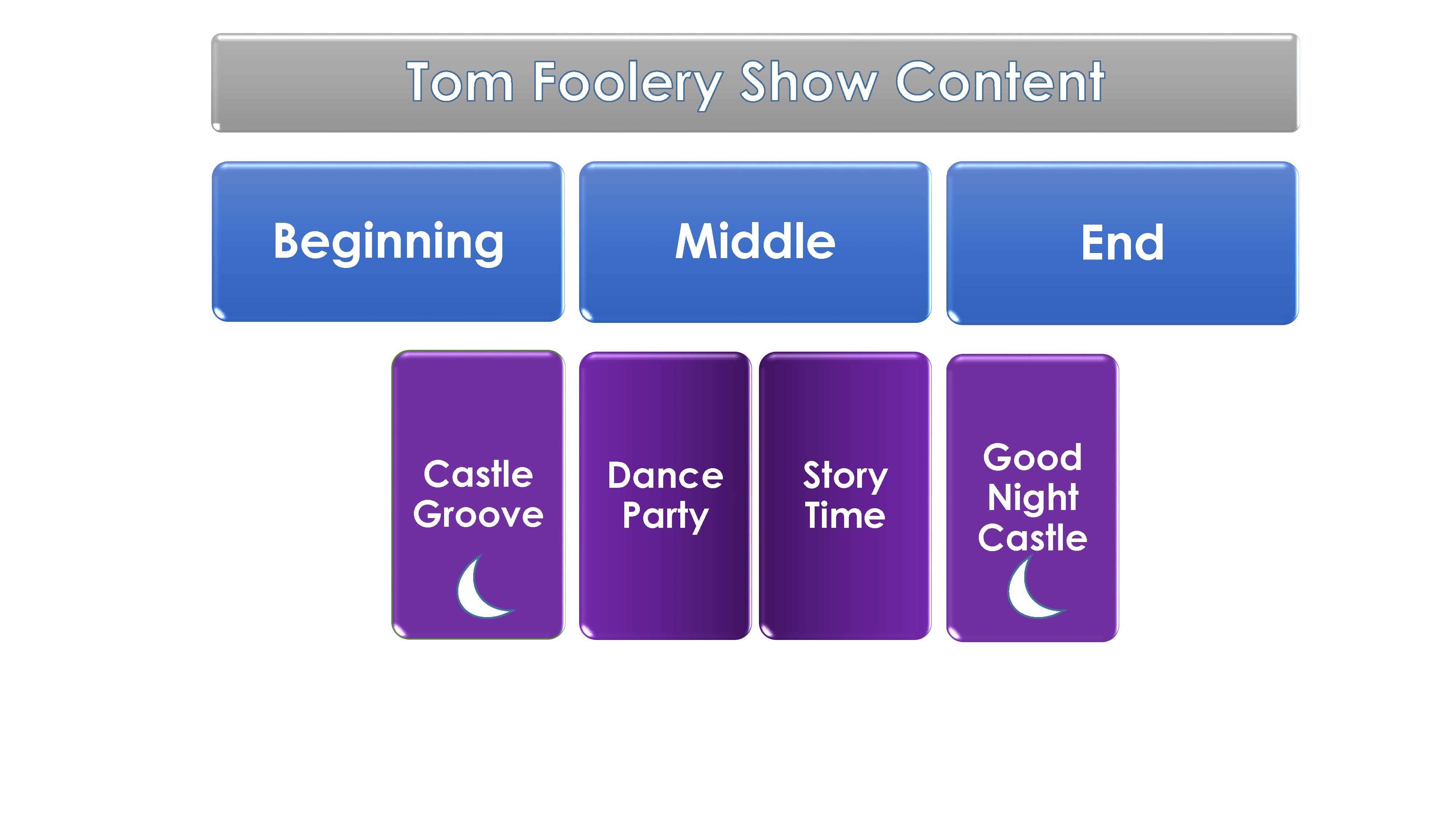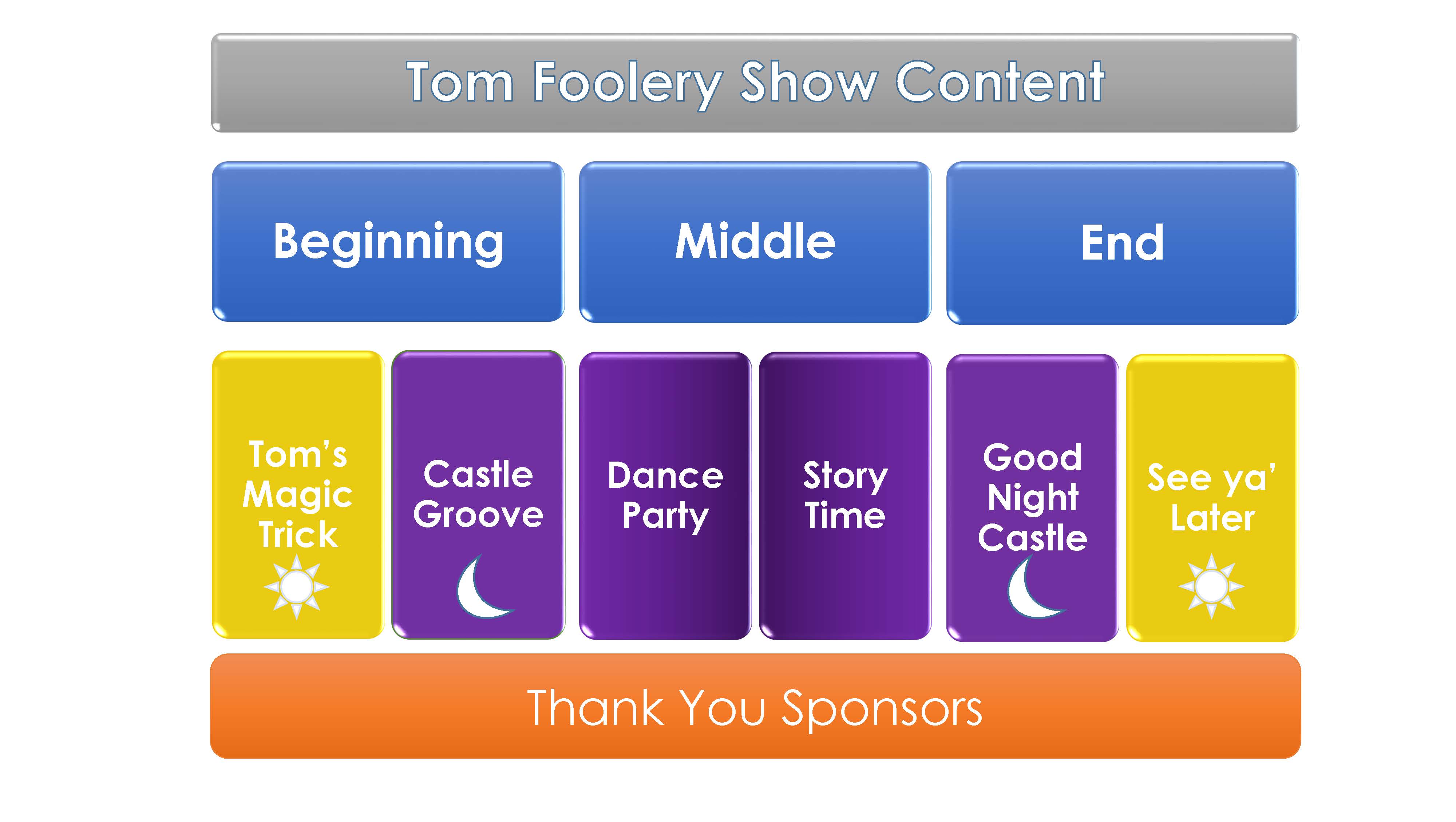 The second chart shows the content we added in the Fall term.  This included a show for their day time operation as our spring content was focused on night time operation.
We still gave them the ability to choose the dance party and / or the story time content for the "Magic Trick / See ya' Later" day time shows.
In addition, we added seasonal content including a couple of jokes for Christmas, Hanukkah, Halloween, and major US Holidays.