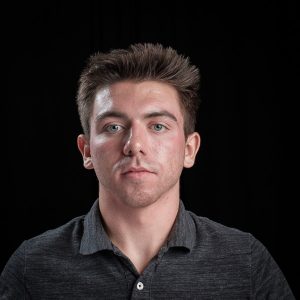 Brandon Badger
Technical Artist
Brandon Badger studied Computer Science at the University of Pittsburgh during his undergraduate studies. He is interested in creating experiences that use the medium of video games to their fullest and wants to learn the entire game development pipeline to demystify the entire craft. From Sound Design to Art and everything in between, Brandon wants to have a fundamental understanding of all disciplines in order to make him a better designer in future endeavors.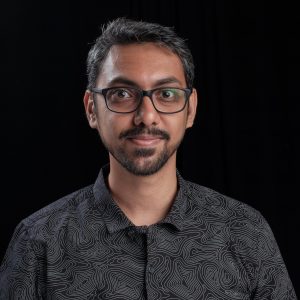 Pavan Paravasthu
Project Manager
Pavan is the project manager in the project. His affinity for music and audio in games inspires him. With an undergraduate degree in Computer Science and 7+ years of work experience in the mobile game industry, he seeks to gain a holistic understanding of game development and incorporate them in the experiences he will build in the future.
Website: https://www.pavanparavasthu.com
Pe-Yi (Isabel) Yi
UX/Interaction Designer
Isabel Yi is a UX designer and music lover that focuses on the researching and designing for interactions in VR. With the interest towards interactive technology projects, she designs products and games for impact.
Website: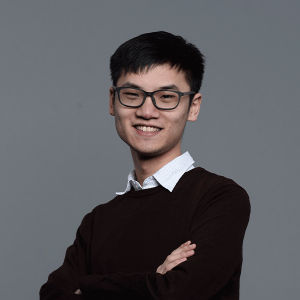 Sam Hu
Programmer, Designer
Sam Hu is a programmer and game designer who's interested in audio and music technology. He studied Interactive Media and Computer Science, and has experience developing audio-based games and VR/AR experiences.
Website: https://www.samjhhu.com/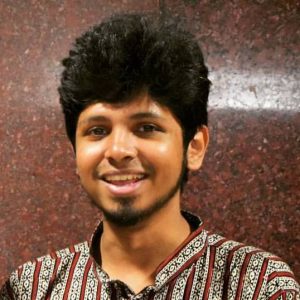 Shiva Sankar Kannan
Lead Programmer
Shiva is a software developer and a musician interested in the intersection of computer graphics and music and interactive technology. He studied Computer Science at BITS Pilani, India and has experience as a pipeline engineer in VFX and Animation studios. He composes and performs music and loves to sketch and binge watch sitcoms during his free time!
Website: http://www.shivakannan.me/