Lesson Builder Development
Sep, 20, 2016
Comments Off

on Lesson Builder Development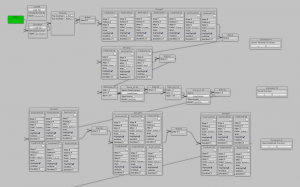 To facilitate the implementation of teachable concepts into the Music Everywhere application, Phan has been working on a lesson builder environment for the Unity game engine.
The tool uses a variety of nodes placed within a timeline to order sequential event-driven guest interactions. For example, the narration node will be used to give context and instructions to the guest, the environment node will provide a 3D space for the guest to explore and learn musical concepts, a virtual hand node will demonstrate the concept at the piano keyboard, a play and follow node will provide a musical score—tied to visual overlays—for the guest to begin learning to play from musical notation, one note at a time, a free-play node will allow the guest to play from the score at a clocked tempo—along with a metronome, and so on. The timeline editor provides a means of connecting the nodes into a continuous experience.
New nodes will be built as the project progresses and we have more information on teaching tools that would most benefit the guest.
This week, we will begin using the lesson builder to create one or more sample lessons to smooth out the workflow and development process, and id
entify how the lesson builder can be most effectively used.