Week 7,8,9 (March 2nd- 20th)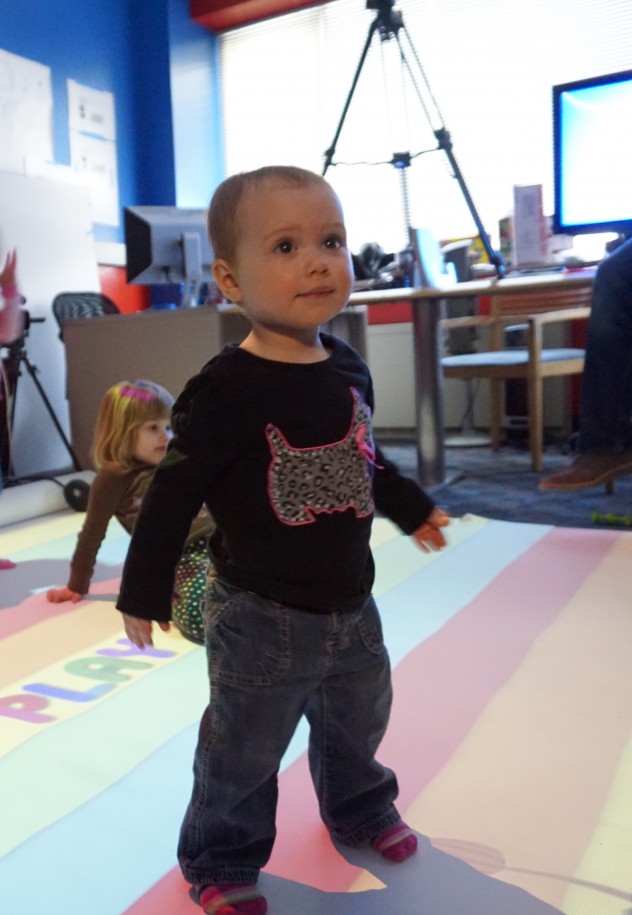 It has been a fairly eventful 3 weeks. At the end of Week 7 we ran a playtest with over 30 kids. Then we abruptly went to the Game Developers Conference (GDC) in San Francisco and had Spring Break the week after that. The team took a shortened Spring Break in order to make our Halves Presentation for Monday, March 16.
We presented our project to the faculty and had some really positive feedback. The presentation itself came off as clear and concise and we feel pretty confident about our direction having presented it. With that said, part of our presentation was focused on what our plans were post Halves. We want to work towards a more robust and unbreakable system to ensure that the kids cannot break the exhibit, but more importantly so the museum staff doesn't have to worry about constantly fixing the interaction.
On the tech side, we plan on having a few more blob personalities and interactions as well as improving our tracking system. The open source nature of the tracking we are currently using will allow us to fine tune the system to ensure that kids of all ages and size have a consistent experience.
From a design perspective, we have a new phase that we want to design and implement. This phase will be a "Connect the Blobs" phase. The kids will run between blobs to connect basic shapes. Once connected, the shape turns into a giant blob and moves of screen. At this point the experience loops back to the beginning. We are also toying with the idea of color mixing.
Our playtest revealed some problem moments that we are examining, such as "Spawn Killing". This occurs when the kids would stand around a drain and stomp on the blobs as soon as they pop out of the drain. We feel that this removes activity from the experience, thus keeping us from achieving our goal. We are actively looking for solutions to this problem.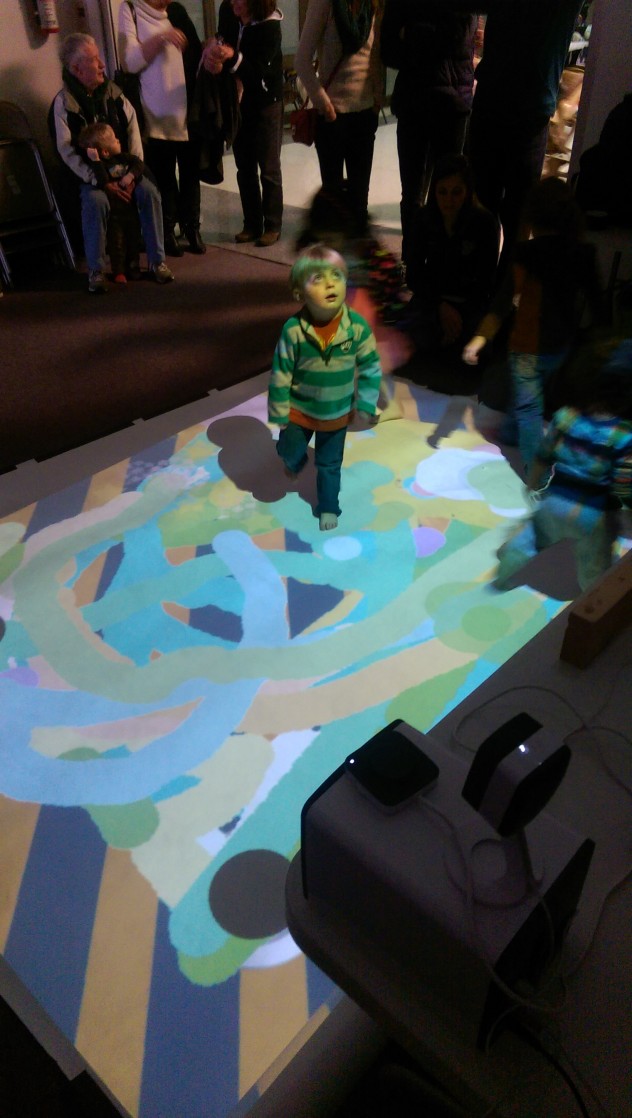 Finally, we spoke with the client on Wednesday. The big discussion point here was that we want to remove the front projection system we originally planned on having. The cost/benefit was just not there. There would be significant cost increases for a limited amount of interaction and thus we thought we would better spend our time if we focused on the core experience.
It has been a busy three weeks, but we are really looking forward to digging into some of the challenges we have encountered and making a really great experience.
Yes things are really looking up for team Play4life.
Until next week readers,

P4L