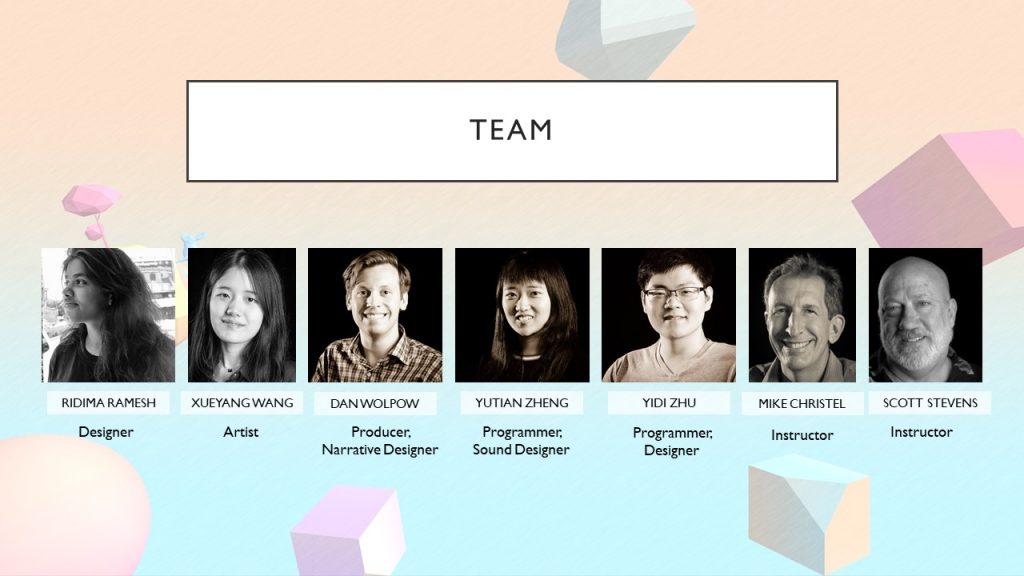 This week the Prism team had the chance to show off everything we've been working on thus far to the ETC faculty for the "quarters" presentation. While continuing to work on and refine our forest prototype, the team put together a presentation that encapsulated the bulk of our brainstorming, research, design philosophy, our prototype, and our concerns that we still have about the project at approximately 1/4 of the way through the project's progress. In what was akin to a grand round-robin tournament (minus any notion of competition), every project team at the ETC met with all the members of the ETC faculty for 15 minutes at a time, in 5 separate sections. It was an exhausting, if very productive 75 minutes, in which the team gave our presentation (again and again) and got to field questions from faculty members, many who were learning about the details of our project for the first time.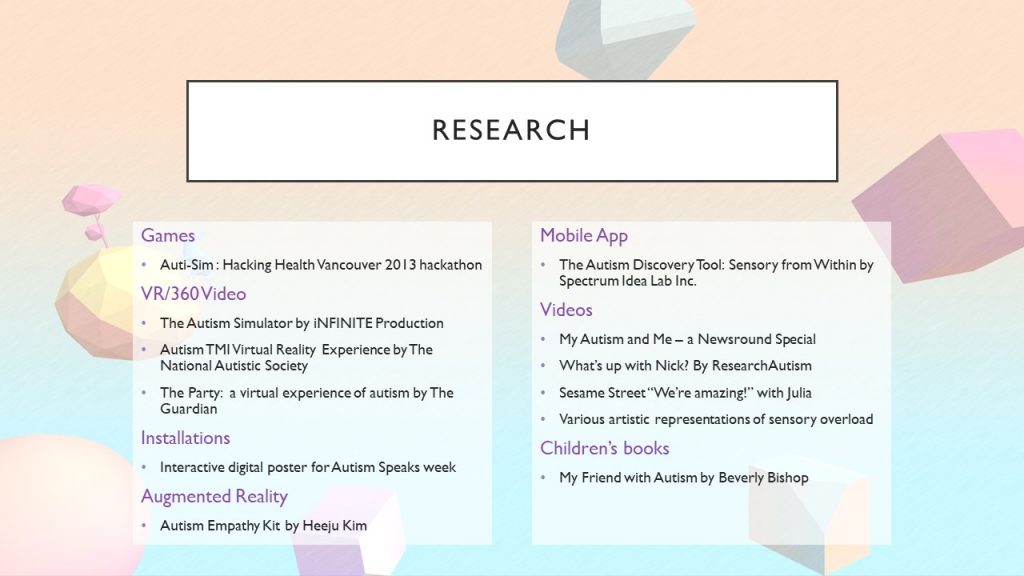 As our team has spent an extensive amount of time researching to understand both what it means to be autistic as well as the work that has been done to promote empathy toward people with autism, we wanted to make sure we highlighted some of that work in our presentation.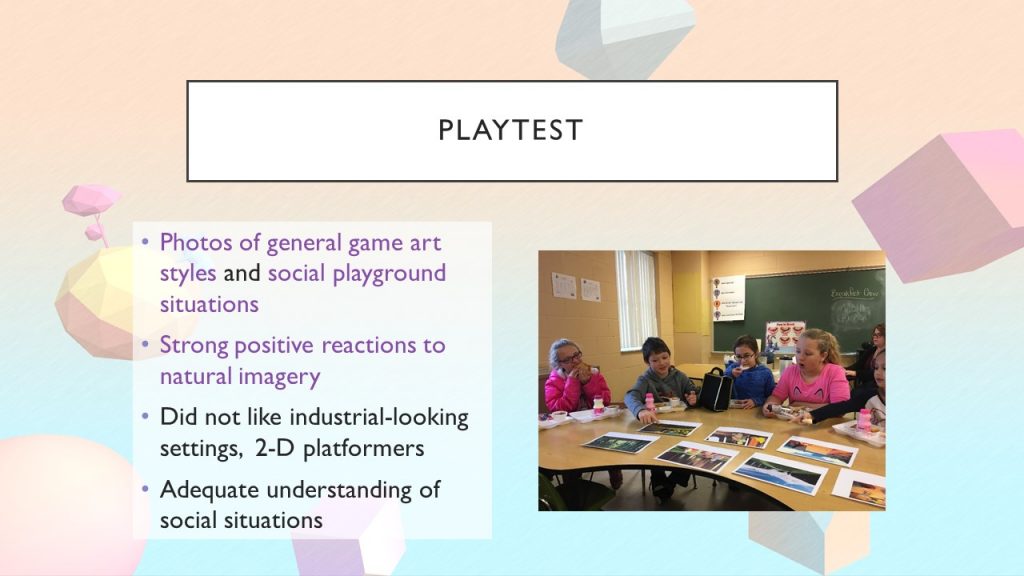 As mentioned in a previous blog post, one of the more enlightening experiences we had as a team was talking to the 3rd and 4th graders at Beech Bottom Primary. The focus group session we conducted was exceptionally valuable in informing some of our design decisions.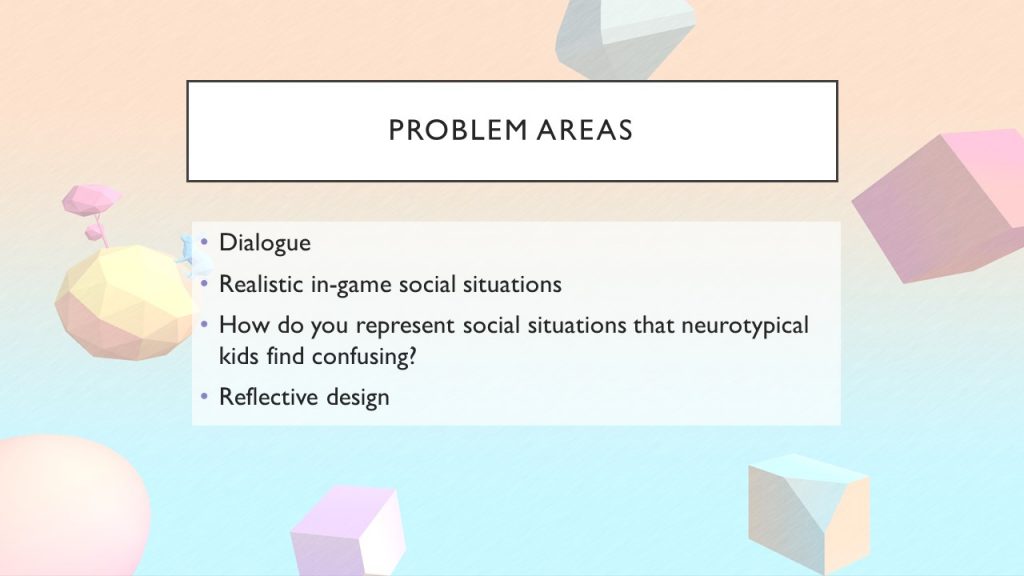 And, for full transparency (and for what is really the major point of this early presentation), we shared our areas of concern and where we think we need the most help. In a game that is supposed to be fun and engaging yet also needs to educate about social interactions, how do we deal with dialogue? If there is too little, are we really addressing the social element? If there is too much, will it become too text-heavy and lose our audience? This is what (metaphorically speaking) keeps us up all night around these parts, and we hope to get some more guidance in the faculty sit-down meetings we have next week.