About the project
Our partnership with CMU and the Museum of Broken Relationships
We are team Project Ex from the Entertainment Technology Center at Carnegie Mellon University. Project Ex serves as the design team for the Pittsburgh exhibition of the Museum of Broken Relationships (MoBR). First launched in Zagreb, MoBR is a traveling exhibition that shows human stories about relationship loss, through the objects these relationships leave behind. Ranging from the everyday to the extraordinary, these objects become shorthand for human storytelling.
Project Ex is responsible for the design of the exhibition space, in partnership with our client, CMU Professor Jane Bernstein. Bernstein's class interviews donors to collect objects and stories from the greater Pittsburgh community, particularly those in marginalized populations. Taking these stories into account, we design the guest experience to complement and highlight the Pittsburgh centered stories with the museum's permanent collection. In addition to designing the exhibition around the collected stories, we are designing an interactive element to the gallery space. We aim to engage and include the guest in interactive storytelling during their visit to the exhibition. The show, opening in December 2016, will run for one month at the Mine Factory in Pittsburgh.
Museum of Broken Relationships
A haven for lost love
The Museum of Broken Relationships grew from a traveling exhibition revolving around the concept of failed relationships and their ruins. Unlike 'destructive' self-help instructions for recovery from failed loves, the Museum offers a chance to overcome an emotional collapse through creation: by contributing to the Museum's collection.

The museum is opening an exhibit in Pittsburgh in the coming winter displaying objects from the original Zagreb collection as well as items collected by Carnegie Mellon students enrolled in Professor Jane Bernstein's class.
Meet the team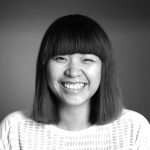 Wen-Hsin (Winnie) Lin
Experience Designer, Artist
Entertainment Technology Center
Carnegie Mellon University
Website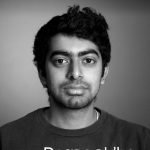 Abhishek Ravi
Sound Designer, Artist
Entertainment Technology Center
Carnegie Mellon University
Website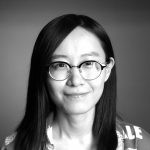 Xuelai (King Kong) Zhang
Lead Artist
Entertainment Technology Center
Carnegie Mellon University
Website
Shirley Saldamarco
Faculty Instructor
Entertainment Technology Center
Carnegie Mellon University
Website
Latest news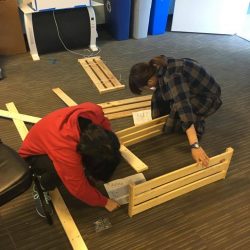 We had a number donations roll in this week with more on the way! We have 6 confirmed physical donations and 25 on the donation form. Early this week, Jessica Hammer visited our project room and gave us advice Read more about Week 6 (10/1 to 1/7)[…]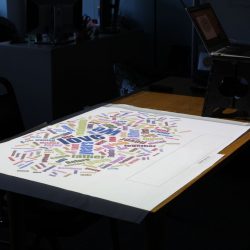 Quarters week had finally arrived. Our walk-around was on Monday with five groups visiting our project room. We were also visited by Heather Kelly and Jess Trybus later in the week.  Some challenges we discussed with the faculty included how to properly highlight the objects on display, how to encourage / test and implement interaction Read more about Week 5 (9/24 to 9/30)[…]
Previous
Next