For this week, we focused on refining the whole gameplay loop and modification of the light based on the feedback we had during last playtest.
We finished the whole gameplay loop. Now the player can play in rounds and place mirrors after a few rounds.
We added an new particle visual effect to the player can see the direction of the light.
We connected our game to Edge system and refine the system design so the game run with very limit supporting from the client devices.
We did some research about the how to solve the problem of light prediction for players.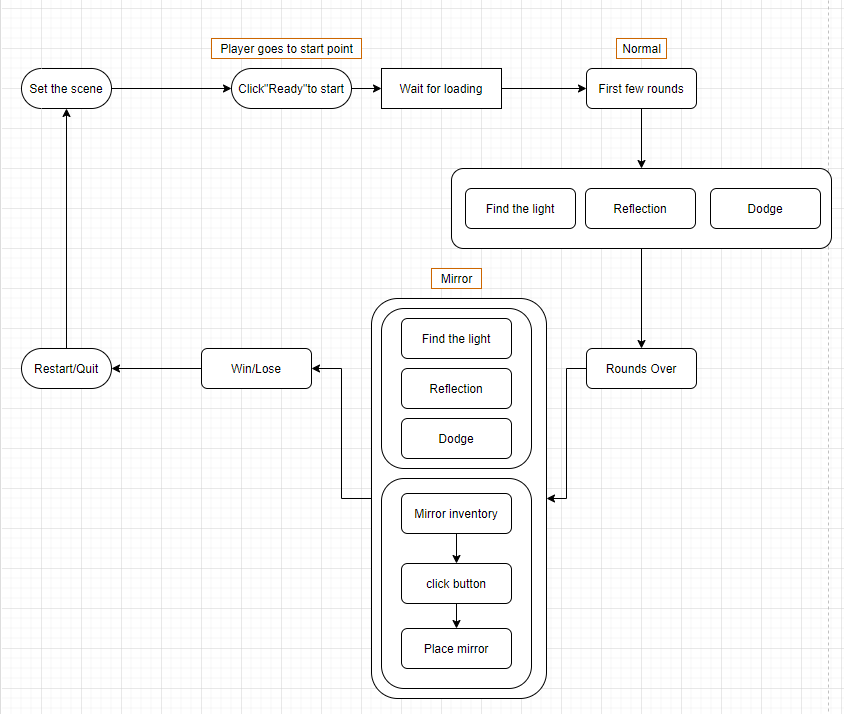 After internal playtesting last week, we made some slight changes to the UI as it became difficult for the players to keep track score and the timer. This new design combines the timer and scoreboard into one so that players can more easily switch been seeing their score reflecting light. We also were able to update the feedback system to further differentiate from the health system and we'll continue to iterate.

After receiving feedback from the team, our artist adjusted the particle effect from last week with a arrows to cement the direction the light beam is pointing. This way the player is able to distinguish which light beam they are closer to and can reflect.