This week we had our Quarter sit-downs with a couple faculty and had in-dept feedback and considerations for the project going forward.
We started aggregating feedback from the play-tests, Quarter walk-arounds and Quarter sit-downs and made some fundamental considerations and changes to our game idea and concept.
We plan to make innovations in the AR space and stick to some design standards that have been tried and tested for board games and other space pirate themed games.
We also spent time and planned out features for our project and shortened it down to create an MVP product. We aim to complete and create a back-end for most interactions by halves and work on adding more content and polishing some ideas for the game after halves.
This upcoming week, we plan to finalize our development schedule and start working on putting all elements together to create our game.
Following are some interactions that we plan to have in our game.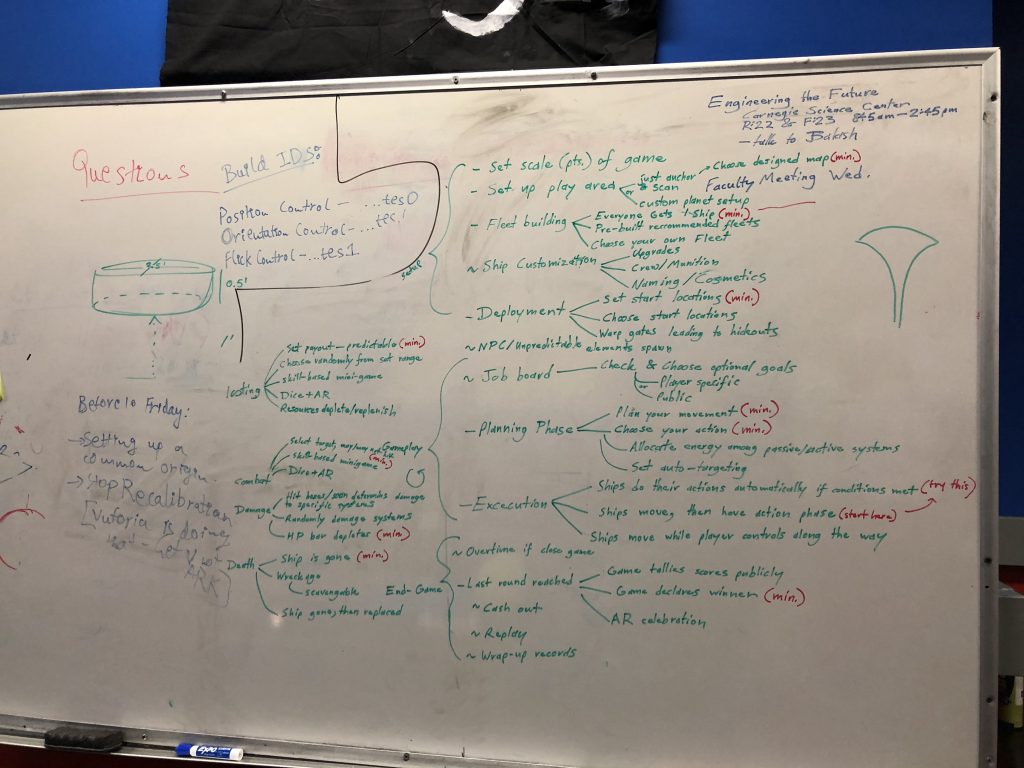 Some concept for our game interactions!