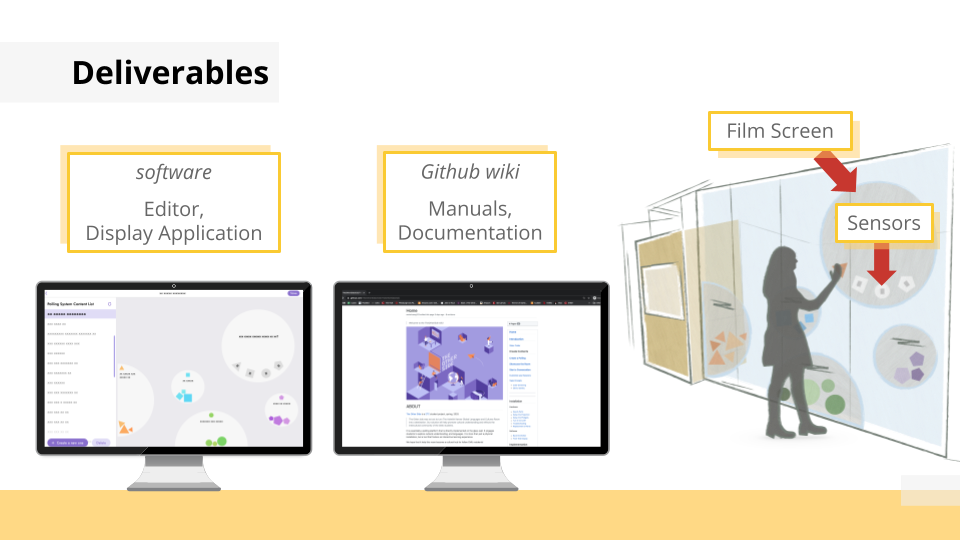 We will deliver an editor, and a unity application for the display to run the whole system. As for the hardware, we will deliver to the client the circular film screen, the sensors, with a comprehensive installation manual and documentation.
We plan to ship the film and sensors at our client's address by May 12th. Since we do not have access to the room anytime soon, we are not going to be the one's installing the system but we have strived to make this process as easy as possible for our client.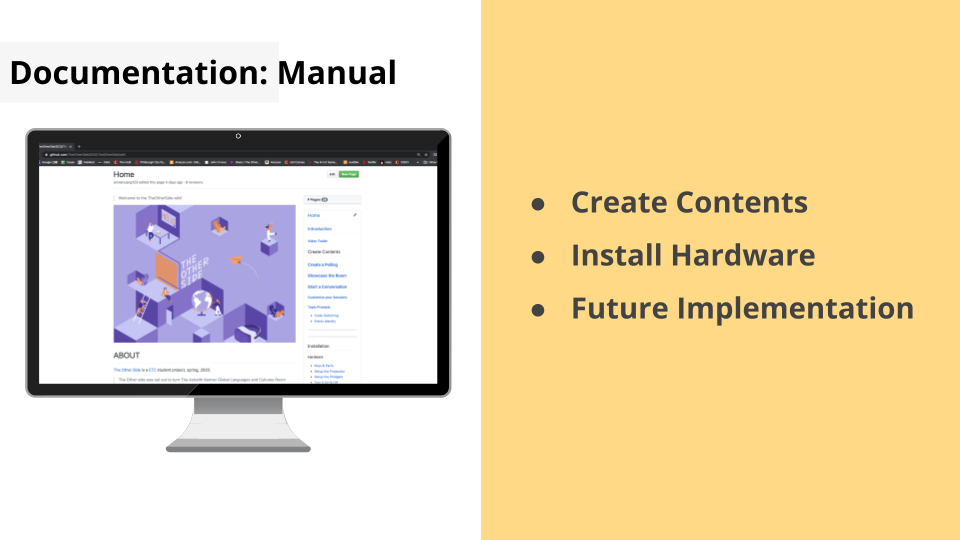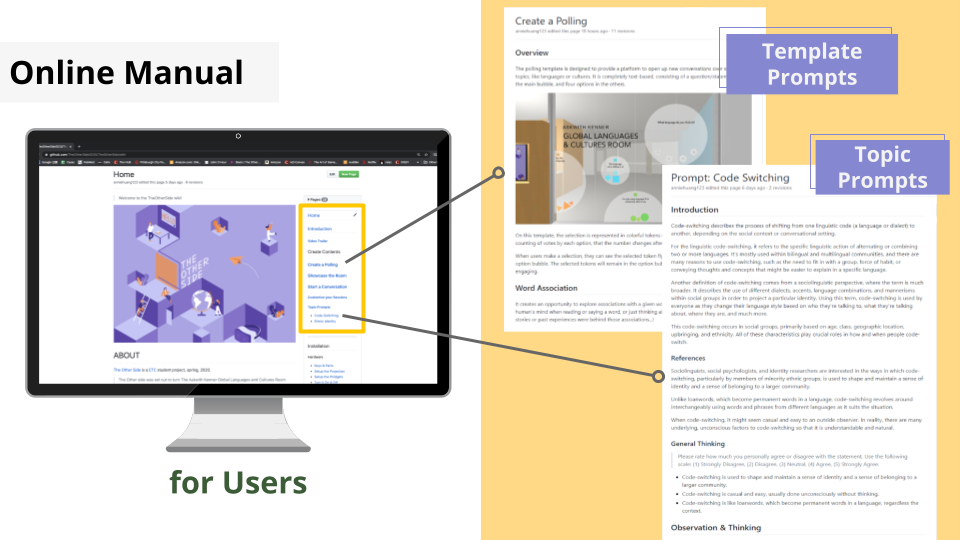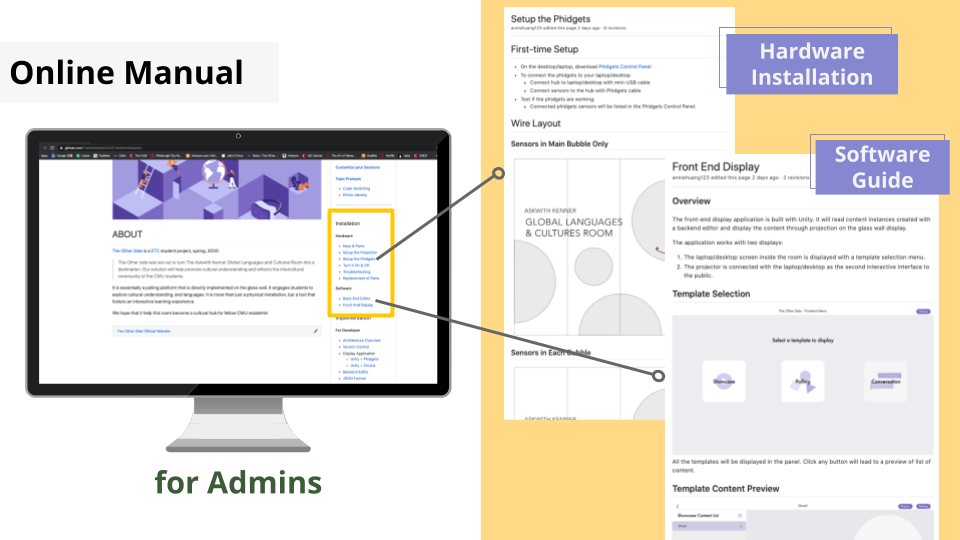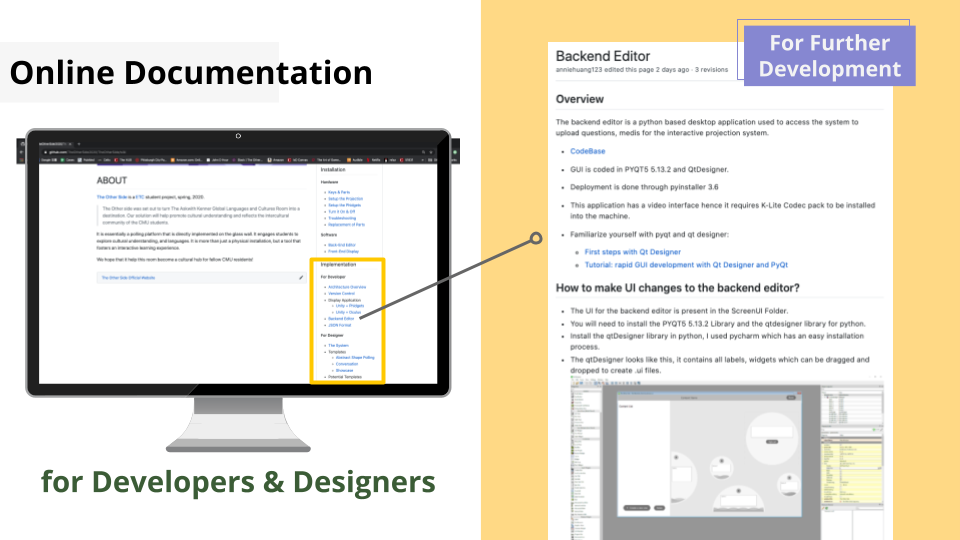 Being flexible and allowing a lot of options for our client will result in a dynamic product. Along with a modular approach to our development and design, we are delivering technical and design manuals to help us make our product flexible. So that parts of the system can be updated in the future.