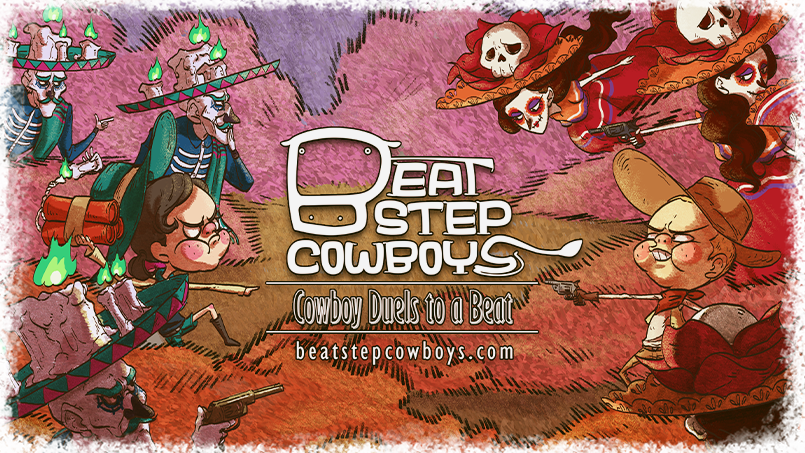 Winner: Intel University Games Showcase!
Beatstep Cowboys is the proud winner of 2nd place BEST VISUALS and 1st Place BEST GAMEPLAY at Intel University Games Showcase!
Beatstep Cowboys has been Greenlit on Steam!
You are in the duel of your life.
You have four beats to decide what moves to make.
Your opponent is making their move. What do you do?
This is the life of the Beatstep Cowboys.
What are people saying about The Beat, The Step, and the Cowboys?
"It's what we never knew we wanted and what Team Pyros divined we all needed"
– Rock, Paper, Shotgun
"A very neat simultaneous action game"
– Keith Burgun, Designer, Dinofarm Games
"It's like Dance Dance Revolution meets Guitar meets Guns "
-Novak
"One of my favourite indie games (if not favourite)"
-c0merl
"The best… game ever."
-Aniket Anupam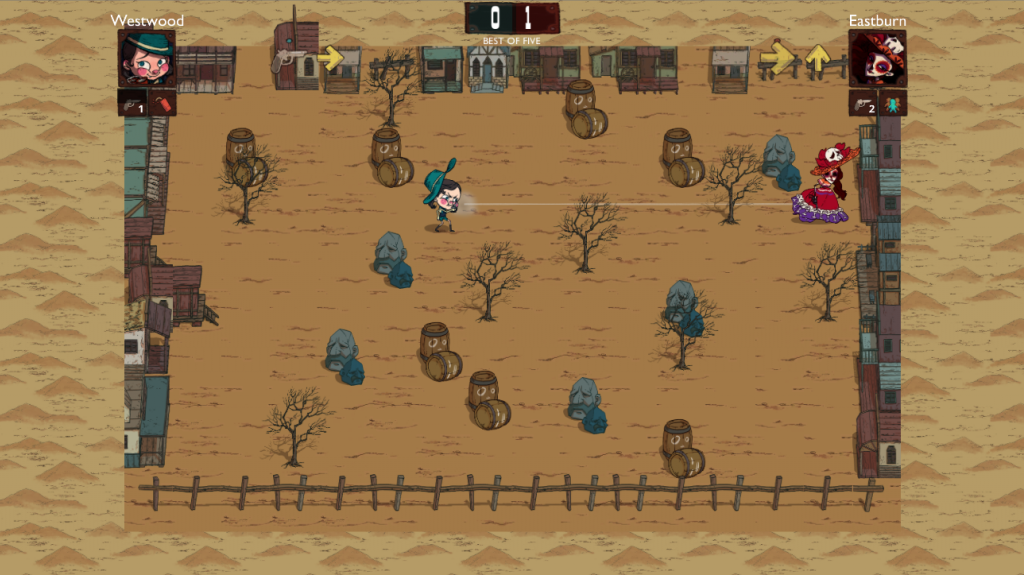 Exciting One-On-One Musical Combat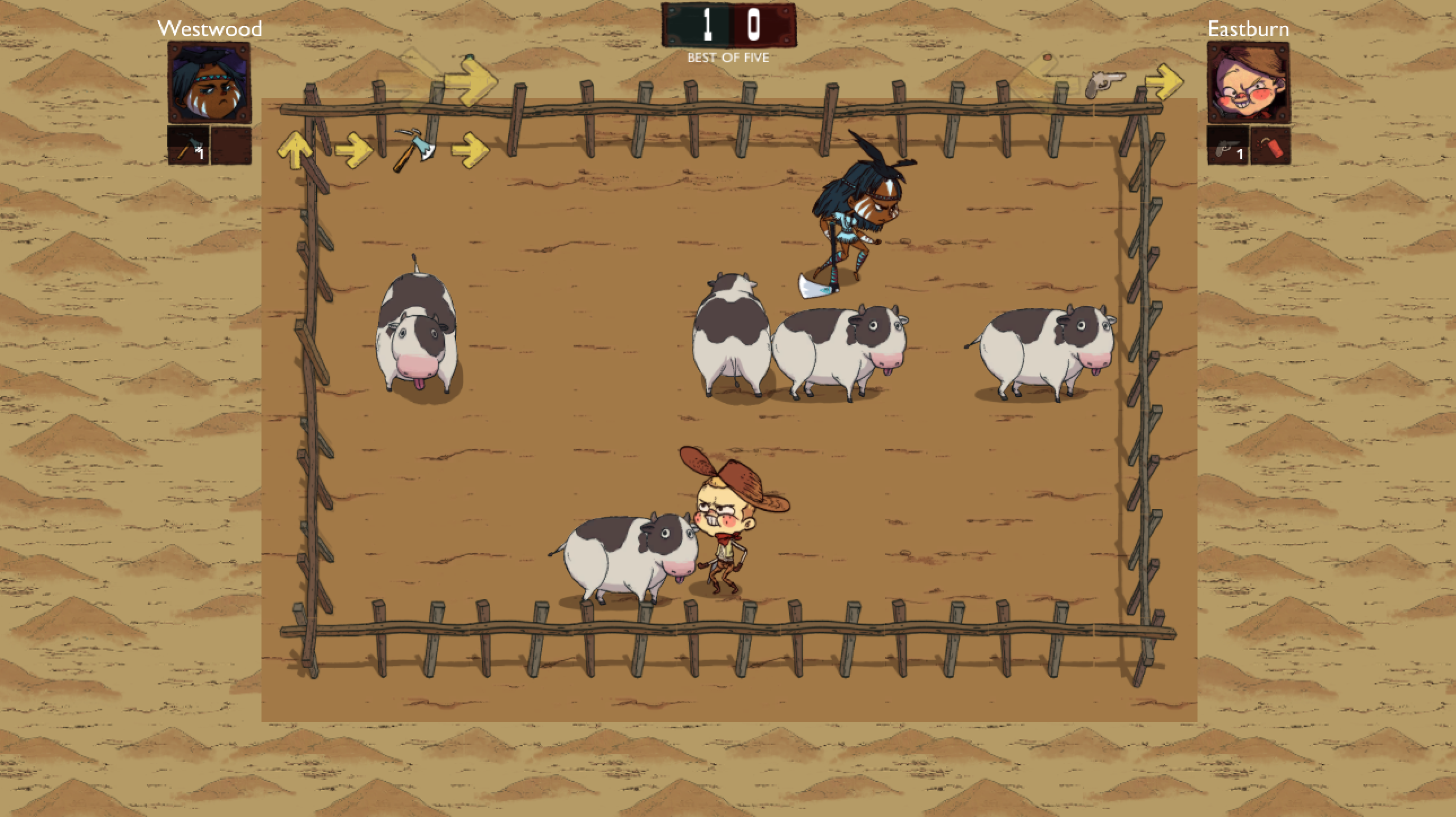 Variety of Arenas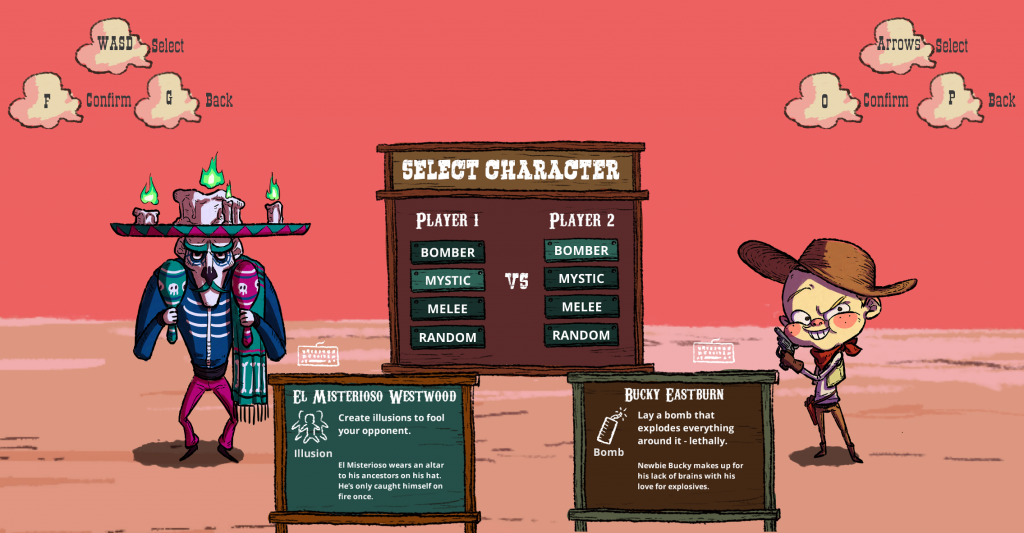 Choose from multiple characters and Arenas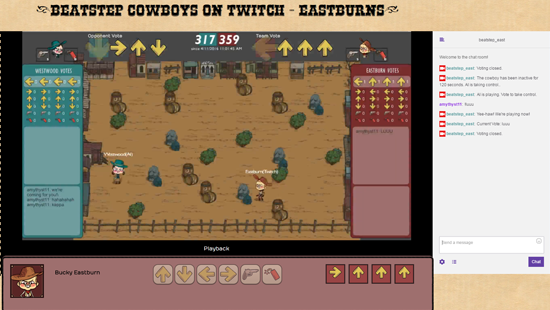 Unique Twitch Channel vs. Channel Mode. Create your own Twitch Plays!
Fast Strategy to a Beat
Beatstep Cowboys is a 2 player game that combines quick real-time strategy, and rhythm-based game play. The result is a competitive game that is easy enough for a little kid to pick up but also provides advanced players the opportunity to stretch the limits of their logical and predictive thinking.
This seems familiar…
Beatstep Cowboys is based on a 2015 Game Jam prototype, which you can  download now and play!
Get  The Beat, the Step and the Cowboys!
What about the new version?
We are aiming for a release of Spring 2017