The Team
Team Members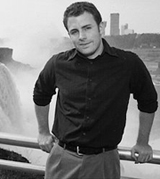 Evan Brown
Artist
Evan is an aspiring young professional in the field of 3D Modeling and Animation.  He is specialized in generating low resolution assets for game engines including texturing, rigging, and animating characters and objects, and has extensive experience with workflows and pipelines for taking assets from 3D packages into engines.  He is currently working as a Digital Artist at Carnegie Mellon University's Entertainment Technology Center where he helps work on different projects.  This semester he is helping the Capital Games team define a kid-friendly cartoon art-style for their game.
Albert Gea
Producer
Albert Gea completed his Bachelor of Arts in Individualized Study at New York University's Gallatin School.  His custom major included courses in the history & philosophy of science, math, programming, motion capture, economics, etc.  While at NYU, exposure to film projects catalyzed his excitement for the microcosm of people and technology that work behind-the-scenes to create entertainment.  That passion has led him to Carnegie Mellon University's Master of Entertainment Technology program where he hopes to develop the skills to become a proficient producer.  He is very excited this semester to be working with the team on Capital Games to find new ways of challanging kids to succeed.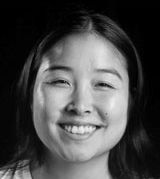 Cintia Higashi
Programmer
Born and raised in Sao Paulo, Brazil, Cintia was early stimulated by her parents to study the Japanese language and Mathematics. Studying Japanese made Cintia a great fan of animes (Japanese cartoons), mangas (Japanese comics) and Japanese pop music. The early emphasis in Math study in an early age helped to develop her logic skills and facilitated her to start in the programming world. Today Cintia is looking to use her programming skills to make some awesome games to make the world a happier place and make the learning process less painful (or just fun!).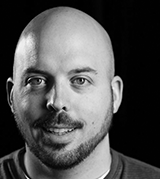 Anthony Hildebrand
Writer & Sound Designer
Anthony graduated from the University of Kansas with a BA in English and History, focusing especially on Science Fiction literature and Ancient East Asian and Medieval European history. Anthony came to the Entertainment Technology Center with an interest in narrative in new media – especially storytelling through games. While pursuing a lifelong goal to become a game designer, he also found an interest in producing.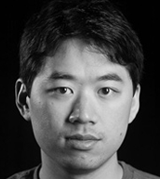 Michael Lee
Programmer
Michael Lee is a game designer/ programmer focused on creating new and exciting games that feel great to play. After studying Computer Science at NC State, he worked as an independent game developer creating games for the web and iOS platforms. As a game developer Michael focuses on creating the best "feeling" experiences for players through input, actions, and responses. At the Entertainment Technology Center he is excited to be working on projects that advance the medium of games and let him hone his skills in game creation, design, and prototyping. He is also a fan of baseball and a dedicated follower of the Seattle Mariners.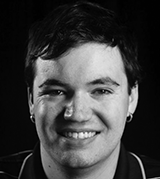 Tim McMullan
Artist
Tim McMullan, fine artist converted digital, draws inspiration primarily from Boccioni, Murakami, Van Gogh, and Monet. Striving for art that is fantastical he has been charmed of late by fractal art and has tried to incorporate the high contrasting colors and luminosity in his work.
In game art he is interested in the design of various monsters of JRPG games, and anime inspired 3D style of characters in games such as Chrono Cross, Sudeki, Enchanted Arms, and Blue Dragon.
With a BS in Digital Media from Marist College, and now pursuing a Masters in Entertainment Technology at Carnegie Mellon University, Tim is now in the 3D art realm with a focus on immersive landscapes and characters for games that visually communicate emotion and backstory.
Advisors
Ruth Comley
Ruth is an alumnus of the Entertainment Technology Center and is now returning to take up a position as a member of the faculty. For more then ten years now, Ruth has been giving students the education that they need to survive in the gaming industry. She has taught 3D computer graphics classes in both the Media Arts and Animation Department and the Game Art and Design department at The Art Institute of Pittsburgh. Ruth is a 'jack-of-all-trades' in modeling, texturing, lighting, animation, and compositing; her focus is teaching others these skills.
Ralph Vituccio
Ralph Vituccio is the Director of Media Development in Communications Design and an Instructor in the Entertainment Technology Center at Carnegie Mellon. He has developed, written, and produced numerous films, videos, CD-ROMs, DVD-ROMs, web sites, and multimedia projects for Carnegie Mellon as well as many corporate and commercial clients. He is also an adjunct faculty at Pittsburgh Filmmakers where he teaches film and video production.