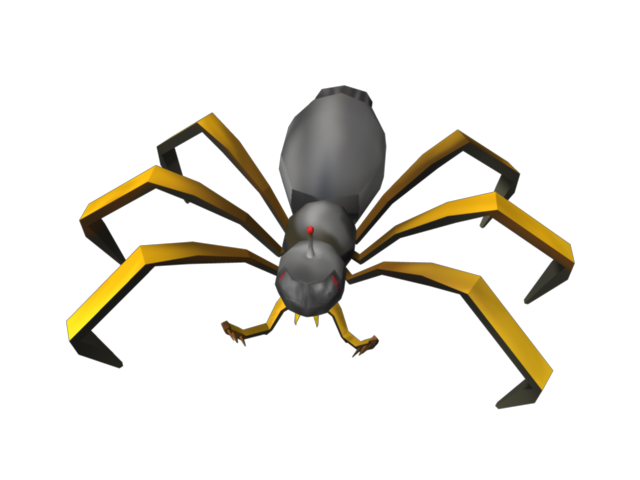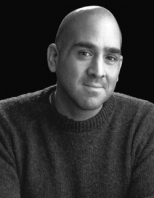 PAUL NAVARRO (PRODUCER /SOUND DESIGNER/COMPOSER)
Once upon a time, Paul was a theater rat. Earning a BA in Theater Arts, he spent long nights learning lines, tweaking sound effects, rewriting his scripts, and finalizing his musical compositions. After many years making his living in the theater, he earned his Master's degree in Education and became a teacher. He taught English and Video Production at the high school level, and then taught Theater Arts and Computer Applications at the college level. But something deep in his heart was calling—a need to express his creativity in new ways and return to the world of entertainment. Now he is the proud author of two middle-grade books and pursuing a Master's of Entertainment Technology at Carnegie Mellon University. Always anxious to jump into creative endeavors, Paul hopes to someday be a writer and producer.
You can visit Paul's website here.
---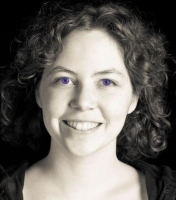 MEGAN JOHNS (DESIGNER / 3-D MODELER)
I come from a background in two disciplines – artistic and technical.
My artistic experience is in modeling and texturing environment art, and I bring that experience to the table in Level Design because it is truly important to me that the level "looks good". It is also important to me that what the player is seeing is a good reflection of the story/goals/design of the game, so when I create a level experience I am looking for what the player sees and how that should make them feel.
My second discipline is technical – I have a history of experience with programming, and as a result I solve problems like a programmer. I am always looking for the "bugs" in the design, and trying to find ways to fix them.
I also have dealt with programming in a level editing environment (both in terms of using the level editors and also in creating level editors). Currently I am on a large team project working with 2K Games and Firaxis Games where I am using the level editing tools for Civilization V to make a map for a mod. My technical skills have come into play with this tool because the level creation is closely linked to the scripting (particularly in the sense of creating randomization within the level). For another class, I am also working on designing a level in Portal 2 to gain experience with designing puzzle levels.
In addition to these projects, I am also working on an independent side project creating a level editing tool as an extension for Unity. Unity has built-in features for creating outdoor environments –a terrain tool, a tree tool, and a water tool – however, Unity does not have built-in tools for indoor environments. My goal for this project is to make a Unity tool that allows the level designer to modify and place indoor prop models to quickly and efficiently set up an indoor environment.
Although I have no formal training in sound design, I have a strong understand of – and appreciation for – how sound plays a role in the immersive experience of a level. I believe that the art and the sound need to support each other, and together both need to support the narrative.
You can visit Megan's webpage here.
---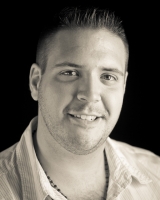 MAT ROBINSON (2-D ARTIST)
Art has always been a relaxation and an outlet for Mat. From the first use of crayons, Mat has always found the world of art and creativity to be a never ending story. Striving to have fun as much as possible, it's the perfect medication. After the realization that art was one of his strongest assets, he learned that 2D texturing and concept art was a perfect match because of his attention to detail and love for technology. Mat attended Bethany College, majoring in Fine Art. As he was finishing up his undergraduate, he realized he wanted to see his creations leave paper and move into a life of their own. Once this idea was melted into his mind, Mat remembered reading "The Last Lecture" numerous times and was amazed by the the idea of having students from different backgrounds working as one team. He knew the ETC at Carnegie Mellon would be the best path for him.
---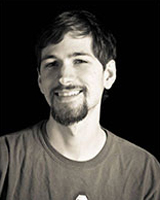 ANDREW ROXBY (PROGRAMMER)
Andy received his Bachelor's degree in Computer Science from Clarion University and is studying at the ETC to peruse a career in video game development. His work at the ETC has given him experience with game design, software engineering, and platform design. After graduation Andy hopes to work in game engine development.
---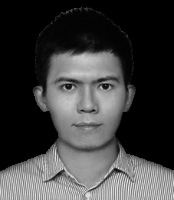 TZU-HSUN LU (PROGRAMMER)
Playing video games has always been Tzu-Hsun Lu's favorite hobby. After received degree in computer science from National Taiwan University, he entered the interdisciplinary program Entertainment Technology Center to pursue further learning. With his professional skills and passion to the video games, he hopes to make contribution to the gaming community and brings joys to gamers around the world.
---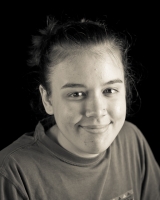 HEATHER MARTIN (PROGRAMMER)
Heather is a programmer who fell in love with video games at the age of 7, when she gripped an N64 controller for the first time. She attended the University of Mary Washington with the intention of becoming a creative writer but became enthralled by the realm of computer science. She spent her undergraduate studies working towards a Bachelor of Computer Science degree; culminating in two independent studies which focused on iOS application development.
Heather is currently a first year student at the ETC main campus in Pittsburgh. She is working toward earning her MET so that she can fulfill her dream of creating games that both entertain and inspire the future generation of game developers.
---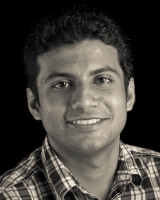 VIJAY PODUVAL (PROGRAMMER)
Vijay hails from Kochi, India and he received his under graduate degree from Amrita Vishwa Vidyapeetham University, Bangalore, majoring in Computer Science. He has two years of work experience as a Systems Engineer at Infosys Limited before joining the ETC as a Fall 2012 graduate. He decided to switch to the entertainment industry because of his love of video games which began with the FIFA '98 soccer video game. The MET program provided him the opportunity to marry his passion for Computer Science and Gaming. He hopes to eventually evolve into a successful game programmer in the entertainment industry. Being an avid sports fan and health enthusiast, he is currently building exercise games in his 2nd semester project for the Telemedicine and Advanced Technology Center (TATRC) of the Armed Forces.
---