Team
Digital Dream Lab is working with Makeshop at Children's Museum of Pittsburgh, where children are provided with a hands-on workshop to learn about making through small projects. Sewing machines, woodworking tools, electronic circuit blocks, various other materials, and amazing facilitators provide children with an exploratory environment that starts with the simple question, "What do you want to make today?"
Our focus this semester is to explore how a digital creation experience can function in the Makeshop. With a current gap and request to bring programming concepts into the process, we have proposed a tangible block interface to teach the basics through a storytelling framework. The physical blocks will represent characters, actions, modifiers, etc. in the digital space, and a projector will provide a window for children to explore and create!
The Makeshop Team(left to right): Anisha Deshmane, Michael Tsai, Hyun-Joo "Joo" Oh, Kevin, Amy, Xing "Star" Xu, Matt Stewart, Ji Yeon "Ariel" Han, Rebecca Grabman, Christian Tsu-Raun, Christina, Rita, Feiran "Vera" Li
Team Digital Dream Lab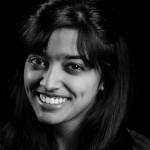 Anisha Deshmane – avdeshmane@gmail.com – Art Director, Experience Design
Anisha was born and raised in sunny California and moved to Boston to earn her B.S. in Art and Design at MIT's Architecture program. Whenever she wasn't at her desk in studio, honing her skills in creating spaces and learning how people interact with their surroundings, Anisha also explored fields ranging through film, theater, anthropology, and programming for computer graphics. She spent most of her free time throughout her undergraduate experience learning film editing, set design, and technical art, fueling her continued exploration of the film industry and animation. This passion for learning and expanding her experiences has only strengthened her goal to work in design for animated films.
Anisha joined the Entertainment Technology Center in the Fall of 2011 to combine both her technical skills and her creative abilities to create worlds that complement and enhance stories, allowing environments to themselves become characters in a story.
Ji Yeon "Ariel" Han – ariel.han87@gmail.com – 3D Artist, , Experience Design
Ariel Jiyeon Han is an adventurous dreamer. Her life always has been surrounded by artists because of her educational background. She went through art specialized middle school and high school, and majored art at Seoul National University. She majored Fine Art and at the same time understood other disciplines of art such as piano, violin, ballet. All of them inspired her a lot to broaden her artistic perspective.
She learned to draw and paint on many different surfaces with different materials, mold various statues with clay and make sculpture. While studying Sculpting at the university, she doubled majored industrial design and engaged on many different projects. She designed futuristic concept vehicle sketches and scaled models for Hyundai Motors, went to Beijing and took a part in a joint project with Tsinghua university to build an experimental space art. After returning to Korea, she did an internship at Mac architect where she drew concept art for a new building.
Recently she has been in pursuit of entertainment technology. She always wanted to make something in digital form, aiming for the entertainment industry. So she made a game for Ipad and she learned that creating interactive media is something that she enjoys. Now at ETC with all her past experience, she is taking a giant leap to become a great artist who can make fun and useful content especially for children in the future.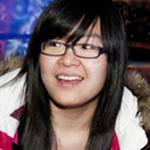 Feiran "Vera" Li – feiranl@andrew.cmu.edu – Lead Programmer
I have been playing video games since I was just able to hold the Joystick. My mother even said that it was game who taught me how to count. It is probably no exaggeration to say that I was born bonded with games.
When I was 10, I was moved by a game named Chinese Paladin , and then I started to wonder that how fancy it could be if I would design my own game!
From then on, I brought game design into my life. I do really like the feeling of being a game designer. It makes me feel like I am the god of my game world. All the players would obey my rules, receive the story I want to tell, and share my laughter or my tears. Yes! My objective is to be an outstanding game designer and programmer.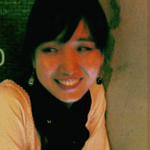 Hyun-Joo Oh – dear.hyunjoo.oh@gmail.com – Lead Experience Design
Hyun-Joo Oh holds a Master of Fine Arts in Media Interaction Design and a Bachelor of Fine Arts in Visual Information Design from Ewha Womans University in Korea. As a creator, she believes good art and design can make people happy, think and act.
With her graphic design and interaction design experience, she is a lead experience designer as well as a 2D artist in the Digital Dream Lab. Her passion is in art and design utilizing digital media especially focused on tangible interaction. Based on diverse interdisciplinary experiences in ETC, she plans to pursue a PhD track to achieve more profound insight as a digital media artist/designer/researcher in this field.

Matt Stewart – stewart.matthaus@gmail.com – Producer
Matt received his Bachelor of Science degree from California Polytechnic State University. His mechanical skills were forged by a foundation in theory, and solidified with collaborative projects and lab work. Embracing a passion for analysis and machining has led to the actualization of projects including a recumbent bicycle and an automated machine.
When searching for ways to further his education, Matt only had to let his childhood inspiration of theme parks lead the way. Having grown up in Southern California, he had a diverse range of venues to draw experience from. He decided to pursue a degree granted by the Entertainment Technology Center that could provide a complimentary skill set to his technical background. Through the interdisciplinary platform at the ETC, he intends to allow his drive towards location based entertainment to fuel his exploration of experiential design.
Michael Tsai – mtsai@tsaimichael.com – Technical Coordinator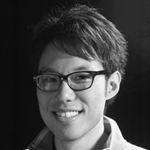 Michael's background is in visual effects for film and animation. He joins Entertainment Technology Center and believes everyone can learn, experience, and enjoy knowledgeable information and story telling by watching television and feature films.
He's looking to learn about user experiences and understanding why do our target audience choose what they choose from this Digital Dream Lab project.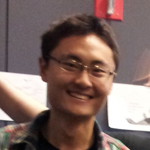 Xing "Star" Xu – xing.xu.cs@gmail.com – Programmer, Experience Design
This is "Star" Xing Xu. In Digital Makeshop project, I act as a programmer and user experience designer.
I love to study and design  the interaction between children and digital media. Thus building a better digital learning and experiencing tool for children.
Advisors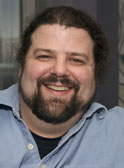 Drew Davidson – drew@andrew.cmu.edu
Drew Davidson is a professor, producer and player of interactive media. His background spans academic, industry and professional worlds and he is interested in stories across texts, comics, games and other media. He is the Director of the Entertainment Technology Center – Pittsburgh at Carnegie Mellon University and the Editor of ETC Press. He completed his Ph.D. in Communication Studies at the University of Texas at Austin. Prior to that, he received a B.A. and M.A. in Communications Studies at the University of North Carolina at Chapel Hill. He chaired Game Art & Design and Interactive Media Design at the Art Institute of Pittsburgh and the Art Institute Online and has taught and researched at several universities. He consults for a variety of companies, institutions and organizations and was a Senior Project Manager in the New Media Division of Holt, Rinehart and Winston. He was also a Project Manager in Learning Services at Sapient, and before that he produced interactive media at HumanCode. He helped create the Sandbox Symposium, an ACM SIGGRAPH conference on video games and served on the IGDA Education SIG. He works with SIGGRAPH on games and interactive media and serves on the ACTlab Steering Committee, and many advisory boards, program committees and jury panels. He founded the Applied Media & Simulation Games Center at Indiana University of Pennsylvania. He is the lead on several MacArthur Digital Media and Learning Initiative grants and has written and edited books, journals, articles and essays on narratives across media, serious games, analyzing gameplay, and cross-media communication.
Chris Klug – gcklug@andrew.cmu.edu
In the beginning, trained as a theatrical lighting designer, Chris Klug worked on Broadway, in regional theater and opera, and toured with various 70\'s rock n\' roll bands. Before joining the ETC faculty, his last game industry job was as Creative Director for EA\'s MMORPG Earth & Beyond. Between then and now, Chris kept the wolves at bay by designing games. Starting his career with Simulations Publications, Inc., in 1981, he assisted with the design of Universe (a sci-fi role playing game), then moved on and designed the 2nd edition of DragonQuest (a fantasy RPG and winner of a Game of the Year Award), Horror Hotel (something\'s lurking in the shadows of an old Victorian guest house) and Damocles Mission (a sci-fi strategy game). While at SPI he edited the role playing section of Ares magazine. When TSR bought SPI in 1982, Chris and the rest of the SPI staff moved on to form Victory Games. There Chris headed up the role playing games division, and designed the James Bond 007 role playing game (a winner of a Game of the Year award as well) and oversaw the entire Bond product line. At Victory Games, Chris designed a half-dozen more titles and was, for a time, Design Director.
After leaving Victory Games, Chris became a freelance computer game designer and has worked for SegaSoft, TSR, Hasbro Interactive, 3W, THQ, Simon and Schuster Interactive, Target Games, h2o Interactive, Gizmo Games, Westwood Studios and GT Interactive. Some of his computer game credits include Star Trek DS9: Dominion Wars, Europa Universalis, Duke Nukem: Time to Kill, Diamond Dreams Baseball, and Aidyn Chronicles: First Mage. For eight years, Chris was Vice President and chief Creative Officer for Diamond Dreams, Inc., a company dedicated to developing and marketing world-class computer sports simulations. For the last three years, Chris has been Creative Director at Cheyenne Mountain Entertainment in Mesa, Arizona, working on Stargate Worlds, an MMO based on the Stargate television franchise. In addition to teaching at the ETC, Chris has taught Interactive Storytelling at the Art Institute of Pittsburgh and the Art Institute in Phoenix. Chris is a member of the Writer's Guild of America West.