This week has been packed with a many important milestones for our team.
We finalized the underlying story of our experience with the results of a paper playtest.
We officially declared the development and direction of our preproduction package for next semester's studio.
We presented our progress so far during faculty walkarounds this week.
Story Development
We realized that in order to make much more significant progress in any sort of efficient manner, we needed to lock down our story. We ironed out two versions of the story, both of which had been a rather loose compilation of ideas until this point.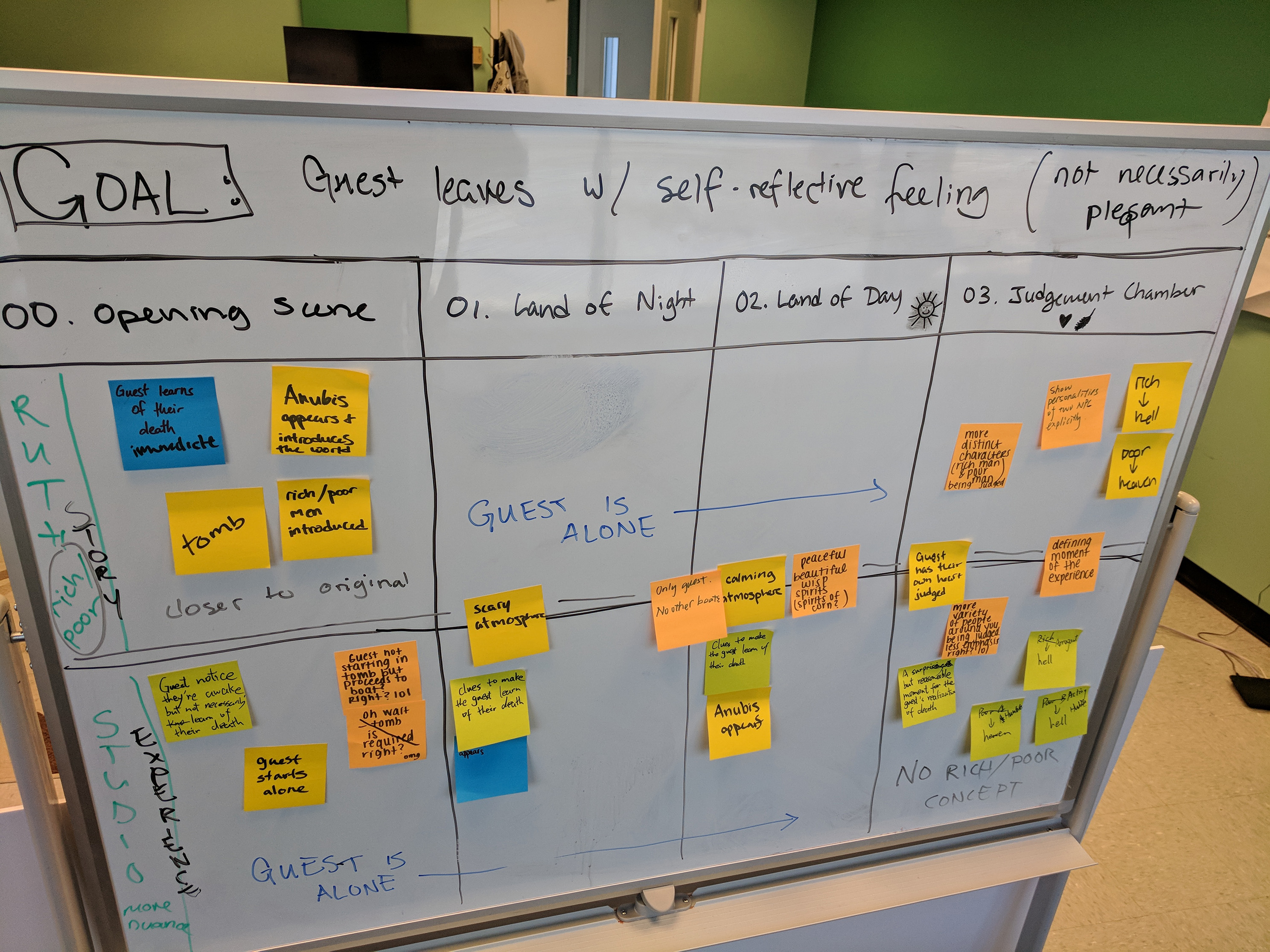 We realized the largest difference between the two stories was whether we wanted our characters to rely on the rich/poor fairytale level archetypes or not.
After we clarified this difference, we conducted a paper playtest to gather data and opinions from our peers about which elements of each story brought them closer to our intended emotional goal for the story; a self-reflective feeling.
Looking at the results of our playtest and the suggestions we had gotten from our playtesters, the final version of our story ended up being somewhere in between. We're looking forward now to building an art style guide and further refining our environments to better reflect the intentions of our finalized story.
Preproduction Package
Over the past couple weeks, the team has been developing a few preproduction pitches based off of various combinations of technology and mythology. The one which was chosen by our faculty advisors is the origin story of the mermaid, Sirena.
We will be developing this story's preproduction package (concept art, preliminary art assets, art direction) for traditional media delivery.  There are exciting technical challenges that we will begin to think about in seeing how this kind of story can be produced for this platform.
Quarters Walkarounds
Over the course of this week, faculty have been visiting project rooms and providing feedback on the progress that teams have made so far.
To prepare for our walkarounds, we spent much of this week organizing and preparing what we had done so far. Each person on the team took a minute to talk about their role in the project, and we worked on making sure that we could clearly present our goals and our progress.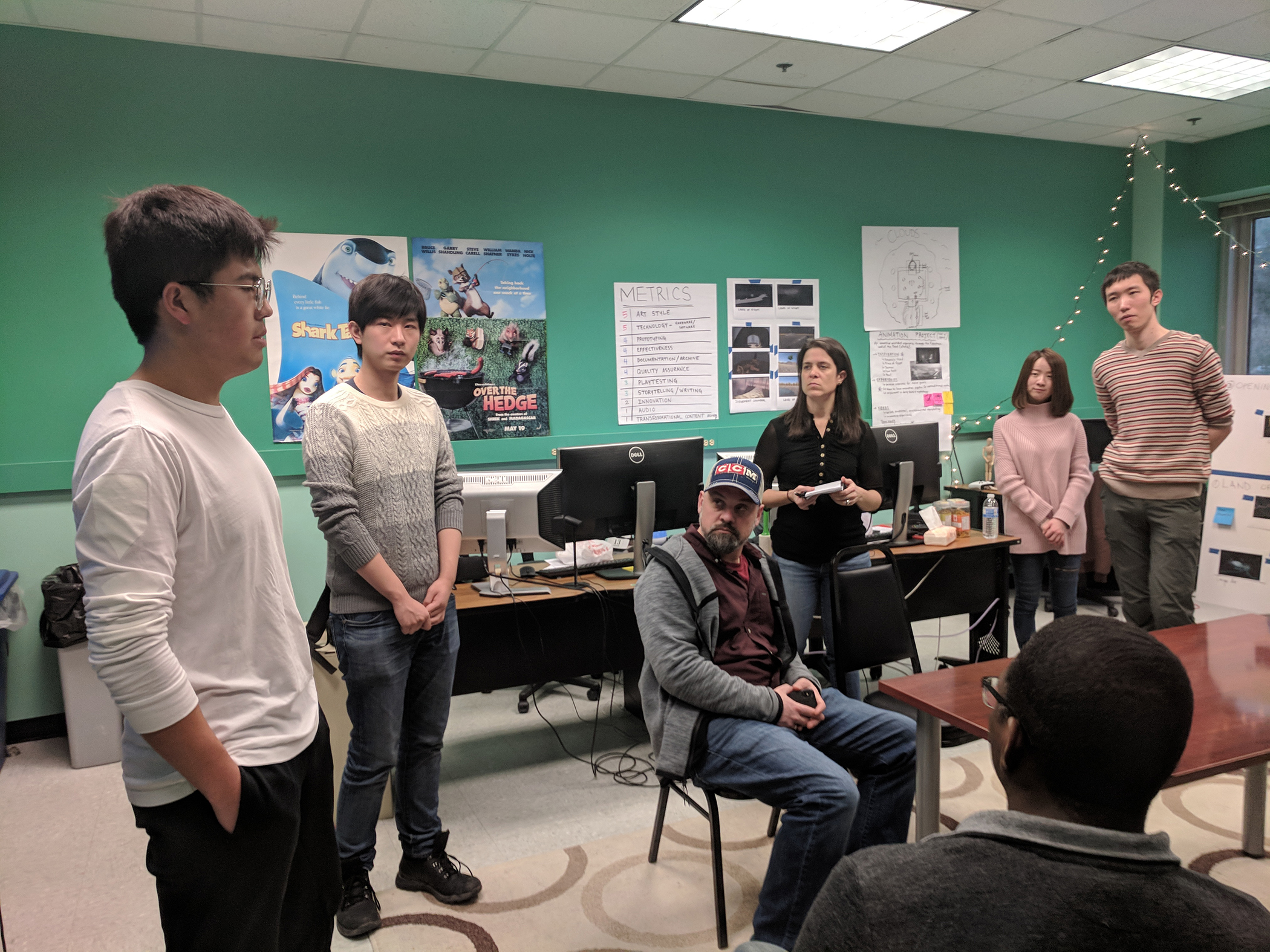 This seemed to go well for us, and we will learn more about how the faculty received our presentations next Monday (2/19).