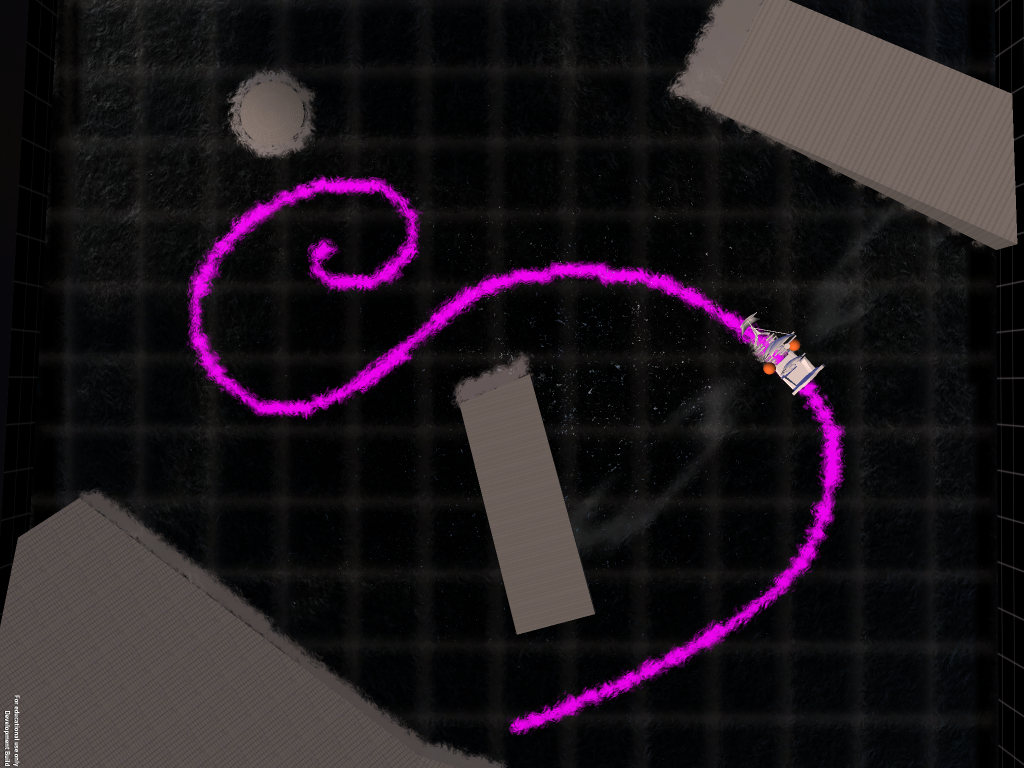 This week, we have made great strides in getting the core features of Rule The Tides up and operational.  The path-making mechanic has been praised by not only a few of our OCCO colleagues and advisors, but also Anthony Daniels who visited the Silicon Valley campus earlier in the week.  Many said that the motion controls were simple to use and were intuitive, and that they have not seen a control scheme like this be implemented in the way have done.
In addition to creating the path-making system, we also developed two different firing mechanisms to see which is more fun to use.  One is a simple point and drag control that allows players to draw a direct path from their ships to their enemies, which would allow for faster, more action-oriented gameplay.  The other system would be more akin to real frigates of the time period by having the player line up parallel with enemies and fire cannonballs from the sides of their ships, which lend itself to a more strategic style of gameplay.  The team conducted a "Demo Day" with the OCCO team, which will now be a biweekly event every Friday, and we received invaluable feedback from this first session.  They pointed us to games with similar mechanics to give us ideas about how to approach the rest of the development process, and offered intriguing features to add once we have our core systems refined, like having the wind and waves affect gameplay.
We look forward to refining our prototype, getting ready for Quarter Presentations, and the future ahead of us.