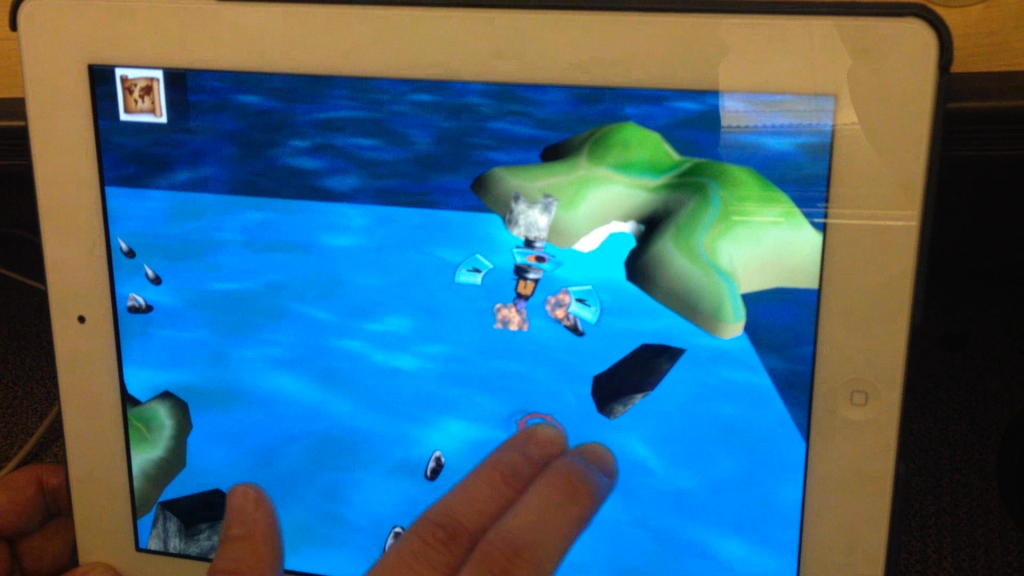 Catch up
With the return of our teammates who were away at the end of last week comes a renewed energy to polish and improve our game.  We gathered together at the beginning of the week to prioritize what needed to get accomplished for our next demo this Friday.  We continued to refine our core mechanics such as our firing and pathing systems.  Our firing mechanisms are now more balanced, as we added cooldown time to the secondary cannon.  While it was fun obliterating the enemies with a massive volley coming from either side of the ship, it was too powerful since it could be reloaded fired instantly.  The other cannonball system only had one cannonball that took time to line up and fire, so many people gravitated towards the secondary weapon.  Since adding the cooldown time, we have greatly improved the balance of the weapons so that playtesters use the different guns in equal amounts.
We added other features to the game, such as new levels, music, and UI design.  After talking to Lily Li, one of our OCCO co-workers who just so happens to be a UX designer, we received valuable feedback about how to make the design of our buttons easier to understand and use.  Our sound designer has begun work on crafting background music for each of the levels, including the redesigned intro level, a new tropical level, and one that takes place in the arctic.
All of these elements came together by the end of the week for our demo to our client.  The OCCO was impressed by the progress we had made since Quarters and they lauded our additions to the game.  They felt that the balance between the two cannon types was certainly better and that the game playing much more smoothly.  They did find the occasional bug, such beginning a level without being able to move, and they did add that there needs to more obstacles outside of the rocks and wreckage.  One member of the OCCO team suggested that we add dynamic challenges, like a whale breaching the water's surface or a kraken that tries to sink your boat.  We took the praise and critiques to heart and will use them for our planning next week.
Our steps for Week 8 is to make a build ready for Halves, which is quickly approaching.  New camera work needs to be integrated so that the players can peak around to see what is coming at them.  We also need to add more models, implement our inventory system, music, and new levels.  We are focusing on trying to sync with the OCCO's server, but it is currently under development, so it will probably be worked on after Halves.  The next week is going to be hectic, but we will turn out a great product at the end of it.