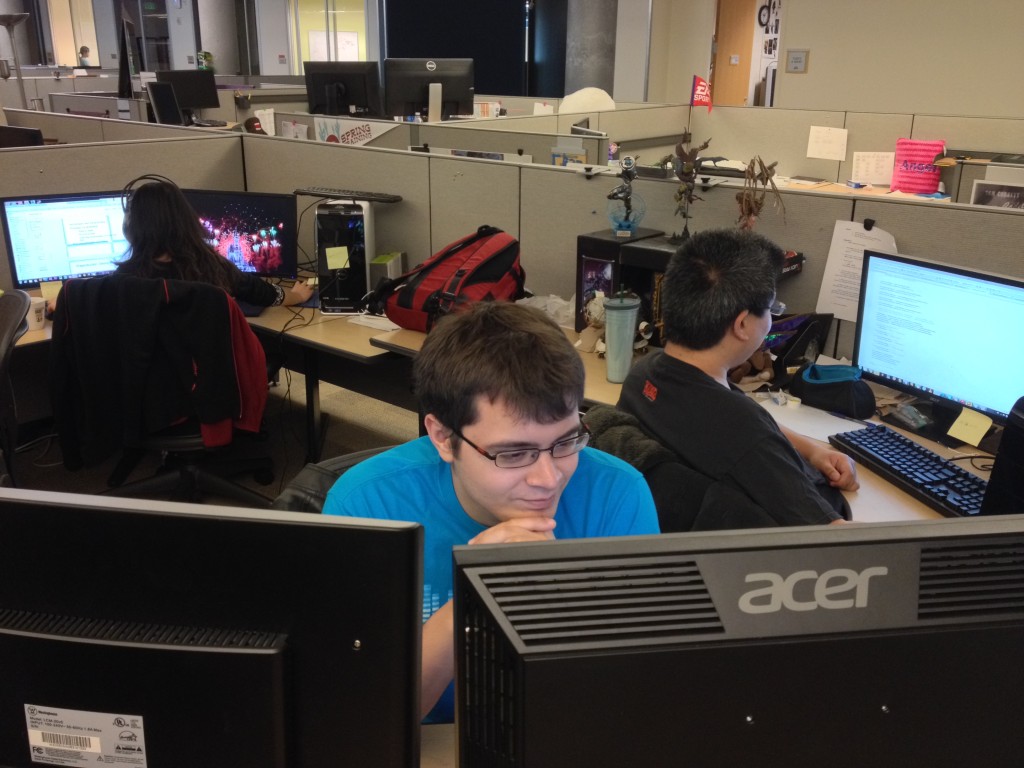 The Second Half Stretch
This week, we have taken all of the feedback from Halves and have come up with an action plan for the four weeks, which will lead us directly to Soft Opening.  We will be feature complete by November 8th, and we will have new levels, songs, artwork, as well as a story and clear objectives for the player to meet and defeat.  We laid out these tasks on Monday so we could focus all week on getting them done as quickly as possible.
The OCCO developed their server to a point that we can now utilize it for our game.  We are now looking into the server in order to best use the technology for the purpose of the project.  We have also broken radio silence and come in contact with the Pittsburgh team, tEAm, so that we can coordinate a little better and develop an achievement system for our players to use so they will have incentives to play our games.  Using the app development tool called TestFlight, we hope to be able to playtest both games and see how well connected our games can be.
As the week came to a close, the entirety of the ETC SV class got onto a bus early Friday morning to go on our field trip to the Monterey Bay Aquarium.  We explored every nook and cranny in the building, observing the various species on display and walking through the multitude of exhibits.  We learned and bonded, and were appreciative of the break from the common work routine.  We will return on Monday reinvigorated and ready to continue refining our product.