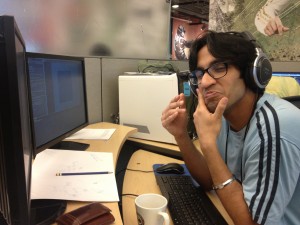 Foundations
During this week, we identified key aspects of Rule The Tides that need to be built as soon as possible, such as the firing mechanism, charting a path for the ship, touch controls, setting up the iPads for testing, 3D ship models, and paper mockups of the game design so we can iterate early and often.  We set up a high level view of the project so we can compare our progress on these components with how long we originally projected the development cycle would take.  As it stands right now, the team is making strides and completing many of the essential tasks so we can start our iterative process.
We took our team photo, as well as finalized our logo, poster, and half-sheet designs.  Some of these promotional pieces require a little additional work, but we are proud to present our fantastic logo!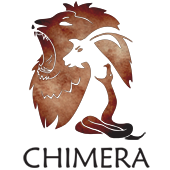 Next Week
By next week, we expect to have a working, albeit rather rough, prototype up and running.  With this, we will have an opportunity to write a story around the central gameplay mechanics, since we will see how they operate in the game.  We have set up times with the OCCO to meet with them twice a week so we can update them on the progress, show what we have completed thus far, and get their feedback.  We will also get started on making regular developer diary videos for the OCCO so that we have additional promotional materials to show to anyone who is interested in our project.  Finally, Anthony Daniels will be arriving next week to hear our project and give us advice.  His critical eye may help us in crafting our narrative and provide the necessary motivation for a person to play through our experience.  This next week promises to be filled with challenges to beat and milestones to meet, but we are certain that we will overcome anything that comes our way.