Team VT Newsletter
(4/23/2012)
For Team VT the final week prior to softs has come to a close. We wrapped up the working phase of our project with immense debugging and project documentation. We have also concluded the work on our promotional material by adding the final working clips to our thirty second and three minute videos that will be added to the website for our online opening on Tuesday, April 24th.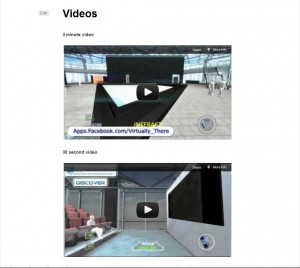 After our play testing the previous weeks we directed our to-do lists toward correcting some of the minor soft spots throughout the simulation. Audio cues, movement and varying load times were the areas we cleaned up the most. We have added more voices to non-player characters throughout the simulation as well as tweaked the audio levels in the tutorial/introduction scene. Some guest testers reported being unable to hear the instructions and therefore the tutorial was uninformative. Understanding the importance of a solid tutorial, a quick correction in the levels and re-recording of the script helped resolve these issues.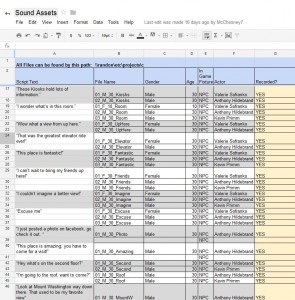 Since the beginning we have been thinking of the future of the High Point Pittsburgh project and the hopefulness that the Virtually There idea will continue to grow at the hands of new team members. To do our part in preparing for this hand off we have documented all aspects of the project to help streamline this process. We have created naming conventions for all sound clips and art assets that are sorted in an organized Unity project file. Any information pertaining to an asset will be in a spreadsheet holding all relative information. All paperwork and written documents are also included that recap our agendas, meeting notes, newsletters and client requests.
Our videos will be available online as well as distributed for promotional means. Our project is designed to raise awareness and interest in this ongoing investigation and our videos are meant to entice potential guests to come and visit the simulation and learn a little more about what High Point Pittsburgh can become. Content includes interviews with team members as well as words from our Client, Dave Bear, who is one of the most passionate individuals I've had the pleasure of working with.
During soft opening Team VT will be inviting the faculty and staff into our project room to have them sit down and experience what Virtually There – High Point Pittsburgh has become. Along with watching our videos they will evaluate the work that has been done since our last presentation five weeks ago. On Tuesday our websites will be broadcast to the ETC nation including many alumni and current industry professionals to get a feeling for the work we have completed. During these two days we will be graded on cohesiveness of our website in explaining our project from start to finish as well as pure documentation to back up the simulation that has been created.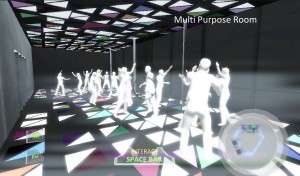 For the next two weeks until final presentations Team VT will be having a marketing sweep and promoting our simulation at a number of different venues. First, the Steinbrenner Institute Environmental Expo will host our group and allow for guests to tour the simulation as we had out our halves sheets and gain interest. Following the expo the ETC will be hosting a media day for Team VT in the Randy Pausch Interdisciplinary Studio (RPIS) in which media outlets, those who have covered us previously and those who have yet to get a story, will be invited to sit down, ask questions and explore the simulation with the makers on hand to field any questions they may have. Later that next week we have a tentative showing at the STUDIO for Creative Inquiry scheduled to demonstrate the project for the group of supporters closest to the project.
Team VT would like the thank the many individuals who have contributed so much in so many different ways to make this project become a reality and hopefully gather a new group of followers to the High Point Pittsburgh Investigation. From the students, staff and faculty at the ETC to members of the STUDIO on main campus, our partners at the School of Architecture on main campus to Paul Heckbert with Gigapan and the unknown play testers ; we thank you all.