Hi everyone! Welcome to week 13 of our project. This will be a really short week for us considering the upcoming thanksgiving break. We have a few things planned for the two working days that we have before the team disappears for the holidays!
Playtests Week 13:
So on Tuesday we had  be having a few faculty members visit us and playtest some of our post-halves experiences, specifically –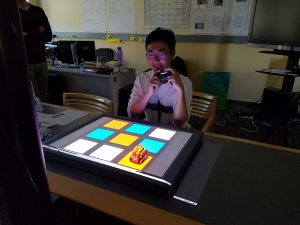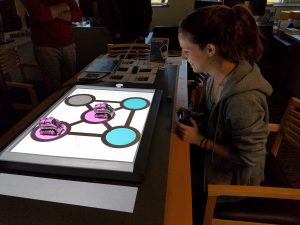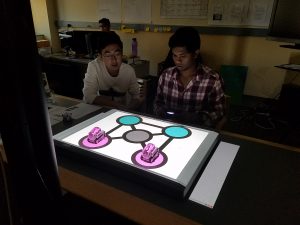 Story Experience – Dating Cozmo
Unreal Integration – Treasure hunt
Playtest feedback: 
We had a playtest previous week's Friday 11/18, where we had students and faculty visit our project test our games and provide us valuable feedback. This week we worked on that feedback and had another playtest to test if the changes worked.
Story Game – That feedback was mostly targeted toward the story game and how we can make it more appealing by having Cozmo play certain emotions and tweak the dialogue trees to be more balanced. Second piece of feedback was to make Cozmo a bit more cheesy and flirty and have him do things in the physical space to draw the guests attention to him after intervals, and to keep a nice flow between dialogue and Cozmo's actions. We worked with our writers and made the dialogue tree consistent, and worked toward having a bit of a buildup for Cozmo.
Overall – We released that using a PS4 controller though was an interesting interaction, still could be tweaked further for Tapatan. We will be implementing a grid based system to let the players move the block to select and deselect any block on the board. This form of interaction will be in addition to the existing input.
Week 12 and 13 were really crucial for us, we aimed to finish our development and be ready to playtest a week before Soft Opening at the ETC. We achieved this and had two playtest and also iterated the experiences based on the feedback we received.
Thanks for tuning in, do drop by next week for an update for our Softs and to find out on how we plan to finish the semester!