Team Illusions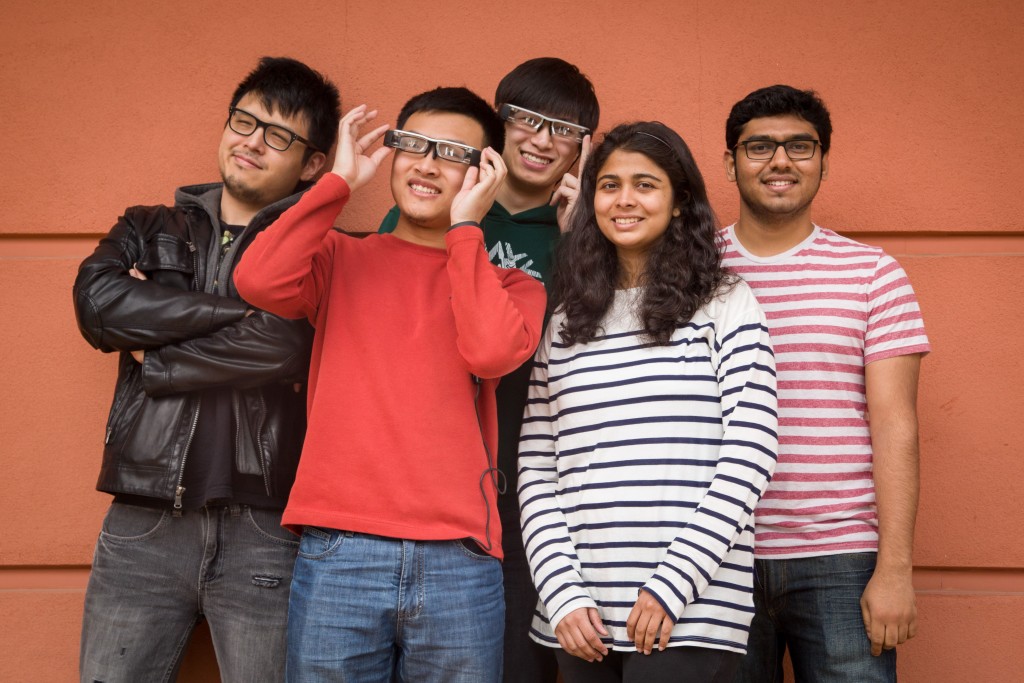 Team Illusions is creating a fun, easy to learn augmented reality game.
A handful of companies that make glasses are capable of superimposing 3D objects into the real world in a convincing manner but Epson's Moverio BT-200 glasses give such an experience to the players at its best. We are thus, taking advantage of this new technology and trying our best to push its boundaries to a new level.
It is an Augmented Reality experience rather than a Virtual Reality experience that will encourage the players to interact with the real world rather than just with floating screens in-front of them. The game will be able to be played at different locations.
We are making a two player competitive tower defense game which allows you to use head motion to grab minions and then attack your enemy in a 3D space.