The team wanted to create a game-like interactive experience inside the user journey to make it more engaging and attractive. After meeting with clients, the team decided to go with a map-based exploration experience (instead of a "game"), which requires less skill and can clearly convey BGEA's vision.

Besides, the team also determined the whole structure of the website: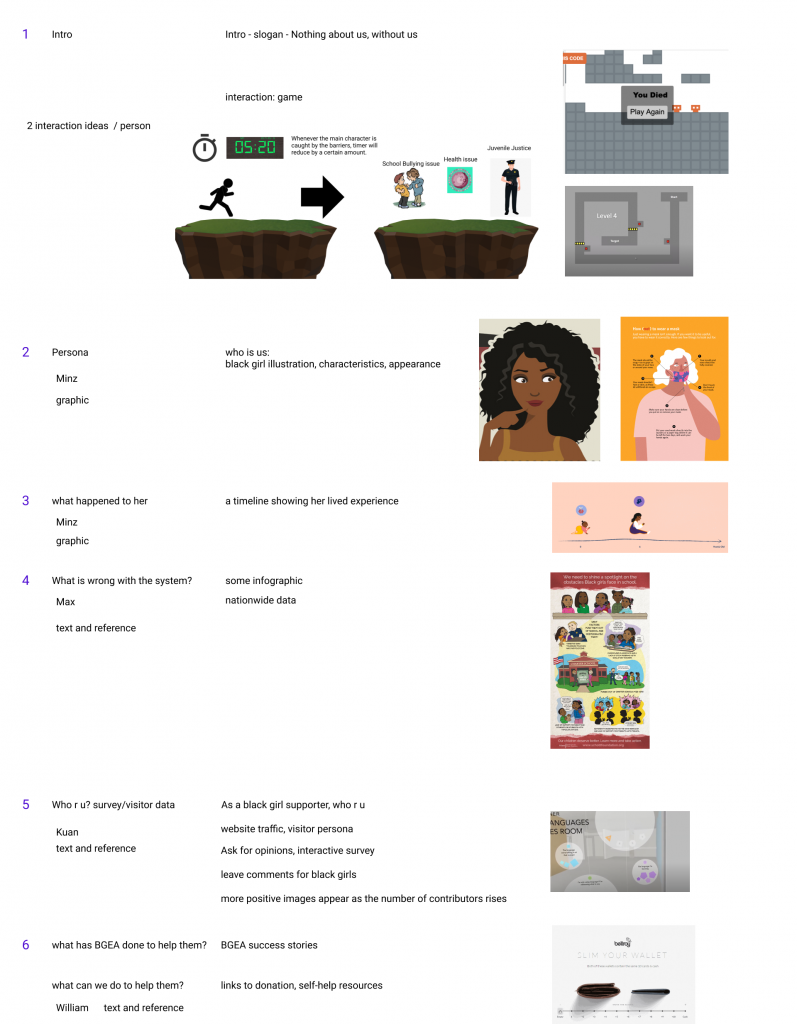 The user experience will start with a slogan: "Nothing about us, without us". After that, users will directly go to the interactive experience to explore, in which they will realize that this website is about black girls' equity. As they scroll down to other sections, they will learn more about the current situation and how they can contribute. The whole journey will raise people's awareness and educate them about the current situation faced by black girls.