About Us
The Project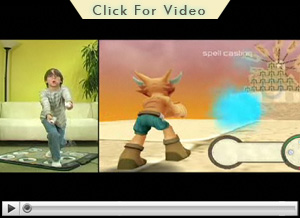 The Winds of Orbis is the first action-adventure video game to combine the Nintendo Wii Remote and Nunchuk with a Floor Pad to craft a revolutionary new active gaming experience. The project is student-pitched by a group of graduate students from the Carnegie Mellon University Entertainment Technology Center and has been underway since the spring of 2008.
Step into the shoes of an onscreen hero and battle ferocious enemies, avoid obstacles, climb amongst the floating islands in the sky and rediscover the power of your ancestors. The world is at your feet... can you save it?
Some quick links...
WTAE news story, Gamasutra article, Images, Gameplay
News
March 31, 2009
Cliff Bleszinski plays Orbis!!!
During a pitch to an unrelated publisher on the IGF show floor, Cliff Bleszinski, formerly known as CliffyB, wandered up and asked if anyone was playing Winds of Orbis. He then hopped on and started to play.
While Cliff is known for developing more mature games like Gears of War and Unreal Tournament, he is also a huge fan of Nintendo. After a few minutes playing Orbis, he requested a feature to hit blocks underneath and continually get coins out of them... like Mario Brothers.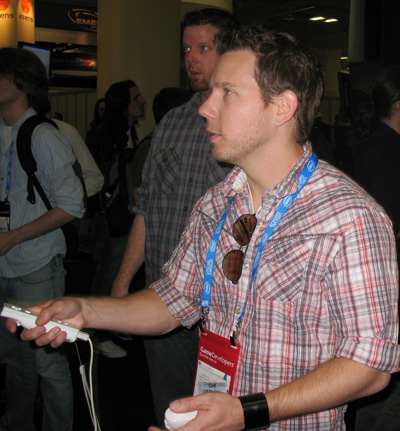 Posted By: Ryan
March 31, 2009
Orbis at IGF Awards
A few months back, Winds of Orbis made it into the Independent Games Festival student showcase. This meant we were in the running (one of ten) to win the IGF student game of the year.
Last week at GDC, we were in VIP seats the IGF and Game Developer's Choice awards. While we did not win student game of the year, it was still an amazing and humbling experience to be sitting amongst our idols: Peter Molyneaux, Hideo Kojima, Tim Schaffer, and the countless others that inspired us to make video games.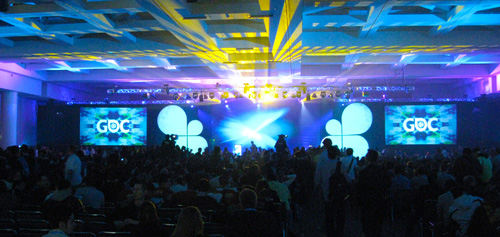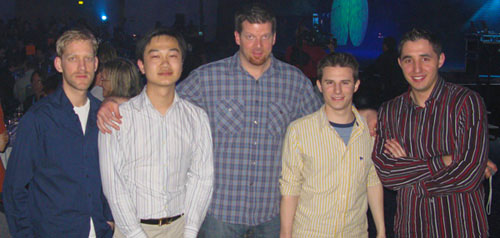 Posted By: Ryan
March 31, 2009
GDC / IGF goodness
The Winds of Orbis team just spent a week in San Francisco at GDC. We were invited to be a part of the Independent Games Festival and given a booth to show off our game.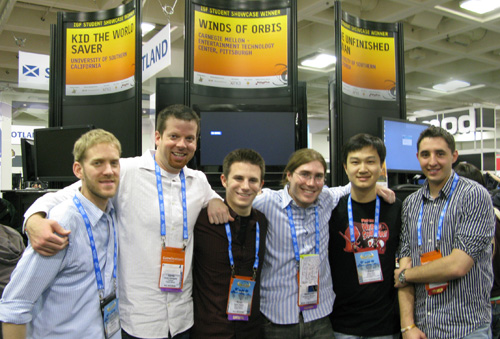 Aside from lots of meetings set up by our amazing agent, Jenna, team members talked about Orbis to conference-goers. Bard and Zikun presented a post-mortem of our game in a talk featuring several IGF student showcase winners. Seth was also a speaker at the Serious Games Summit.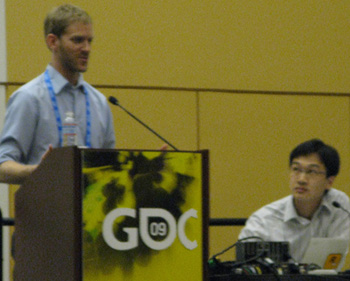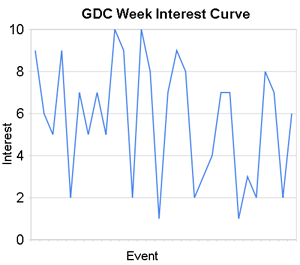 Posted By: Ryan
February 11, 2009
Gameplay Section Updated
We added loads of videos for our latest interactions in our gameplay section.
Posted By: Ryan
January 21, 2009
Orbis is an IGF Student Showcase Winner!!!
A month ago we submitted The Winds of Orbis to The Independent Games Festival's Student Showcase. Out of 145 entries, 10 were chosen as IGF Student Showcase Winners. Orbis and the others will be exhibited at the IGF Pavilion at this year's Game Developers Conference in San Francisco.
As a Student Showcase Winner, Orbis is entered to win the 2009 Best Student Game Award at IGF.

Posted By: Ryan
December 9, 2008
Orbis in Japan!
The ETC gave us an incredible opportunity to travel overseas to Japan to present at a Robotics & Technology Conference. It was encouraging to see the reception from another culture (and how playable it was despite a language barrier). Also, we've never seen so many business suits work their way through Orbis... Thanks to the ETC for this great event!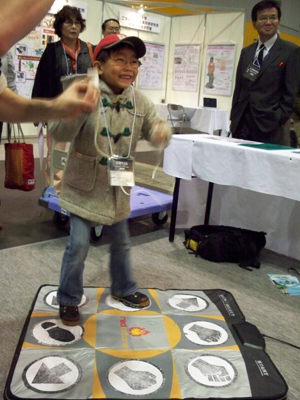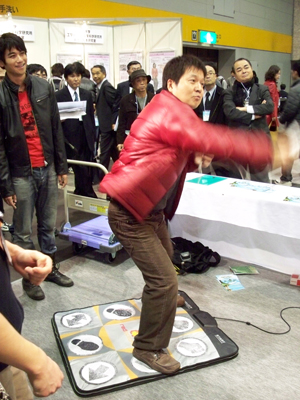 Posted By: Garth
November 13, 2008
Michael Keaton plays Active Adventure!
Holy Winds of Orbis, Batman... Pittsburgh's own Michael Keaton stopped by today and played Active Adventure. Batman threw a few punches around in the world of Orbis as Knil... and exchanged a few words with Bellator.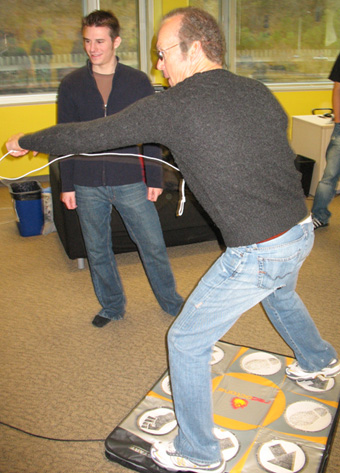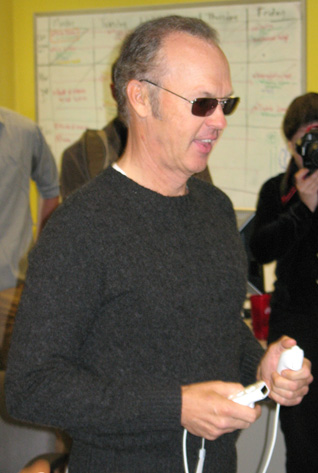 Posted By: Ryan
October 29, 2008
Homecoming extravaganza!
Busy, busy, busy... As the lack of updates indicate! Here's a recap: This past weekend, we were invited to demo 'Orbis' at Carnegie Mellon's Homecoming festivities, Thursday through Saturday. We also had an exhibit in the 'KidZone'... Needless to say, we had some awesome improptu playtesting opportunities. Highlights? A five-year old girl playing through the entire 20-minute demo, and Scotty the Mascot's size 25s attempting to step into K'nil's shoes!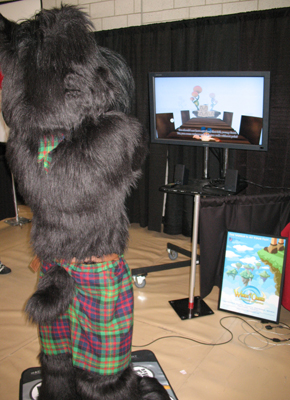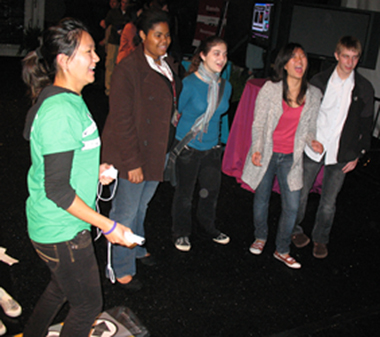 Posted By: Garth
October 29, 2008
Professional Testing at GW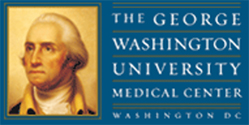 A few weeks ago, we traveled down to the nation's capital to meet with Todd Miller and his team in George Washington's Exercise Science division. Todd had some great ideas to not only test 'Orbis' against the likes of 'Dance Dance Revolution', but to explore what motivates the children to choose physical activity as they progress through the world. We're excited to work with Todd and his team!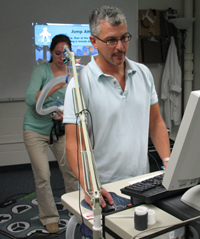 Posted By: Garth
September 22, 2008
Gameplay Section Updated
The gameplay section now shows videos of the interactions. Here is the gameplay.
Posted By: Ryan
September 16, 2008
Support Active-Adventure on Pittsburgh Innovates!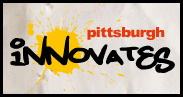 The Winds of Orbis; An Active Adventure is entered in the Pittsburgh Innovation Contest. The contest features several innovative technologies being developed in Pittsburgh and you are the judge!
Help us out and vote for us so we can spread the Active-Adventure genre. You can vote once every day until the contest is over. Here is the link.
Posted By: Ryan
August 26, 2008
Active-Adventure in Game Informer!

What a way to kickoff Active-Adventure: Semester II... If you're out and about, be sure to pick up the September '08 copy of Game Informer (Batman or Joker grace the cover). We were lucky enough to be able to share our team philosophy on how we think we are evolving the active gaming genre. Thanks to GI for the opportunity!
Keep checking back for additional updates. We have some changes planned for the website!
Posted By: Garth
June 27, 2008
Active Adventure on KDKA

Today KDKA aired a story about Active Adventure. The video can be found online here.
Posted By: Ryan
June 19, 2008
Active Adventure Postmortem on Game Career Guide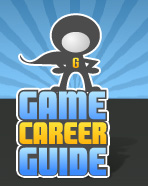 Seth Sivak, one of Active Adventure's programmers, recently wrote a postmortem on The Winds of Orbis: An Active Adventure and got it published on Game Career Guide. For those who may be unfamiliar with this term, a postmortem is an analysis of the process used to create a video game, evaluating what went right and what went wrong. The article is available here.
Posted By: Ryan