Week 1 – Meet & Greet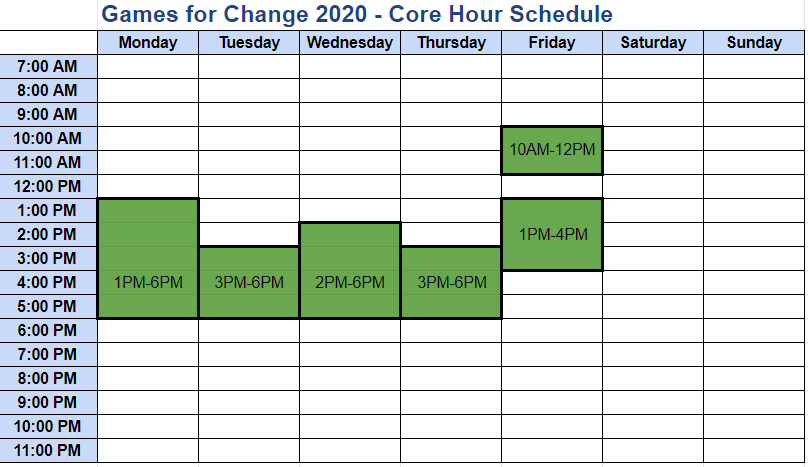 Hello everyone! We're DTOX – the Spring 2020 Games for Change project at CMU's Entertainment Technology Center. We are creating a transformational experience that will explore online toxicity along with its potential solutions to foster positive online communities. We hope to showcase our work this July at the Games for Change Festival in New York.
Everything kicked off rather smoothly week one. It was all about meeting each other, getting a handle on the project, and learning about online toxicity.
Getting to Know the Team
A big accomplishment week one was the team meeting the team. We spent some time getting to know one another's likes and dislikes as well as our professional goals and interests, especially as they relate to our project's subject of transformational games. During this time, we also decided on Dtox as our name.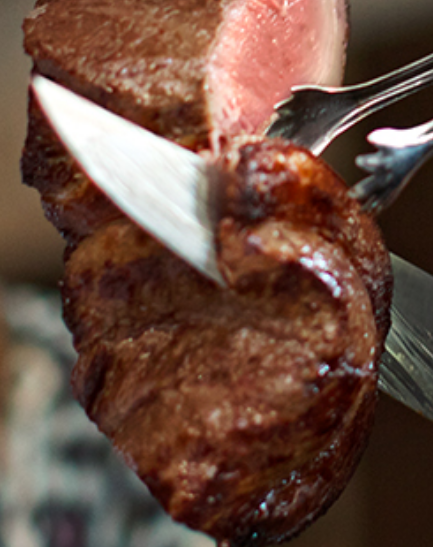 We even got to take advantage of Pittsburgh's restaurant week and grab a nice cheap dinner at Fogo de Chão!
Scheduling Our Time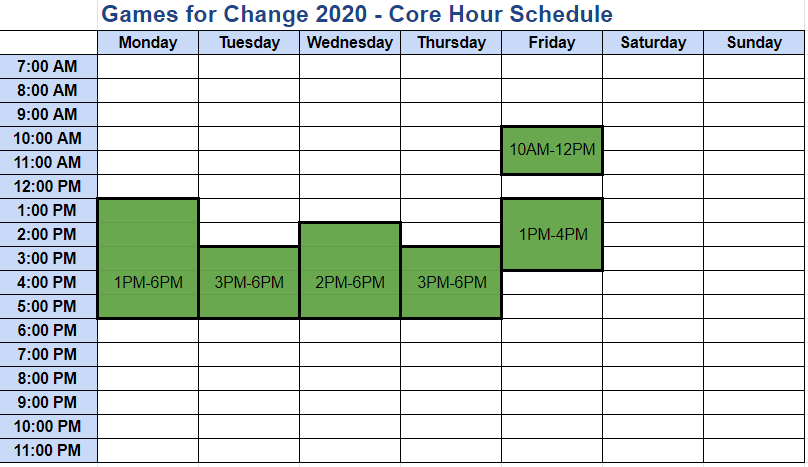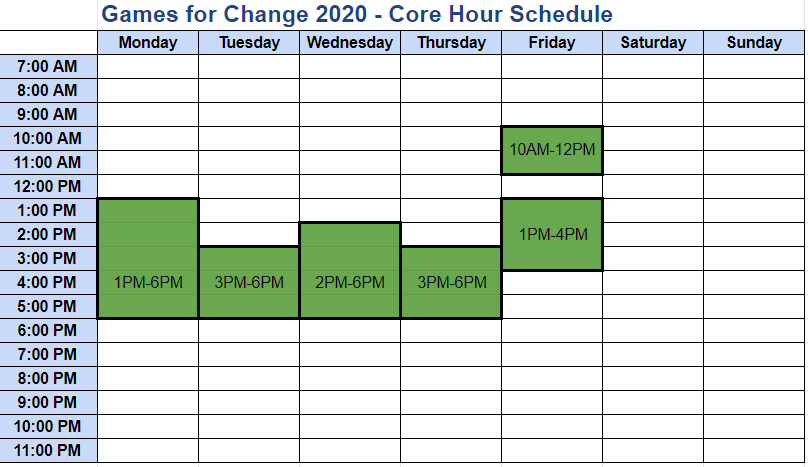 We were able to schedule our core hours to end at 6 most days, 4 on Fridays. This is a must because we all have classes in the mornings, but thank goodness we can still leave at a relatively sane hour. We put up a calendar on the wall to keep our dates straight as well.
Meeting the Advisors
Our advisors are Brenda Harger and Dave Culyba. They met with us early in the week to give a general overview of Games for Change projects at the ETC and how they envision this project going. We scheduled our weekly meetings to occur each Monday at 1:30 pm.
Meeting the Client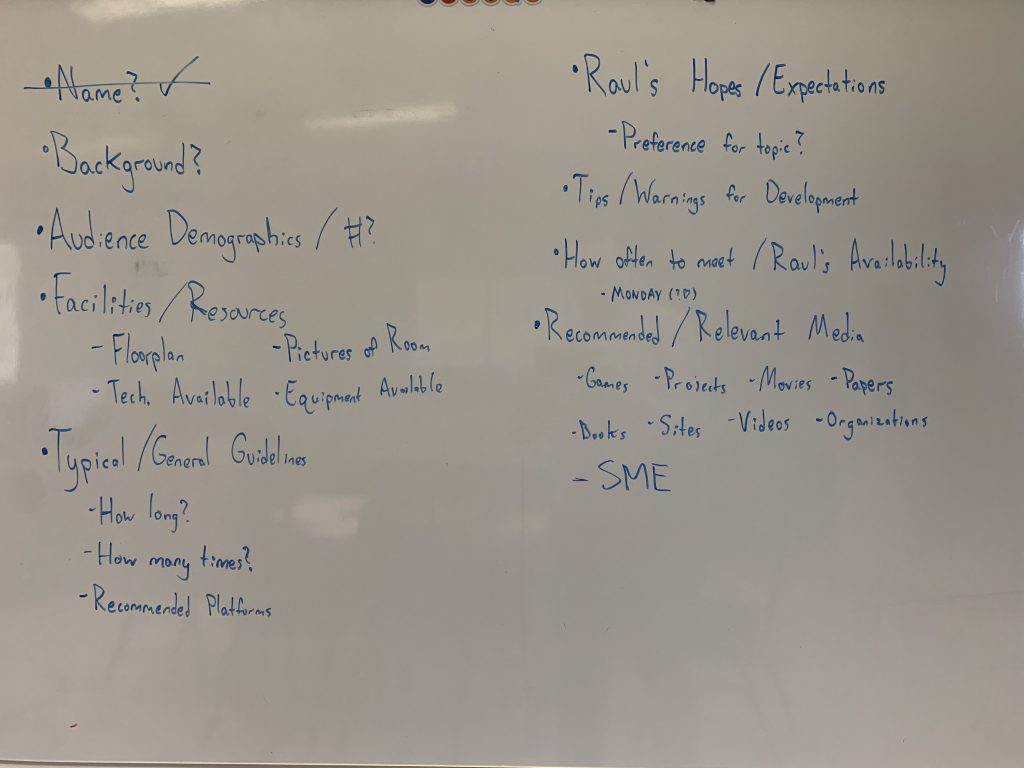 We met our client from Games for Change – Raul. He is enthusiastic about the project and working with the team. We had discussed before the meeting what questions we had for him to ensure that we didn't leave the meeting lost. He let us know that he will provide guidance and opinions as we need them, but will be mostly hands-off, creatively-speaking. We plan to meet with Raul weekly on Mondays at 2:00 pm.
Research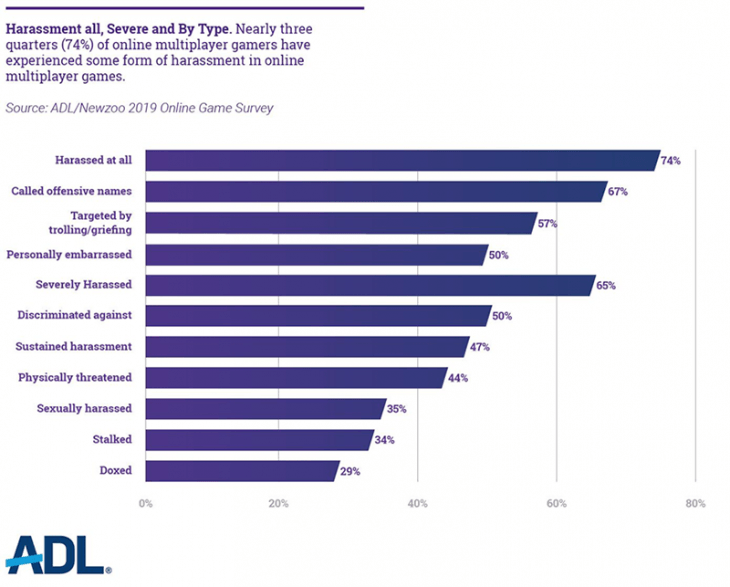 Most of our work in the first week was on researching online toxicity. Raul provided us with a few resources right off the bat, which helped kickstart our understanding of the space. Particularly helpful to us was the Good Play Keynote on conflict mitigation between middle-schoolers in online games by Katie Salen and the Free to Play survey report on online harassment in games by the Anti-Defamation League. Along with those we did our own research that included finding interesting talks such as Dispelling Common Player Behavior Myths and The Science Behind Shaping Player Behavior in Online Games, as well as playing some previous Games for Change games.