On the first week of the team travelled to Detroit to meet our clients in person and to tour a General Motors final assembly facility.  This was an insightful visit and gave us all our first exposure to the industrial manufacturing process.
The morning of the first day was mostly consumed by a tour of GM's Flint Truck Assembly complex in Flint, MI, where they build GMT900 based trucks, specifically the Chevy Silverado and GMC Sierra.  We witnessed the full assembly process from the computerized welding and assembly of the truck's cab to the vehicles rolling off the line under their own power.  The steps in between were equally fascinating as we studied the logistics that are required to ensure every assembled vehicle is built to specification.  In addition, because they are able to build any configuration of vehicle in any order, all components must be prearranged and in the right place at the right time.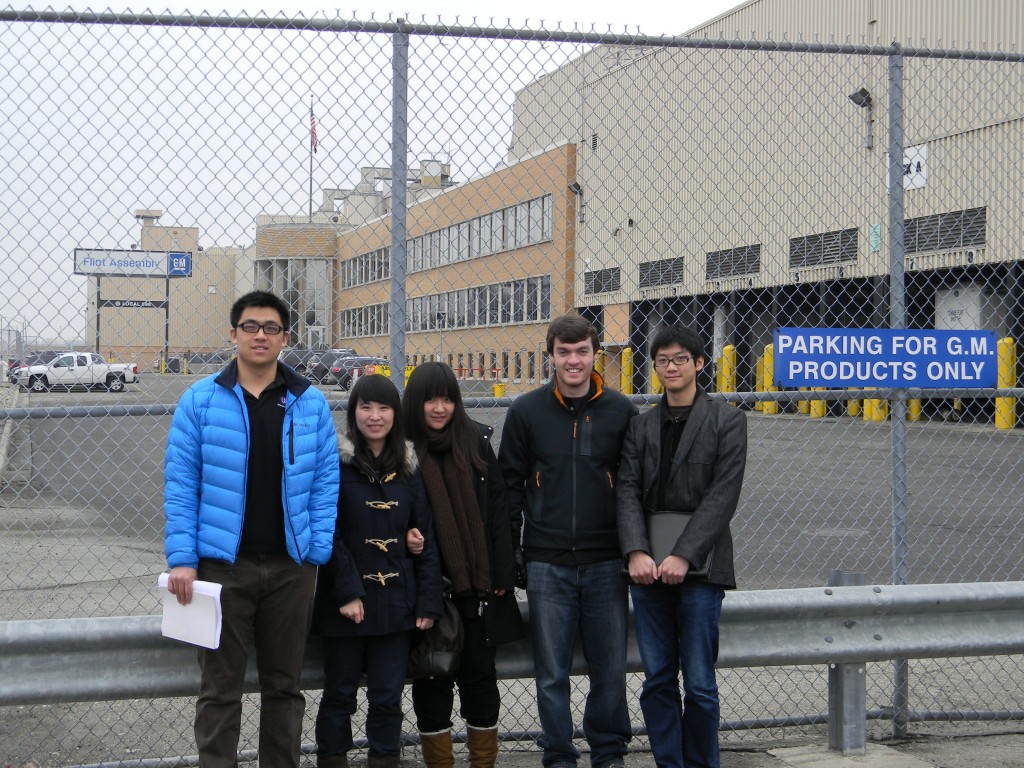 After this tour we went to GM's Technical Center in Warren, MI, to meet with our clients and determine what their needs were.  This was a lengthy discussion as we went over the success and failures of last semester's project along with some of their new goals for Factomo.  While we did not necessarily leave with a completely clear idea of the final product, it did serve the important purpose of showing our client what we were capable of and what we envisioned for this project, which has allowed us to move forward and come to agreements and compromises with our client.
That evening we had to fill up some time so we travelled to The Palace in Auburn Hills, MI, where we went to a Detroit Pistons game (they won).  It turned out to be 90s night and Vanilla Ice performed.  Albert was also found carrying a women's purse.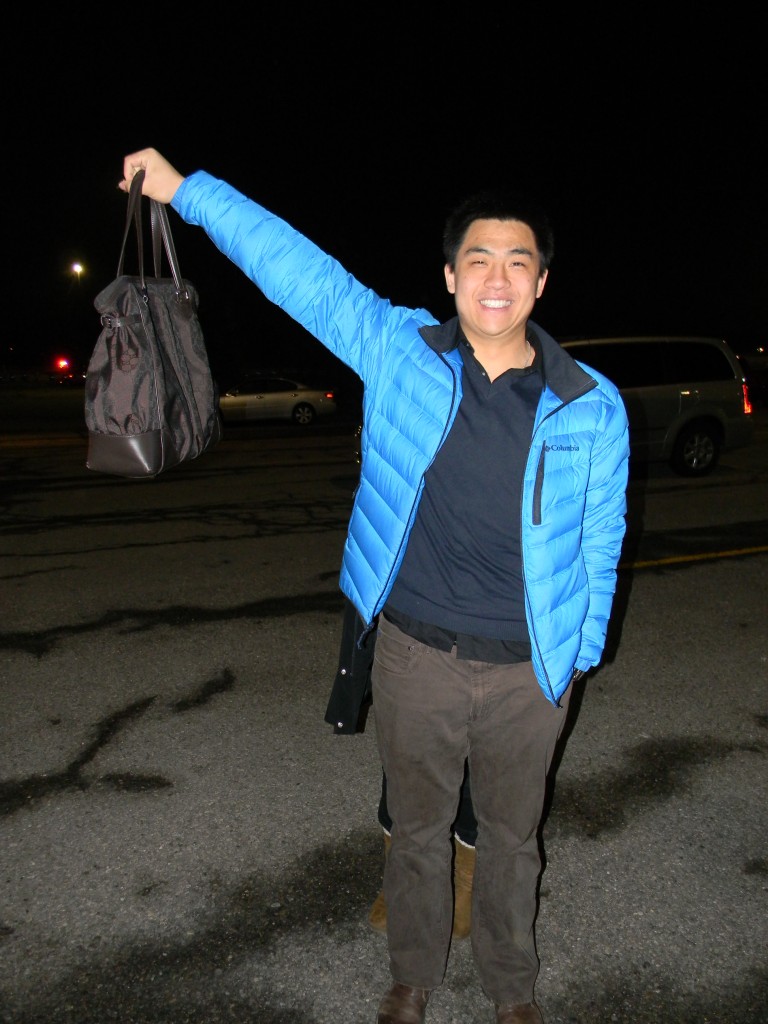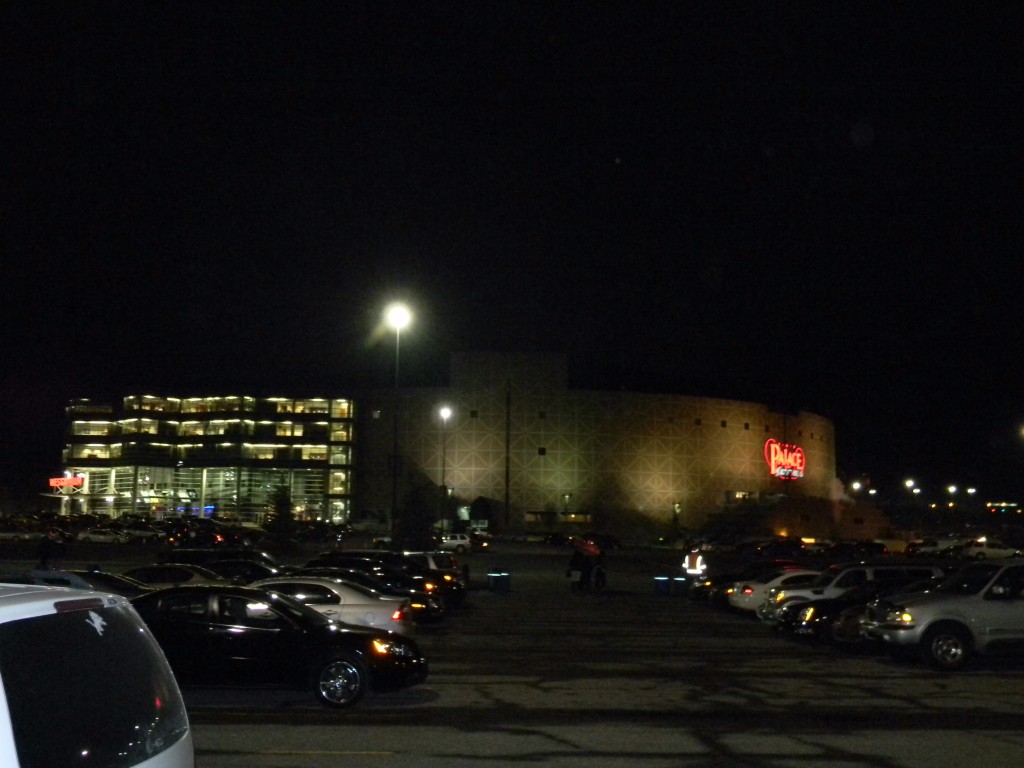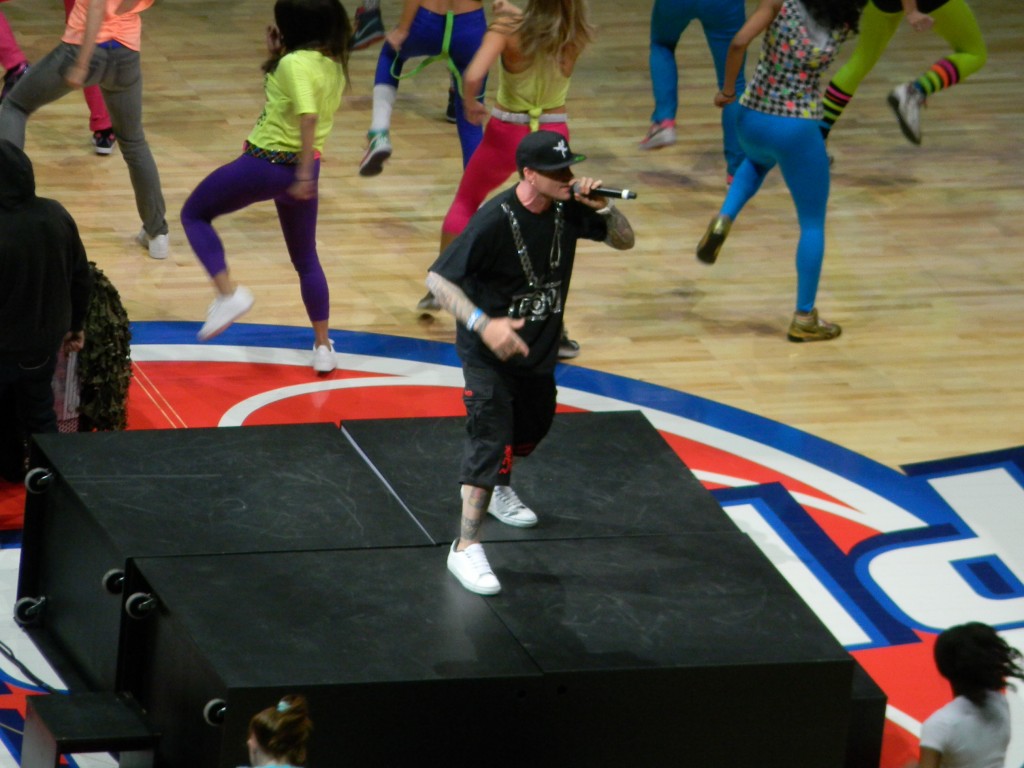 The next day, before heading back for home, we went for a drive through downtown Detroit.  We passed by GM's world headquarters at the Renaissance Center in addition to stopping by Ford Field and Comerica Park.