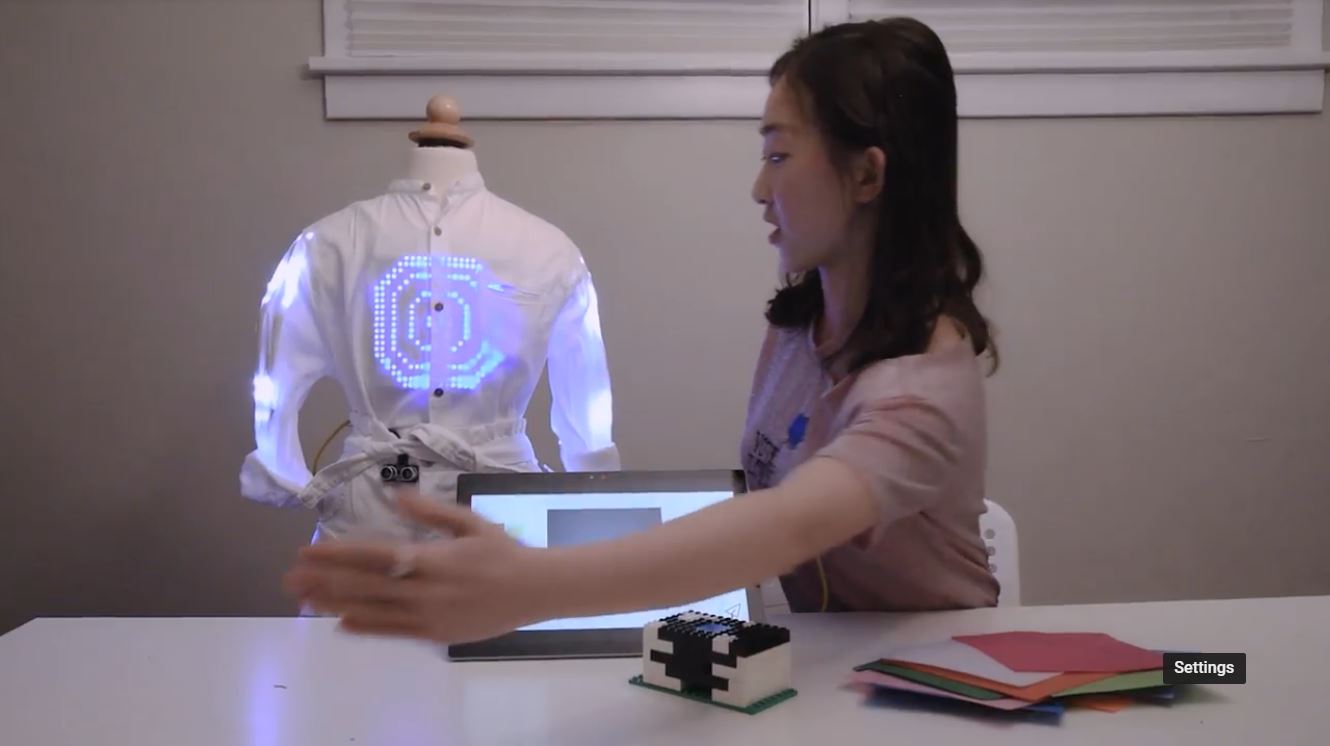 Collarborating with Children's Museum of Pittsburgh & MuseumLab to create an interactive fashion exhibition in 2020 summer;
Providing visitors the opportunity to play with wearable technologies that trigger communication between LED lights when they interact within the environment;
Handing off the guide and documentation for physical installation and technical support.
WHAT THIS EXHIBITION IS ABOUT?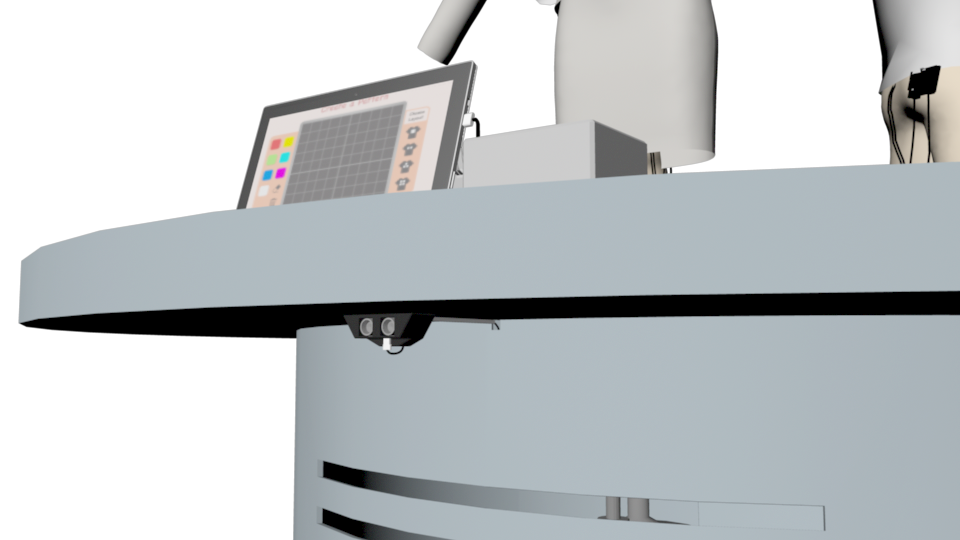 Create a Pattern
Guests may use the external tablet to customize their own patterns. This feature allows the guests to use their fingers to draw any pixel art that wants to have on the cloth and presents their design with LED Board/Matrix. This interaction promotes kids to use their creativity to define their own fashion style and play with each other's' design through color detection.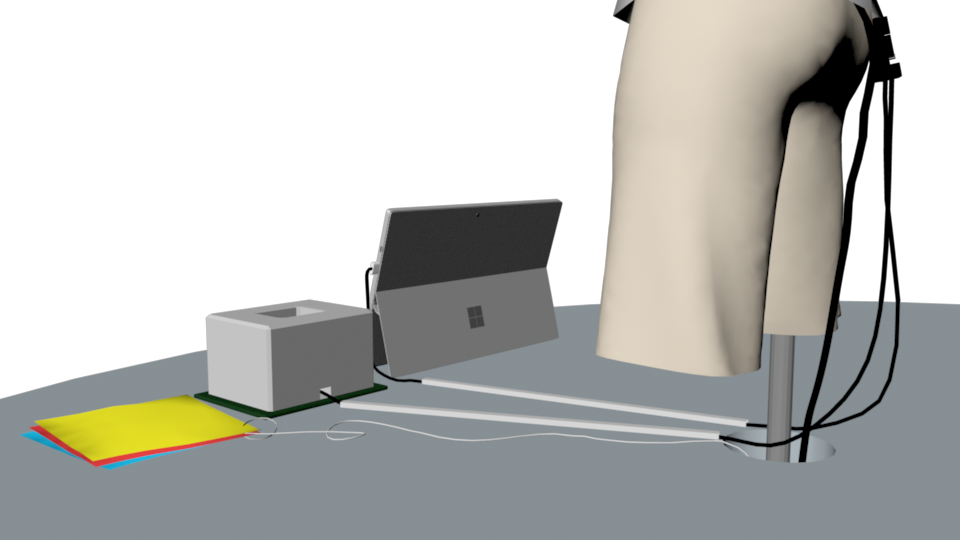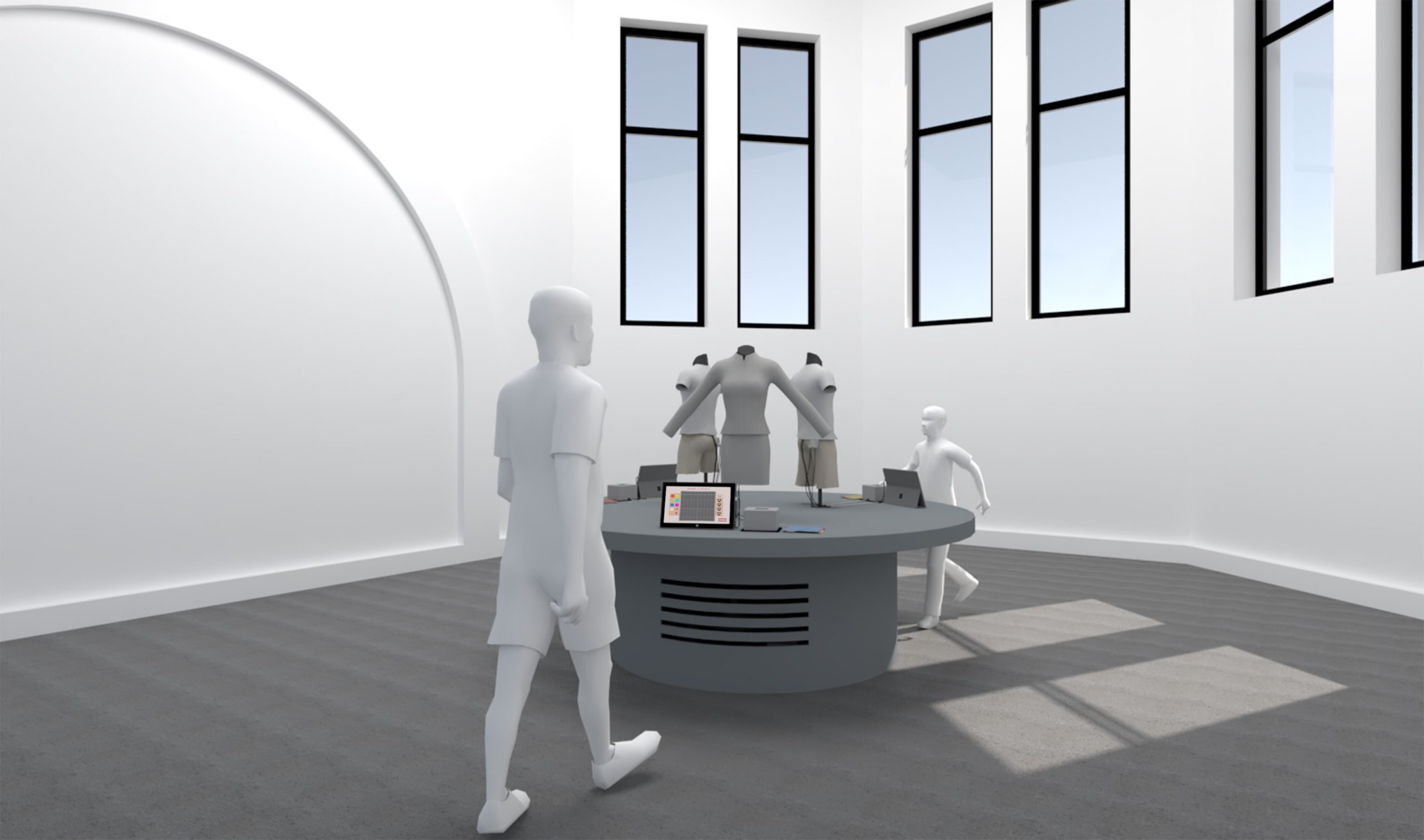 Welcome Zone
Guests' distance from the dressforms will be visualized by the LEDs on the clothes. We included a distance sensor to affect the brightness and the form of the pattern that shows on the clothes once it detects the different distances between the guests and the dressforms. This feature indicates the start of the experience and gives a warm welcome to the guests.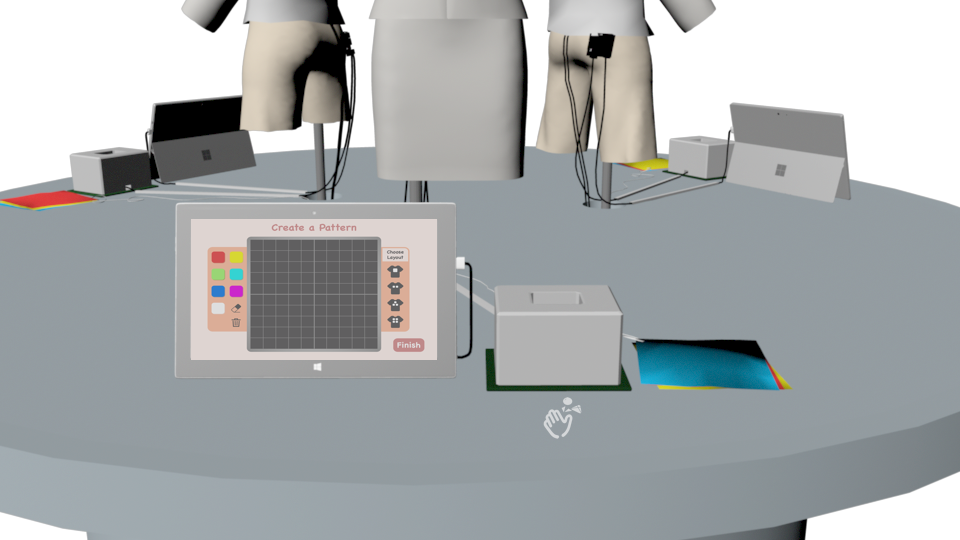 Real-World Color Picker
Guests may change the color of the LEDs on the cloth by using a "real-world color picker" that allows them to grab whatever they want to detected by the color sensor. This feature accomplishes the idea of allowing kids to communicate with each other for collecting a variety of colors and to explore in the museum for more possibilities.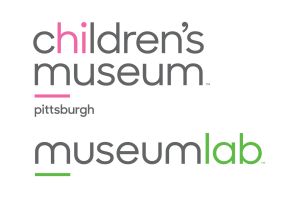 ETC Team IF is partnering with the Children's Museum of Pittsburgh to create an interactive and e-textile experience about fashion for middle school children. The final exhibition is in June 2020.